Students who need to improve their English proficiency before beginning their university studies may be eligible to receive AUD$6,580 toward their English tuition.
Eligibility
International students who have received an offer to study at Curtin University in Perth, which is conditional on meeting Curtin's English requirement.
Students who wish to study the program but already meet Curtin's minimum English requirements (i.e. there is no condition on their offer) are welcome to do so, but program fees apply.
If your English tuition exceeds the cost of AUD$6,580 you'll need to pay for the extra tuition. You can find out how many weeks of English training you need by using our English pathway planner.
All Curtin English programs can be packaged with your mainstream course for visa applications.
What you will learn
The program covers speaking, listening, reading, writing, grammar and vocabulary. You will also learn strategies to improve your personal study skills and general academic language, to organise academic essays effectively, and to communicate effectively in discussions, seminars and presentations.
You will also develop your academic reading and listening strategies and learn to use complex grammar with greater accuracy.
The program also provides an introduction to Curtin's course outlines and student systems, and includes faculty tours.
How to apply
There is no need to apply for the subsidised English Language Program. You will find out if you're eligible when you receive your letter of offer to study at Curtin after applying for your course. Then you will simply need to accept your Curtin offer to receive the subsidy.
Read through eligibility and conditions of the subsidised English Language Program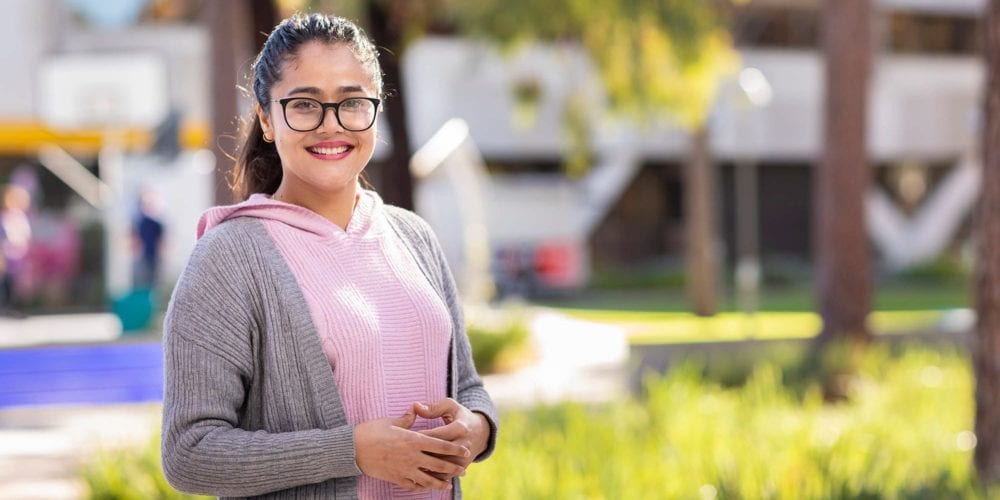 Get in touch
If you have questions about studying English with Curtin English, English requirements, or how to apply, fill in the form below and one of our team members will get in touch to answer your queries.
CRICOS code: ELB 003896G