This internet browser is outdated and does not support all features of this site. Please switch or upgrade to a
different browser
to display this site properly.
Units in second semester 2020 may be delivered online and in alternative formats whilst restrictions in relation to the COVID-19 pandemic are in place.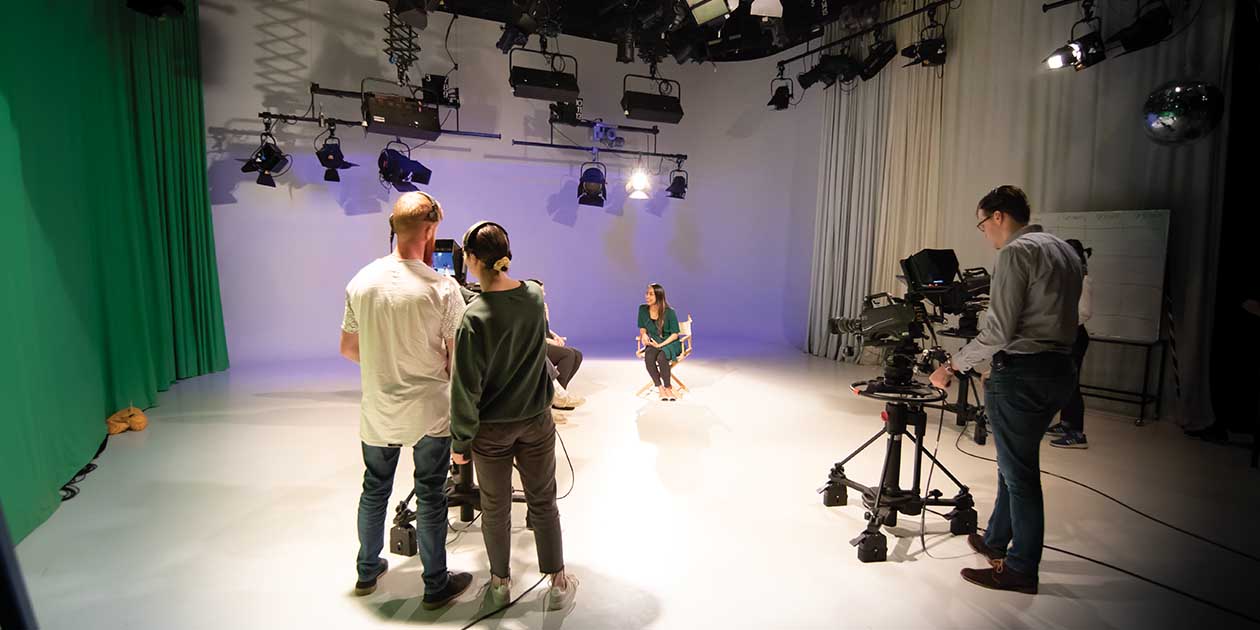 Journalism
Graduate Certificate
GC-JOURL
Outline
Change to a journalism career, and learn advanced writing and publishing skills in contemporary media formats.
Work experience
Opportunities to work at Seven West Media in journalism initiatives.
Get the Curtin edge
Access to leadership programs, specialist facilities and industry placements give you a competitive edge in the job market.
Top 1 %
Curtin is ranked in the top one per cent of universities worldwide (Academic Ranking of World Universities 2019).
A graduate certificate in Journalism gives you the chance to combine your undergraduate expertise in another discipline with introductory journalism skills and knowledge.
You will learn how to produce journalism for video, audio and online, and acquire knowledge about journalism's role in society.
You will have access to world class facilities such as the newly refurbished Media Production Studio, and will be taught using industry-standard equipment.
Upon successful completion of the graduate certificate, you may transfer to the Graduate Diploma of Journalism or the Master of Journalism.
What you'll learn
understand and apply a range of learning strategies; take responsibility for one's own learning and development; sustain intellectual curiosity and develop a commitment to professional research and publication, as well as reflective practice
assess and evaluate information, and synthesise key facts, themes, and ideas in creating journalism
communicate appropriately with colleagues, professional contacts and a range of audiences. Assess the application of existing and emerging technologies on journalism to create effective professional work
understand the discipline Journalism and the role of journalists and journalism in a globalized world; understand and apply established knowledge, principles, and professional practices in Journalism
acknowledge the interrelationship between local, national, and global perspectives and the impact of these on journalism: recognise individual human rights, and appreciate the importance of cultural diversity and the sensitivities which may be created when engaging with and representing issues pertaining to marginalised groups
demonstrate professional behaviour and standards and work collaboratively within the legal and ethical parameters of journalism
Help is at hand
See our frequently asked questions or get in touch with us below.
Opening hours: Mon–Fri: 8:00am–5:00pm (UTC+8) excl. public holidays.
Call us: +61 8 9266 5888
The offering information on this website applies only to future students. Current students should refer to faculty handbooks for current or past course information. View courses information disclaimer.

Curtin course code:

GC-JOURL

CRICOS code:

0100581

Last updated on:

August 11, 2020
What kind of study are you interested in?