This internet browser is outdated and does not support all features of this site. Please switch or upgrade to a
different browser
to display this site properly.
If COVID-19 restrictions apply, we may need to make changes to units and/or delivery modes.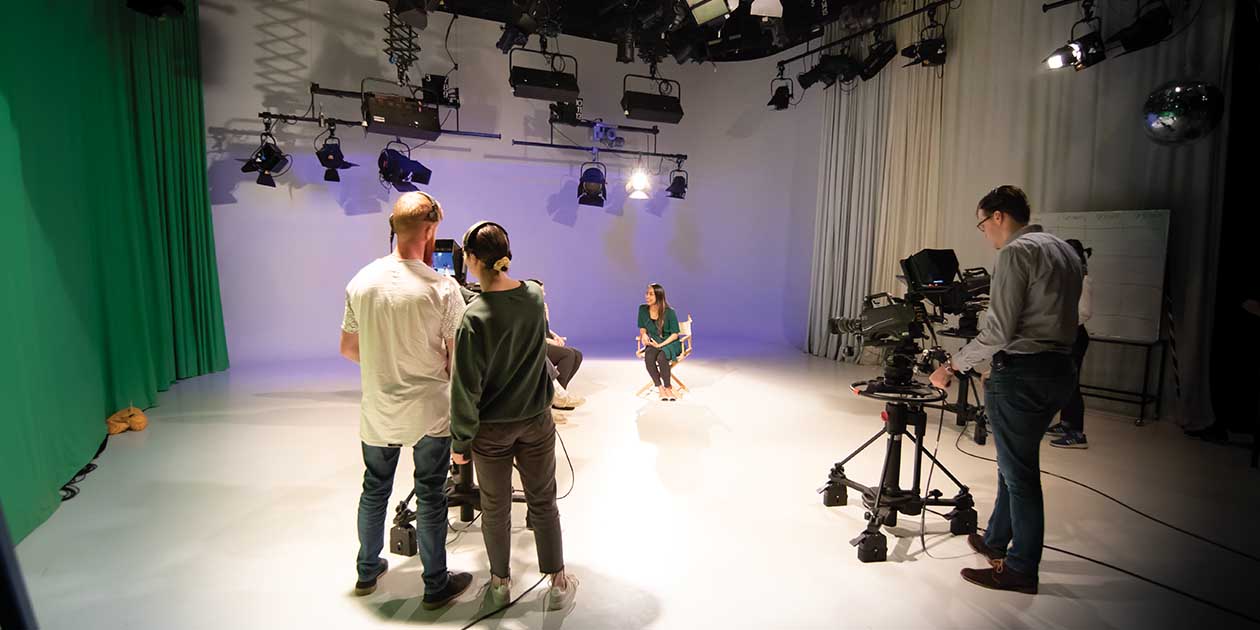 Journalism
Graduate Certificate
GC-JOURL
Outline
Add journalism skills to your professional repertoire and have the ability to share important stories.
If COVID-19 restrictions apply, we may need to make changes to units and/or delivery modes.
This offering version is phasing out and no longer taking applications. You may be able to apply for a later version.
Work experience
Opportunities to work at Seven West Media in journalism initiatives.
Top 1 %
Curtin is ranked in the top one per cent of universities worldwide.
Academic Ranking of World Universities 2021.
Get the Curtin edge
Access to leadership programs, specialist facilities and industry placements give you a competitive edge in the job market.
In this course you will combine your undergraduate expertise in another discipline with introductory journalism skills and knowledge.
You will learn how to produce video, audio and text-based journalism, and become familiar with using industry-standard equipment and facilities.
You will be taught by dedicated staff with extensive industry experience, learning subjects including news writing, video news and radio news.
You'll have the opportunity to practise your reporting skills by publishing your journalism on Curtin's student digital news site, Western Independent.
When you successfully complete the course, you may transfer to the Graduate Diploma of Journalism, and subsequently enrol in the Master of Journalism.
Please refer to the handbook for additional course overview information.
Why study
Curtin's journalism program has developed a reputation for excellence over 45 years and has strong connections to media organisations throughout Western Australia.
You will practise your reporting skills by producing journalism for the Western Independent student news website.
You'll acquire the abilities to accurately interpret and present information and keep the public informed

–

valuable skills in this communication age.
Career information
The future of journalism
Journalism is a dynamic and fast-paced industry that has witnessed much change in recent decades. This has led to many new niche and boutique media startups, creating varied employment opportunities.
Many of Curtin's journalism graduates find work at major media organisations. We aim to produce skilled multimedia journalists who thrive in the contemporary digital environment and can demonstrate the fundamental skills of research, interviewing, writing and broadcast presentation.
Industries
Media
Corporate and public sector communications
Public relations
Publishing
What you'll learn
understand and apply a range of learning strategies; take responsibility for one's own learning and development; sustain intellectual curiosity and develop a commitment to professional research and publication, as well as reflective practice
assess and evaluate information, and synthesise key facts, themes, and ideas in creating journalism
communicate appropriately with colleagues, professional contacts and a range of audiences. Assess the application of existing and emerging technologies on journalism to create effective professional work
understand the discipline Journalism and the role of journalists and journalism in a globalized world; understand and apply established knowledge, principles, and professional practices in Journalism
acknowledge the interrelationship between local, national, and global perspectives and the impact of these on journalism: recognise individual human rights, and appreciate the importance of cultural diversity and the sensitivities which may be created when engaging with and representing issues pertaining to marginalised groups
demonstrate professional behaviour and standards and work collaboratively within the legal and ethical parameters of journalism
Admission criteria
A bachelor degree or equivalent in an unrelated field from a recognised institution OR recent, relevant and extensive work experience. Candidates applying via this pathway will be considered on a case-by-case basis.
Curtin requires all applicants to demonstrate proficiency in English. Specific English requirements for this course are outlined in the IELTS table below.
IELTS Academic (International English Language Testing System)
Writing
7.0
Speaking
7.0
Reading
6.5
Listening
6.5
Overall band score
7.0
You may demonstrate English proficiency using the following tests and qualifications.
Other requirements and notes for this course
Applicants for a Graduate Certificate are required to meet University academic and English language entry standards; details are provided at http://futurestudents.curtin.edu.au. Applicants generally require a Bachelor Degree or equivalent credit gained for recognised learning. Any specific course entry and completion requirements must also be met.
In addition to the course-specific admission criteria listed above, please read our general admission criteria. Our general admission criteria apply to all courses at Curtin University.
Advanced standing
At Curtin, we understand that everyone's study journey has been different.
You may have already studied some of the units (subjects) listed in your Curtin course, or you may have work experience that matches the degree requirements.
If this applies to you, you can apply for credit for recognised learning (CRL), which means your previous study is recognised and matched against a similar unit in your intended Curtin course.
A successful CRL application exempts you from having to complete certain units within your course and means you could finish your degree in a shorter amount of time.
CRL is also known as recognition of prior learning, advanced standing and credit transfer.
Use the CRL search to find out how much CRL you qualify for, or contact us at:
Webform: Submit here
Curtin Connect: 1300 222 888
Fees & charges
Fee information is not available for this course at this time. Find estimated course fees.
Help is at hand
See our frequently asked questions or get in touch with us below.
---
Opening hours:

Mon to Fri: 8.30am – 4.30pm, except Tues: 9.30am – 4.30pm (AWST). Closed public holidays.
The offering information on this website applies only to future students. Current students should refer to faculty handbooks for current or past course information. View courses information disclaimer.

Curtin course code:

GC-JOURL

CRICOS code:

0100581

Last updated on:

July 2, 2022
Which statement best describes you?