This internet browser is outdated and does not support all features of this site. Please switch or upgrade to a
different browser
to display this site properly.
If COVID-19 restrictions apply, we may need to make changes to units and/or delivery modes.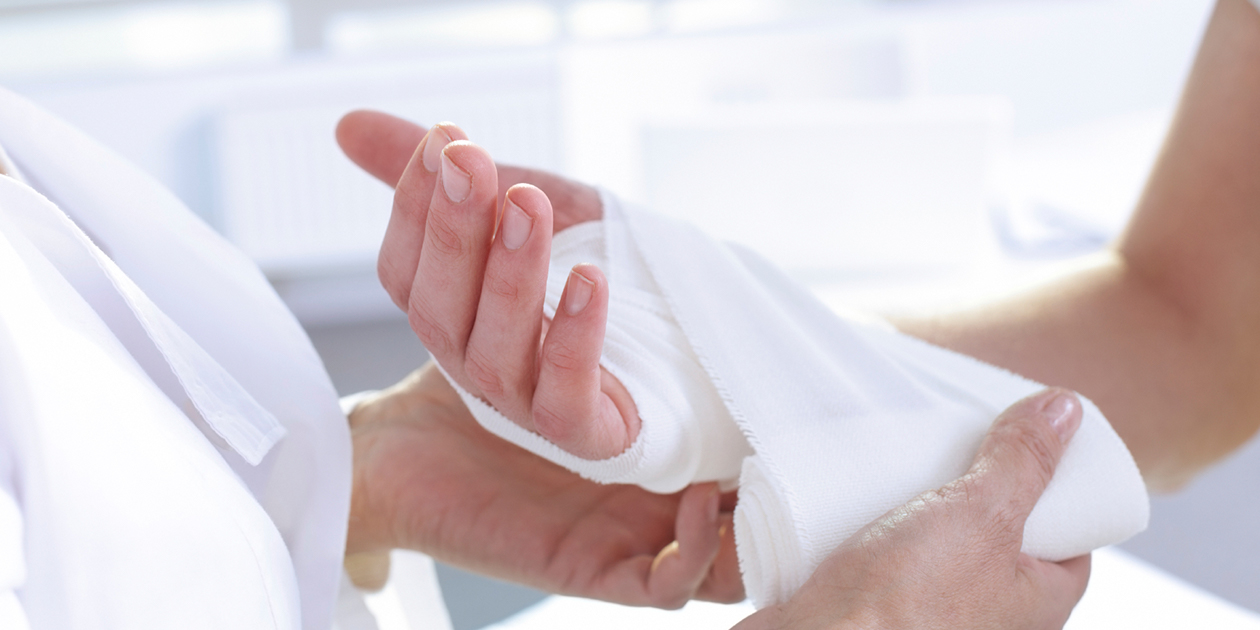 Wound, Ostomy and Continence Practice
Graduate Certificate
GC-WOCP
Outline
Enhance your professional career development in wound, ostomy and continence practice across healthcare settings.
If COVID-19 restrictions apply, we may need to make changes to units and/or delivery modes.
Work experience
Learn aspects of this course in a health care environment.
Top 1 %
Curtin is ranked in the top one per cent of universities worldwide.
Academic Ranking of World Universities 2020.
Get the Curtin edge
Access to leadership programs, specialist facilities and industry placements give you a competitive edge in the job market.
The Graduate Certificate in Wound, Ostomy and Continence Practice is designed to provide you with the theoretical foundations of nursing science, together with the clinical knowledge and skills associated with the specialisation.
It focuses on the prevention and management of patients with an acute or chronic wounds; patients with an ostomy (gastro-intestinal or genito-urinary diversion for feeding or drainage of effluent, or a tracheostomy for respiratory function), and patients with urinary or faecal incontinence.
Students will have the opportunity to combine learning from the applied clinical sciences to the practice context. The course aims to take nurses who wish to specialise in the area to be competent in all aspects of wound, ostomy and continence practice.
Please refer to the handbook for additional course overview information.
Why study
The first established school of nursing in a West Australian university, Curtin's School of Nursing, Midwifery and Paramedicine has continued to set the pace for nursing education in our region.
Teaching staff are highly qualified, both academically and professionally.
The School ensures its leading position in nursing education through industry partnerships integrated with its teaching and research programs.
What you'll learn
analyse critically, and evaluate advanced concepts of specialty nursing practice; integrate expert knowledge and integrated understanding to demonstrate competency at a level in accordance with specialty competency standards
critically analyse, reflect on and synthesise the environmental, physical and psychosocial aspects of the individual for effective clinical decision making; recognise own abilities and level of professional competence
investigate, analyse and synthesise complex evidence and scientific literature to inform decision making in specialty practice
integrate advanced communication skills within a legal and ethical framework related to complex clinical issues in area of specialty; interpret and transmit knowledge, skills and ideas to specialist and non-specialist audiences
effectively anticipate, plan for and use complex technology applications relevant to specialty practice
integrate autonomous, expert judgement, adaptability and responsibility as a lifelong learner in specialty practice; participate in research and critically appraise research findings and incorporate evidence based knowledge into clinical
critically appraise, evaluate and incorporate national and global health issues and strategic health care directions into specialty nursing practice
incorporate culturally aware and respectful specialty care to multicultural groups and indigenous communities
incorporate advanced theoretical and specialist knowledge and judgment, including advanced leadership and autonomy into specialty practice; work professionally in specialty practice demonstrating expert judgement, leadership and independence as a nurse in area of specialty; act as an experienced positive role model to peers and other members of the healthcare team
Help
Help is at hand
See our frequently asked questions or get in touch with us below.
---
Opening hours:

Mon to Fri: 8.30am – 4.30pm, except Tues: 9.30am – 4.30pm (AWST). Closed public holidays.
The offering information on this website applies only to future students. Current students should refer to faculty handbooks for current or past course information. View courses information disclaimer.

Curtin course code:

GC-WOCP

Last updated on:

January 20, 2022
Which best describes you?