This internet browser is outdated and does not support all features of this site. Please switch or upgrade to a
different browser
to display this site properly.
Units in second semester 2020 may be delivered online and in alternative formats whilst restrictions in relation to the COVID-19 pandemic are in place.
This course is not available for international students.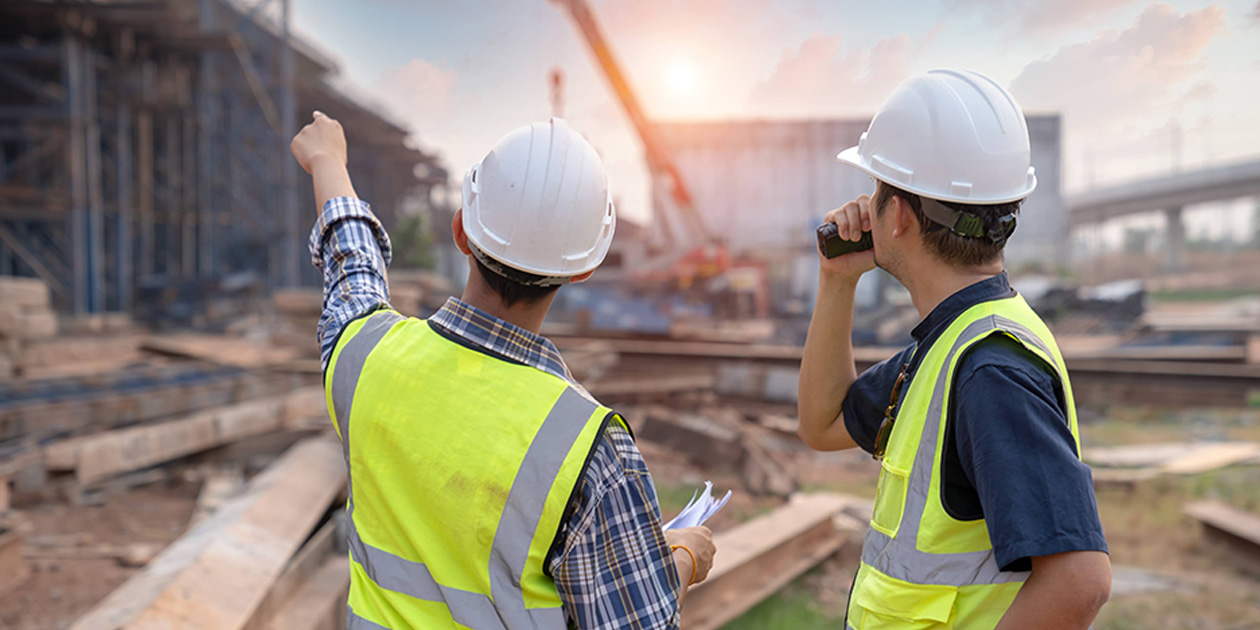 Occupational Health and Safety
Graduate Diploma
GD-OCHLSF
Outline
Develop theoretical occupational health and safety skills and discover new knowledge and novel ways of solving problems.
Industry links
Build strong links with industry professionals.
Get the Curtin edge
Access to leadership programs, specialist facilities and industry placements give you a competitive edge in the job market.
Top 1 %
Curtin is ranked in the top one per cent of universities worldwide (Academic Ranking of World Universities 2019).
This course has an emphasis on practical and theoretical OHS skills with a strong mix of science and management.
You will study core discipline areas including risk management, accident prevention, ergonomics, occupational hygiene, health and safety economics, and compensation and injury management.
It is possible to exit this course with a Graduate Certificate in Occupational Health and Safety once you have completed certain units.
Please note: This course is not available to international students studying in Australia. International students can only take this course externally (online) in their country of origin.
Please refer to the handbook for additional course overview information.
Why study
These courses will give you a strong science basis to build solid occupational health and safety (OHS) skills.
They are offered both on and off campus using the latest technology including streaming video lectures.
Through these courses you'll gain good industry links to OHS professionals.
Professional recognition
This course has national accreditation from the Australian Occupational Health and Safety Education Accreditation Board and international accreditation from the Institution of Occupational Safety and Health (IOSH) (UK). Upon graduating, you are eligible to apply for IOSH membership and certification with the Safety Institute of Australia.
Career information
Employment prospects are excellent, with graduates often earning above average salaries. Graduates gain employment in a variety of industries including mining, oil, gas, manufacturing and construction. There is also demand for graduates in corporate, government, health and academic sectors. With the stringent legislative requirements for health and safety in the workplace and the increase in resources and commodity prices expected to continue, future demand for tertiary qualified occupational health and safety professionals is expected to be high.
What you'll learn
apply and integrate the knowledge and principles of occupational health and safety and practical skills required for the prevention of injury and occupational disease in the workplace environment
apply logical and rational processes to critically analyse issues relevant to OHS and think creatively in the generation of solutions to problems
develop information literacy skills with access, evaluation and synthesis of relevant information and evidence from a range of resources available in the field of OHS and use appropriate information and communication technology practices
communicate effectively and function as part of a team and in collaboration with a range of people including community groups, workers, employers, statutory authorities and their representatives and other professionals
use scientific and technological methods with an understanding of their advantages and limitations
facilitate, educate and promote health and safety in the workplace in relation to individuals, families, the community and environment
recognise the global nature of OHS issues and be familiar with appropriate international standards
demonstrate an understanding of how culture can influence OHS issues
develop appropriate skills and knowledge to provide leadership for the improvement of OHS in the workplace
Entry requirements
Curtin requires all applicants to demonstrate proficiency in English. Specific English requirements for this course are outlined in the IELTS table below.
IELTS Academic (International English Language Testing System)
Writing
6.0
Speaking
6.0
Reading
6.0
Listening
6.0
Overall band score
6.5
You may demonstrate English proficiency using the following tests and qualifications.
Essential course prerequisites
A bachelor degree in an appropriate field plus at least two years' work experience. Applicants with degree equivalent qualifications will be considered, particularly if they are already employed or have experience in occupational health and safety.
Other requirements and notes for this course
Full-time study available subject to unit availability.
You will require regular access to a computer and the Internet.
In addition to the course-specific admission criteria listed above, please read our general admission criteria. Our general admission criteria apply to all courses at Curtin University.
Advanced standing
At Curtin, we understand that everyone's study journey has been different.
You may have already studied some of the units (subjects) listed in your Curtin course at another educational institution, or you may have work experience that matches the degree requirements.
A successful CRL application exempts you from having to complete certain units within your course and means you could finish your degree in a shorter amount of time.
CRL is also known as recognition of prior learning, advanced standing and credit transfer.
Use the CRL search to find out how much CRL you qualify for, or contact us at:
Email: ci-enquiries@curtin.edu.au
Tel: 1300 222 888
Location
For start dates, please view the academic calendar.
Online
Semester 1 and Semester 2
All endeavours are made to ensure location information for courses is up to date but please note they are subject to change.
The University reserves the right to withdraw any unit of study or program which it offers, to impose limitations on enrolment in any unit or program, and/or to vary arrangements for any program.
How to apply
Please review information on how to apply for the campus of your choice
Please note that each campus has different application deadlines. Please view our application deadlines page for further information.
Apply now
Help is at hand
See our frequently asked questions or get in touch with us below.
Opening hours: Mon–Fri: 8:00am–5:00pm (UTC+8) excl. public holidays.
Call us: +61 8 9266 5888
What kind of study are you interested in?