This internet browser is outdated and does not support all features of this site. Please switch or upgrade to a
different browser
to display this site properly.
Units in second semester 2020 may be delivered online and in alternative formats whilst restrictions in relation to the COVID-19 pandemic are in place.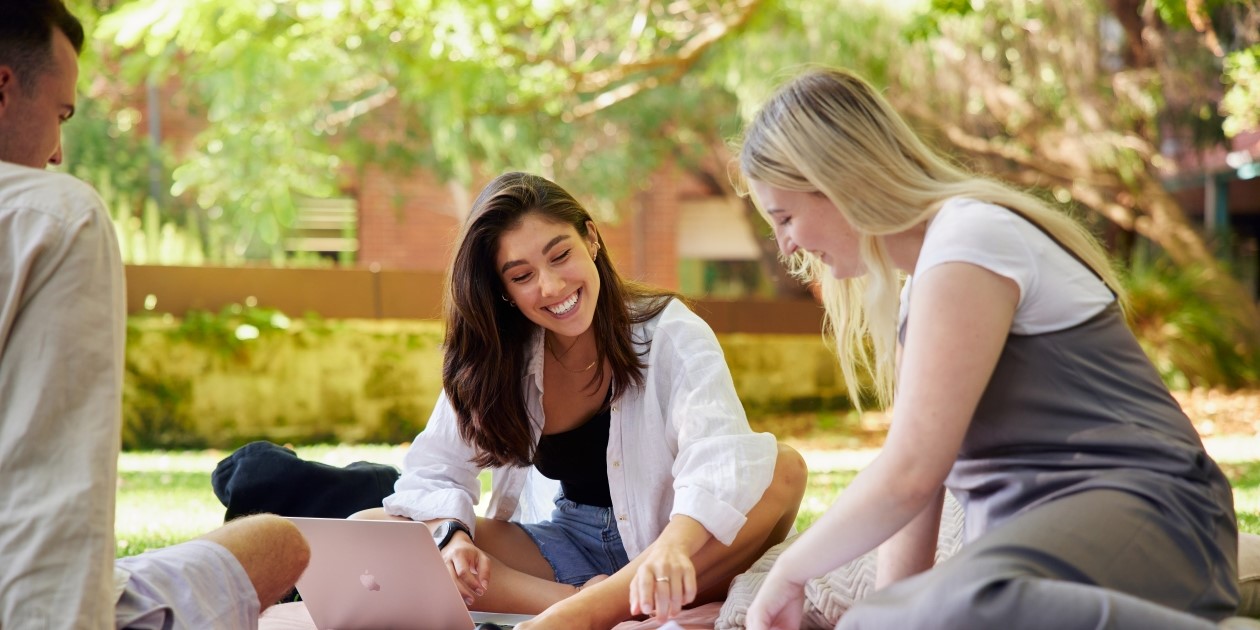 Sexology
Graduate Diploma
GD-SXLGY
Outline
Acquire specialist knowledge and skills in sexology, and examine recent research on the biological, psychological and social aspects of human sexuality.
Jordina Quain
I believe the best way to address issues like domestic violence and child sex abuse is through prevention and education, and that's why I decided to undertake a postgraduate degree in sexology. The course is interesting because it encompasses history, psychology, arts, education, health, research, science, counselling, criminology and more.
Industry links
Curtin maintains excellent professional affiliations, allowing you to network in Australia and around the world.
Get the Curtin edge
Access to leadership programs, specialist facilities and industry placements give you a competitive edge in the job market.
Top 1 %
Curtin is ranked in the top one per cent of universities worldwide (Academic Ranking of World Universities 2019).
This course is designed to provide you with specialist knowledge and skills in the area of sexology. You will examine recent research that deals with the biological, psychological and social aspects of human sexuality, and you will also study various research methods.
You will be provided with a comprehensive background on sexology, an in-depth review of sexual and reproductive public health issues, an introduction to forensic sexology, and an opportunity to explore sexology from cultural perspectives. Additionally, you will review your attitudes and values in a sex-positive environment.
Please note: Media material of a sexually graphic nature is utilised in this course.
Please refer to the handbook for additional course overview information. 
Why study
Integrate knowledge of the biological, psychological and social aspects of human sexuality into your professional discipline.
This course maintains excellent professional affiliations. They attract local, interstate and international students, ensuring greater networking opportunities beyond Perth and Australia.
Our sexology program was awarded the prestigious World Association for Sexual Health 'Award for Excellence & Innovation in Sexuality Education' for 2007. This is only awarded every two years and is highly competitive with all programs across the world eligible to apply. Curtin was the first university to win this award.
Professional recognition
Upon graduation you may be eligible for membership of the Society of Australian Sexologists (SAS), which is a member of the World Association for Sexual Health. You may obtain a specialist title as a Psychosexual Therapist and/or Sexuality Educator from SAS after completion of supervision requirements. Requirements for such titles in other countries differ.
Career information
Our graduates have established careers in many fields, including:
sex therapy, education, consultancy and research
child and elder protection
sexual health policy development
human rights
disability
cyber-safety training
health promotion
youth work
academia
medical and risk management
forensic assessment.
What you'll learn
apply principles and concepts of sexology and other associated disciplines such as public health, biology, behavioural sciences, ethics and the law to research and practice
interpret and critically analyse topics and issues relevant to sexology; think creatively to generate innovative solutions to promote healthy human sexuality
access, evaluate and synthesise relevant information to the practice of sexology; demonstrate skills in ethical reasoning
communicate with professionals and community members to promote sexology using effective written and oral communication; promote sexology research to the scientific community using effective methods of communication
effectively use new and existing technologies to gather information, analyse data and communicate; collect and manage information ethically and effectively
demonstrate ability in interdependent and self-directed learning and professional development in the field of sexology
recognise and apply international perspectives and principles to sexology
demonstrate understanding and respect for individual human rights and cultural diversity
work professionally and ethically across a range of settings; demonstrate an advanced level of independence and leadership
Help is at hand
See our frequently asked questions or get in touch with us below.
Opening hours: Mon–Fri: 8:00am–5:00pm (UTC+8) excl. public holidays.
Call us: +61 8 9266 5888
What kind of study are you interested in?