This internet browser is outdated and does not support all features of this site. Please switch or upgrade to a
different browser
to display this site properly.
If COVID-19 restrictions apply, we may need to make changes to units and/or delivery modes.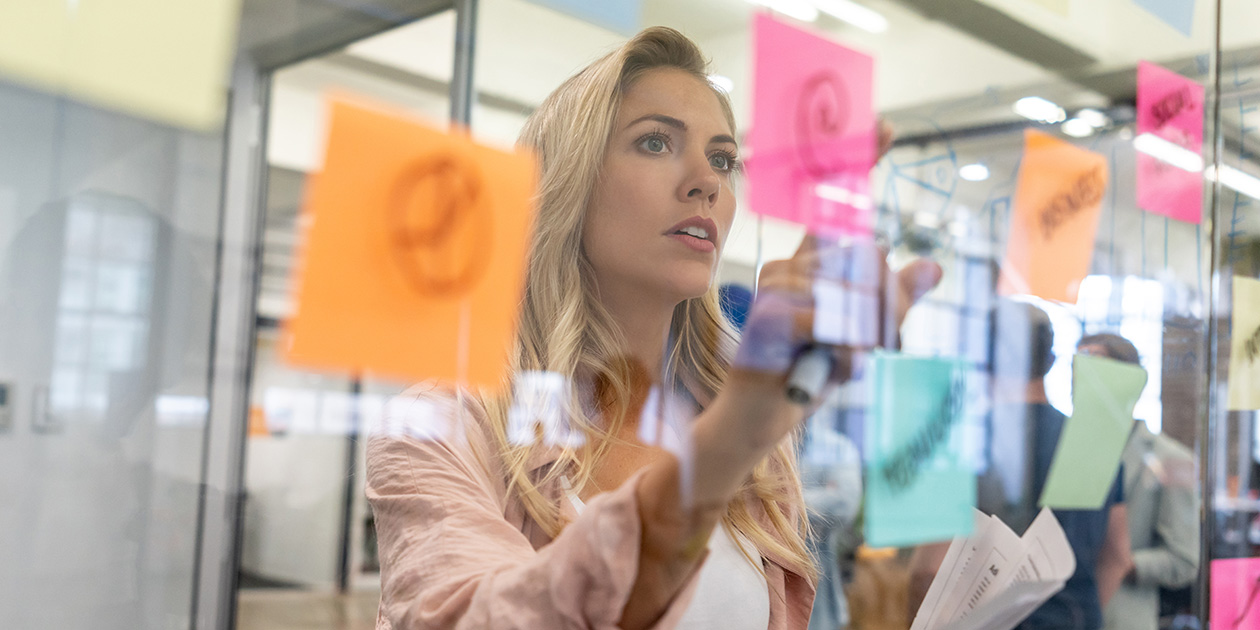 Marketing
Postgraduate Major
MJRP-MRKTG
Major

Marketing Major (MCom)
400
Outline
Gain in-depth knowledge of key marketing principles and specialist marketing topics.
If COVID-19 restrictions apply, we may need to make changes to units and/or delivery modes.
Daniella Chadinha
I chose Curtin's Master of Commerce because it aligned with my interests; it was creative, business aptitude was involved, it was diverse, innovative, and offered a flexible career.
The skills I acquired and industry connections I made helped me land a role with an internationally recognised advertising agency and for that I'm incredibly grateful.
Industry links
Developed with input from professional bodies such as the Australian Marketing Institute and the Public Relations Institute of Australia.
Top 1 %
Curtin is ranked in the top one per cent of universities worldwide.
Academic Ranking of World Universities 2020.
Get the Curtin edge
Access to leadership programs, specialist facilities and industry placements give you a competitive edge in the job market.
This course provides you with a comprehensive and in-depth coverage of the principles of marketing management and strategy, buyer behaviour and marketing research as well as key specialist topics relevant to contemporary marketing theory and practice.
The course covers aspects of marketing communication, digital marketing and the application of marketing in particular industries, such as tourism.
As part of your studies, you will undertake a significant research project providing the opportunity to pursue a topic of your particular professional interest.
The course is industry-focused and relevant to the marketing profession. There is regular interaction with industry through guest speakers and practical workplace projects. You will have the opportunity to apply your critical thinking and analytical abilities to modern marketing challenges, with a particular focus on marketing in an international context.
Note: This major differs from the Master of Marketing, which is tailored towards graduates with substantial experience in marketing. If you have substantial experience, please apply for this course instead.
This major sits within the Master of Commerce degree. To apply for this major, you will apply for the Master of Commerce.
Please refer to the handbook for additional course overview information.
Why study
You will interact with industry while you study as many units focus on real-life clients.
The Curtin Marketing Association, a student group, will help you build social, academic and industry-based relationships and skills.
Professional recognition
Curtin University is the Inaugural Premier Education Network Sponsor of The Communications Council WA.
Career information
Careers
Advertising professional
Public relations professional
Marketing specialist
Media producer
Media buyer
Industries
Advertising
Government
Leisure and tourism
Manufacturing
Retail and wholesale
Service industries
What you'll learn
apply principles and concepts in marketing theory and practice to describe, understand, analyse and evaluate marketing issues; and to provide innovative solutions to marketing problems within traditional and contemporary paradigms and practices
critically analyse the marketing environment and think creatively to generate strategic solutions; apply logical and rational processes in high level decision making that are ethical, responsible and sustainable.
apply a variety of methodologies to assess informational requirements, acquire and evaluate information from multiple sources, and synthesis this knowledge to make supported judgments relevant to marketing strategy in local and global contexts.
develop marketing plans, reports and presentations to effectively communicate problems and solution to internal managers and external stakeholders; engage in successful negotiation with supply-chain members, channel partners and customers to create value that meets internationally recognised ethical and sustainability standards.
apply appropriate technologies, electronic resources including digital and new interactive media to effectively collect and analyse marketing data; adopt an appropriate blend of new and traditional technologies to implement coherent strategic initiatives in marketing to engage with stakeholders in a responsible manner.
employ an intellectual curiosity that is able to Integrate new information with existing knowledge, and develop a lifelong attitude of continuing professional development in the marketing discipline including formulation of strategic solutions to diverse problems related to marketing services and products in consumer, business to business and social responsibility contexts.
apply an international perspective to marketing issues, and adapt marketing models and strategies for competitive advantage and success in the global environment; Account for contemporary developments in world forums to implement socially responsible and sustainable marketing efforts
recognise the nature of cultural trends and diversity in market segmentation and analysis to develop culturally sensitive efforts in marketing; adapt marketing strategies to cultural segments for competitive advantage; understand local norms for marketing and logistics in international marketing
apply an ethical approach in dealing with various stakeholders in the marketing environment, and demonstrate leadership and professional integrity in all aspects of marketing strategy development, communications and negotiations; develop marketing artefacts for a range of professional purposes and audiences.
Help
Help is at hand
See our frequently asked questions or get in touch with us below.
---
Opening hours:

Mon to Fri: 8.30am – 4.30pm, except Tues: 9.30am – 4.30pm (AWST). Closed public holidays.
The offering information on this website applies only to future students. Current students should refer to faculty handbooks for current or past course information. View courses information disclaimer.

Curtin course code:

MJRP-MRKTG

Last updated on:

November 27, 2021
What kind of study are you interested in?