This internet browser is outdated and does not support all features of this site. Please switch or upgrade to a
different browser
to display this site properly.
If COVID-19 restrictions apply, we may need to make changes to units and/or delivery modes.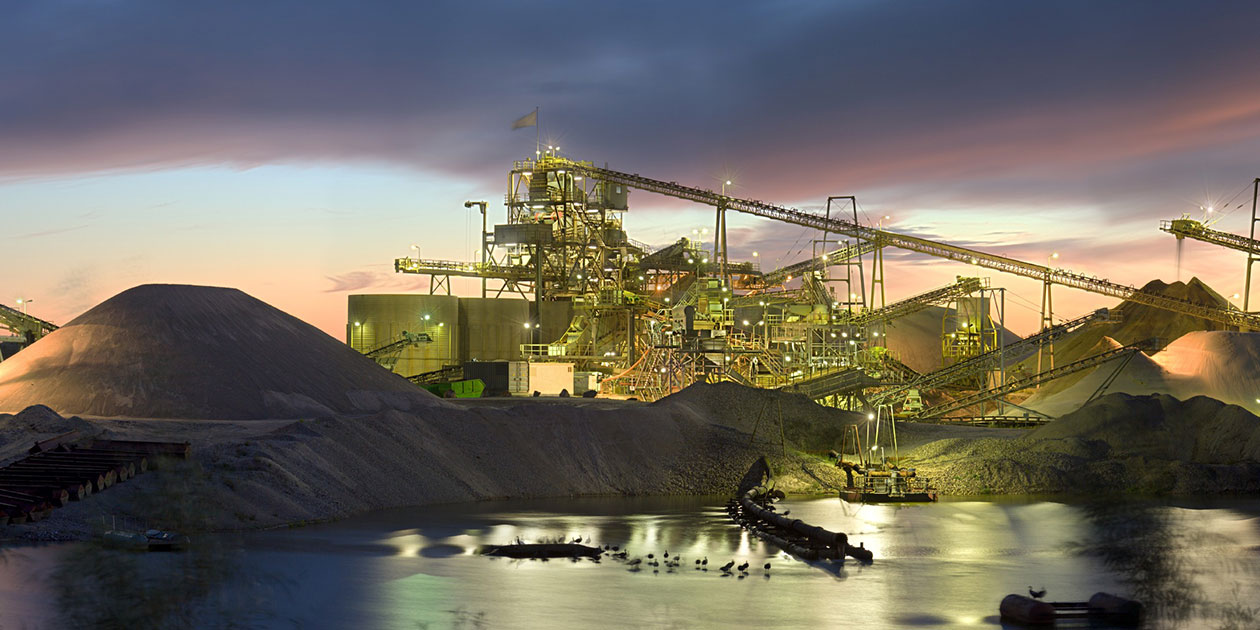 Metallurgy
Masters by Coursework
MC-METALG
Outline
Advance your mining career, specialising in the design, operation and management of metallurgical process systems.
If COVID-19 restrictions apply, we may need to make changes to units and/or delivery modes.
This offering version is phasing out and no longer taking applications. You may be able to apply for a later version.
Jose Angel Aguirre Carrillo
Being challenged and provided with new knowledge, high-quality staff, facilities and laboratories at Curtin Kalgoorlie is opening doors for me in one of the most significant mining regions in Australia. Moreover, living in Kalgoorlie has introduced me to people from different backgrounds and the most astonishing landscapes.
Top 1%
Curtin is ranked in the top one per cent of universities worldwide (Academic Ranking of World Universities 2019)
Cutting-edge
Learn to apply your studies to real industry challenges and situations.
Broad career options
Study at the internationally renowned Curtin WA School of Mines: Minerals, Energy and Chemical Engineering.
Metallurgy is the science of the physical and chemical behaviours of metals and their purification. 
Extractive metallurgists apply their expertise in chemistry, environmental science and mineralogy to find the best way to extract minerals and metals for natural ores and operate extraction plants at maximum capacity. Metallurgists also work on designing new extraction and processing methods for minerals and metals, often in liaison with other mining professionals.
All Curtin metallurgy courses are embedded with the principles of responsible mining, environmental stewardship, and occupational health and safety.
This course produces graduate who are capable of designing, operating and managing metallurgical process systems.
You will undertake advanced training in the core disciplines of mineral processing, hydrometallurgy, pyrometallurgy, process control, process mineralogy, modelling, simulation and optimisation of mineral processing plants, as well as optional specialist units required to further your career in the minerals industry. 
As you learn to design and supervise the processes that separate metals from their ores, you will consider how they affect the environment, the conservation of energy and the proper disposal of the waste tailings. 
This course includes field and laboratory work, specialised project work and report writing. 
Please refer to the handbook for additional course overview information. 
Why study
These courses provide a professional conversion opportunity for non-metallurgy graduates.
Graduates enjoy enhanced employment opportunities.
Our courses are tailored to meet the needs of both students and industry.
Career information
Careers for extractive metallurgy specialists include in-house specialists in mining and chemical companies, consultants, academics and researchers.
What you'll learn
apply extractive metallurgy knowledge, principles and concepts to the practice of the metallurgy profession including research at graduate level
demonstrate graduate level critical and creative thinking ability in the practice of the metallurgy profession
locate, evaluate and synthesise information and contextualise it to the practice of extractive metallurgy
use effective verbal and written communication at a professional practice level including appropriate sharing of professional information to a varied audience
evaluate and adopt appropriate metallurgical technologies for the benefit of the stakeholders
recognise that life-long and professional development activities are necessary to maintain currency in the application of metallurgical know-how and technologies
recognise and understand the need to apply and evaluate international best practice standards in the metallurgical workplace
recognise the impact and importance of cultural diversity in the implementation of metallurgical projects with a respect for cultural perspectives and practices
work in a professional and collaborative manner to meet ethical and legal responsibilities including those in relation to sustainable and environmentally responsible practices; adopt a leadership role as required
Admission criteria
A recognised bachelor degree in extractive metallurgy or a closely related discipline, with a course-weighted average of 65 percent or above in the final year, or equivalent, plus at least two years of relevant work experience, OR
A graduate diploma in metallurgy. Candidates applying via this pathway may be eligible for credit for recognised learning, OR
Other qualifications and experience at an equivalent level to the previous two pathways. Candidates applying via this pathway will only be admitted with the consent of the appropriate senior academic.
Curtin requires all applicants to demonstrate proficiency in English. Specific English requirements for this course are outlined in the IELTS table below.
IELTS Academic (International English Language Testing System)
Writing
6.0
Speaking
6.0
Reading
6.0
Listening
6.0
Overall band score
6.0
Pearson Test of English Academic: 60
Certificate in Advanced English (CAE): 176
You may demonstrate English proficiency using the following tests and qualifications.
Advanced standing
At Curtin, we understand that everyone's study journey has been different.
You may have already studied some of the units (subjects) listed in your Curtin course, or you may have work experience that matches the degree requirements.
If this applies to you, you can apply for credit for recognised learning (CRL), which means your previous study is recognised and matched against a similar unit in your intended Curtin course.
A successful CRL application exempts you from having to complete certain units within your course and means you could finish your degree in a shorter amount of time.
CRL is also known as recognition of prior learning, advanced standing and credit transfer.
Use the CRL search to find out how much CRL you qualify for, or contact us at:
Email: crl@curtin.edu.au
Tel: 1300 222 888
Help
Help is at hand
See our frequently asked questions or get in touch with us below.
---
Opening hours:

Mon to Fri: 8.30am – 4.30pm, except Tues: 9.30am – 4.30pm (AWST). Closed public holidays.
The offering information on this website applies only to future students. Current students should refer to faculty handbooks for current or past course information. View courses information disclaimer.

Curtin course code:

MC-METALG

CRICOS code:

078760D

Last updated on:

December 1, 2021
What kind of study are you interested in?