This internet browser is outdated and does not support all features of this site. Please switch or upgrade to a
different browser
to display this site properly.
Units in second semester 2020 may be delivered online and in alternative formats whilst restrictions in relation to the COVID-19 pandemic are in place.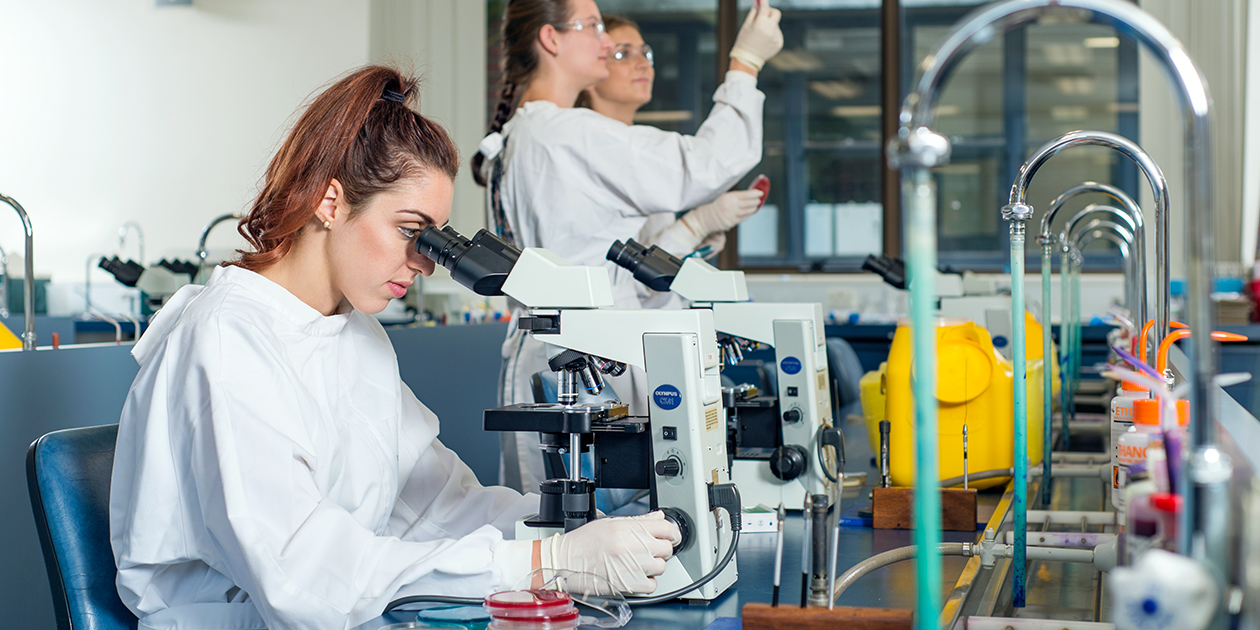 Molecular Medicine
Masters by Coursework
MC-MOLMED
Outline
Learn the latest knowledge and technologies in diagnosis, epidemiology, microbiology, biotechnology and data analysis.
Broad career options
Develop practical research skills through a professional development laboratory workshop
Get the Curtin edge
Access to leadership programs, specialist facilities and industry placements give you a competitive edge in the job market.
Top 1 %
Curtin is ranked in the top one per cent of universities worldwide (Academic Ranking of World Universities 2019).
Molecular medicine is a rapidly growing field of science, with increasing global application to everyday life. It affects everyone in many ways, from the development of new medicines and drugs to the creation and delivery of diagnostic technologies and progress towards revolutionary clinical therapies.
This course is designed for those seeking to understand the application of the most recent laboratory, computer, and industrial technology developments in the biological sciences, within a medical context. It examines the latest knowledge and technologies in research, diagnosis, epidemiology, microbiology, biotechnology, and data analysis, and combines this with hands-on laboratory work through a laboratory master-class and through individual research projects.
The course encourages professional and personal development through active learning. Among the different units, students apply and test the knowledge gained through information gathering and analysis, and develop practical research skills through a professional development laboratory workshop, laboratory research projects, report writing, and professional level oral presentations.
Please refer to the handbook for additional course overview information.
What you'll learn
apply advanced principles of biological and life sciences as they relate to molecular biotechnology
plan and conduct a scientific research project and evaluate research outcomes in relation to contemporary literature
apply rational processes to critically analyse issues in science and technology, evaluate alternative responses and generate innovative solutions
relate the significance of science to the public and scientific community using effective written and verbal communication skills
effectively utilise new and existing molecular biotechnology at an advanced level
locate, extract and critically appraise relevant evidence and information from a range of resources (and apply to practice)
recognise international issues relevant to biotechnology and molecular medicine and develop appropriate responses or strategies for solutions
demonstrate respect for individual human rights and cultural diversity
demonstrate self-directed learning and professional development
Help is at hand
See our frequently asked questions or get in touch with us below.
Opening hours: Mon–Fri: 8:00am–5:00pm (UTC+8) excl. public holidays.
Call us: +61 8 9266 5888
What kind of study are you interested in?