This internet browser is outdated and does not support all features of this site. Please switch or upgrade to a
different browser
to display this site properly.
Units in second semester 2021 may be delivered online and in alternative formats whilst restrictions in relation to the COVID-19 pandemic are in place.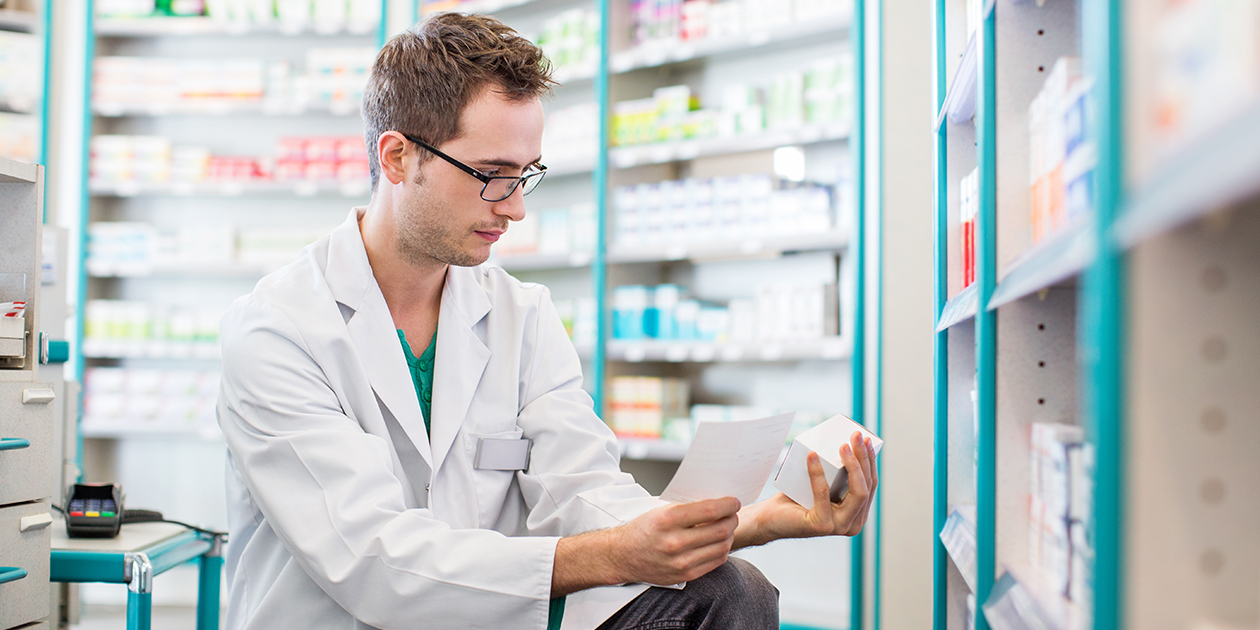 Pharmacy
Masters by Coursework (Graduate Entry)
MG-PHARM
Outline
Change to a pharmacy career, and complete training to become a pre-registered pharmacist.
Units in second semester 2021 may be delivered online and in alternative formats whilst restrictions in relation to the COVID-19 pandemic are in place.
Joshua Cathcart
I chose Curtin's Master of Pharmacy because I felt it had a stronger program compared to other universities and a more student-friendly campus. My clinical placement was the most rewarding thing I have done. It exemplified how I can make a significant change to someone's life through simple pharmacy-related interventions.
Work experience
Access Curtin's model pharmacy dispensary to practice supplying medications.
Top 1 %
Curtin is ranked in the top one per cent of universities worldwide.
Academic Ranking of World Universities 2020.
Get the Curtin edge
Access to leadership programs, specialist facilities and industry placements give you a competitive edge in the job market.
This graduate entry master course enables science graduates to become registered pharmacists. It provides you with a comprehensive theoretical base, including chemical, biological, physiological, pharmaceutical and pharmacotherapeutics studies.
In this course you'll complete two semesters each year and two additional study periods over the summer. The first study period is an intensive six-week training program involving continuous assessment, during which you'll be introduced to important concepts in pharmaceutics.
The rest of your first year will focus on pharmaceutical science and chemistry, pharmacology and pharmaceutical practice.
At the beginning of your second year, you'll complete a community pharmacy placement under the supervision of a practising pharmacist to develop skills in the clinical setting.
Also throughout that year, you'll focus on pharmacotherapy, develop research skills and complete a hospital placement to cement your practical skills.
Throughout the course, you'll use high quality laboratories and facilities designed to enhance teaching and provide you with essential practical skills. The laboratories include a model dispensary, manufacturing laboratory, asepsis suite and contemporary compounding facilities.
Take a Google Maps virtual tour of our model pharmacy suite.
Please refer to the handbook for additional course overview information.
Why study
Learn in high-quality laboratories and facilities.
Our teaching staff are dedicated and bring extensive experience into the classroom.
Professional recognition
This course is accredited by the Australian Pharmacy Council.
Graduates are required to complete a preregistration training period and register as a pharmacist before being able to commence practice in most areas of the profession. Graduates are able to register to practice in all states and territories in Australia and New Zealand.
This course provides a great stepping stone to registration in other countries throughout Asia and in the United Kingdom and the Republic of Ireland. Some countries may require fulfilment of additional practical training programs.
Career information
Graduates are both highly employable and sought after. As a graduate, you may seek a career in health care working in the fields of community, hospital or consult pharmacy.
The role of the pharmacist within community pharmacy has expanded to include assisting patients with the management of their chronic diseases, such as obesity, asthma and diabetes. In the future, pharmacists in the primary care setting are going to become increasingly involved in the care of patients through multidisciplinary teams. The setting of practice of pharmacy will expand from the community pharmacist to include medical clinics and the patient's home. The role of pharmacists as prescribers is currently under investigation.
Within hospitals, pharmacists provide a diverse range of services from drug distribution and dispensing, provision of drug information and education, through to ward-based clinical pharmacy services where they participate in patient care as part of a team. Hospital pharmacists may also engage in quality assurance programs and clinical research.
Consultant pharmacists provide medication management review services. They work in collaboration with patients and their doctors to ensure the patient achieves the best outcomes from their drug therapy. Such pharmacists work in aged care facilities and/or patients' homes.
Graduates may also develop a career in the pharmaceutical industry which employs pharmacists in a number of areas including research roles in the development of medicines, production of pharmaceuticals, quality assurance, regulatory services, marketing and drug information.
Graduates may also work for the State or Federal Government in regulatory and policy roles.
What you'll learn
apply extensive knowledge and expertise in the area of pharmacy and contribute to evidence based practice through scholarship
think creatively, critically and reflectively to generate innovative solutions for decision making in the provision of pharmaceutical services
access and critically analyse and synthesis information drawn from relevant sources
communicate effectively as a pharmacist with clients, colleagues, staff, other health care professionals and the general public in ways appropriate to the audience or situation
use current technologies applicable to pharmacy
demonstrate skills necessary for lifelong learning and contribute to the development of others
provide pharmaceutical services with sensitivity to political, social, cultural, geographical, technological and global influences
demonstrate understanding of cultural diversity, including Indigenous issues, and multiculturalism
work and collaborate effectively in a team and develop leadership skills in an ethical and professional manner
Help
Help is at hand
See our frequently asked questions or get in touch with us below.
---
Opening hours:

Mon to Fri: 8.30am – 4.30pm, except Tues: 9.30am – 4.30pm (AWST). Closed public holidays.
The offering information on this website applies only to future students. Current students should refer to faculty handbooks for current or past course information. View courses information disclaimer.

Curtin course code:

MG-PHARM

CRICOS code:

068621J

Last updated on:

August 2, 2021
What kind of study are you interested in?