This internet browser is outdated and does not support all features of this site. Please switch or upgrade to a
different browser
to display this site properly.
Units in second semester 2021 may be delivered online and in alternative formats whilst restrictions in relation to the COVID-19 pandemic are in place.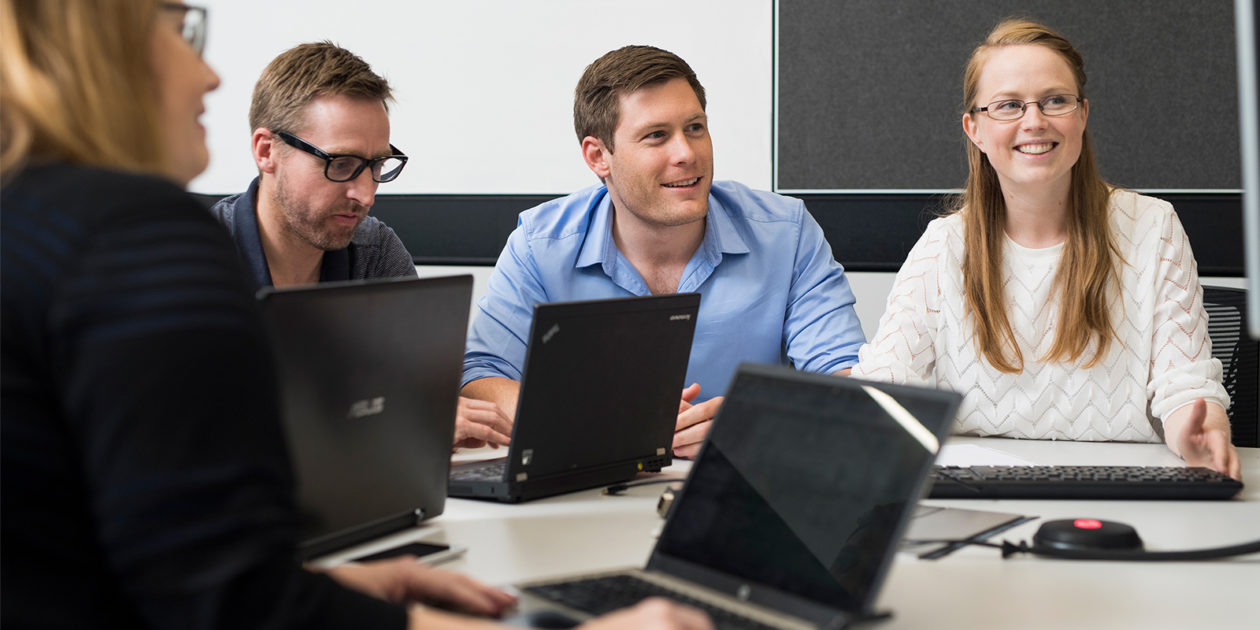 Predictive Analytics
Masters by Coursework
MC-PREDAN
Outline
Improve your technical and business skills, specialising in resource operations engineering, finance and investment analytics, or asset management and productivity.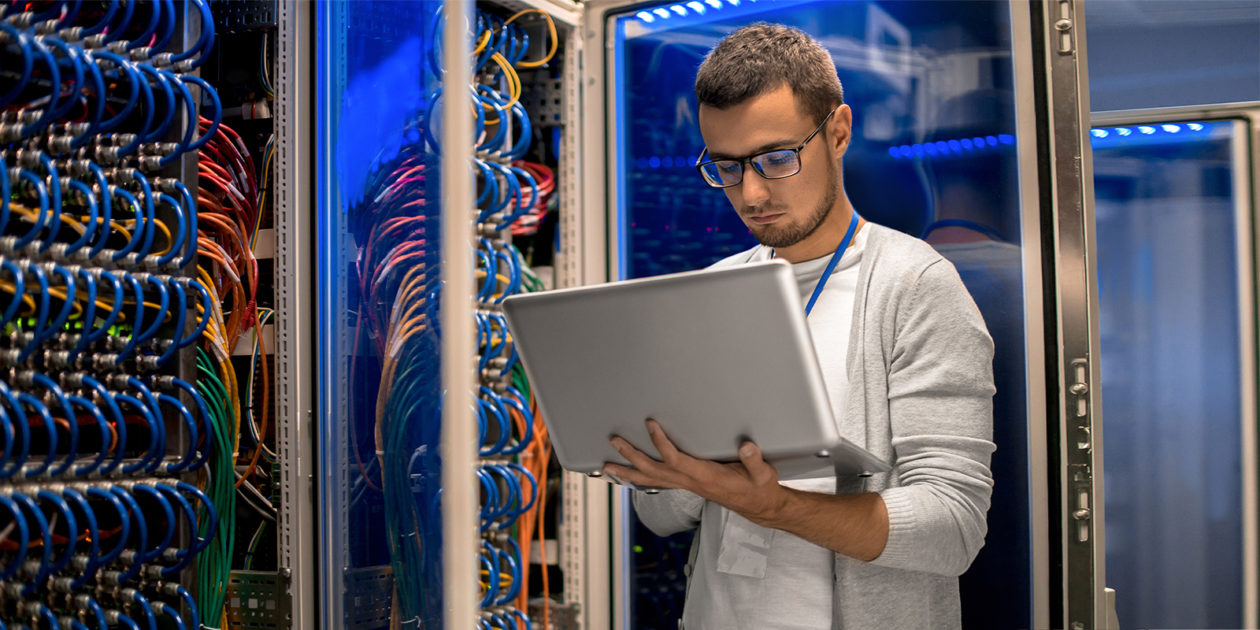 Units in second semester 2021 may be delivered online and in alternative formats whilst restrictions in relation to the COVID-19 pandemic are in place.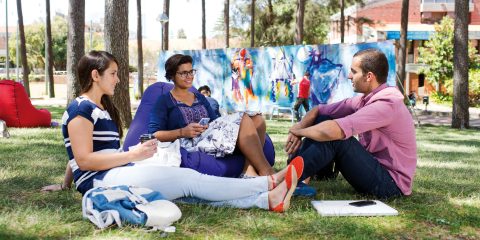 Top 1 %
Curtin is ranked in the top one per cent of universities worldwide.
Academic Ranking of World Universities 2020.
Get the Curtin edge
Access to leadership programs, specialist facilities and industry placements give you a competitive edge in the job market.
Global education
You'll have access to a range of international study opportunities.
The Master of Predictive Analytics (MPA) addresses the growing demand of data analysts/scientists that have the right blend of technical and analytical skills to meet the challenge of big data analytics.
Our MPA course is currently the only Master's course in Australia in Predictive Analytics. The curriculum emphasises the integration of technical and business skills. It introduces advanced skills in data management, mining and visualisation, decision methods and predictive analytics with a focus on their applications to different disciplines, such as engineering, management, business and finance.
It is a multidisciplinary degree, in which students can choose from three streams to learn about specific application domains. They will also have opportunities to work on projects from various industries and organisations, or on analytical problems through industry sponsored projects, Innovation Central Perth, the Curtin Institution for Computation, or others.
Resource Operations Engineering (Science & Engineering)
The Resource Operations Engineering stream aims to develop petroleum and mining engineers who will have the ability to analyse, interpret and utilise complex data analytics relating to resource assets and operations, in order to improve their operational business decision-making resulting in maximised asset productivity and business growth.
This stream will provide the first distinct course in Australia to apply data analytics and big data concepts in practice to optimise operational engineering decision using disruptive technologies for enhanced productivity.
Finance and Investment Analytics (Business and Law)
The Finance and Investment Analytics stream embeds economic and financial econometric analysis within the data and predictive analytic framework. It produces data and predictive analytics experts with working knowledge in economic, finance and business data, thus allowing them to apply the skillset in the business context.
Please refer to the handbook for additional course overview information. 
Why study
Data analytics is used to analyse data in order to draw conclusions - whereas predictive analytics is a newly emerging field that allows us to utilise this data in order to predict future outcomes, allowing companies to make better informed decisions and execute efficient strategies on disruptive technologies.
Predictive analytics can be applied to many fields of interest, from resource operations engineering, asset management and productivity, and finance and investment, to actuarial science and health economics.
How this course will make you industry ready
The Master of Predictive Analytics (coursework) prepares students to apply advanced knowledge for professional practice, scholarship and further learning corresponding to:
AQF level 9 qualifications
2-year structure of the Master Degree contains a range of discipline streams for students to choose from
projects incorporating the use of research methods and techniques will be undertaken to demonstrate advanced knowledge and professional skills at the postgraduate level.
Career information
This course will help you become a:
data analyst
operation and business consultant in resource engineering/asset management/finance.
The course will develop:
Resource Operations Engineers with a strong knowledge of data analytics
Scientists with the ability to improve and develop new prediction software
Business graduates with an excellent understanding of the science and application of predictive analytics
Finance graduates with an ability to apply predictive analytics to finance and investment forecasting decision making processes.
In addition, these graduates will be well placed to handle the 'big data' issues of the future, understand how to overlay historical and prediction data with supply chain financial and other business data and correlate probability assessments for better informed decisions.
What you'll learn
obtain, evaluate and apply relevant processing algorithms to data from a range of sources to solve or predict an operational problem prior to or during an occurrence; use research to apply an understanding of the theoretical basis of data analytics to produce a qualified interpretation of the data.
find innovative approaches to improving operations through the combination, generation and analysis of dataanalyse problems in a logical, rational and critical way; identify alternative methods of solving issues and select optimal solutions that provide the best outcomes for both industry and the community.
communicate effectively with a wide range of people from different discipline areas, professional positions and countries; communicate data analysis findings in a variety of ways via written, verbal or electronic communications; evaluate and utilise appropriate technology for data analysis and prediction development; appreciate the need for, and develop, a lifelong learning skills strategy in relation to enhanced personal and company performance.
recognise the global nature of predictive analytics in industry and apply global standard practices and skills for acceptable prediction outcomes regardless of discipline or geographical location.
practise appropriate industry data collection methodologies; work and apply discipline knowledge within the given social or industrial framework; with consideration of and respect for cultural diversity, indigenous perspectives and individual human rights.
apply lessons learnt in a professional manner in all areas of prediction design, demonstrating leadership and ethical behaviour at all times.
Help
Help is at hand
See our frequently asked questions or get in touch with us below.
---
Opening hours:

Mon to Fri: 8.30am – 4.30pm, except Tues: 9.30am – 4.30pm (AWST). Closed public holidays.
The offering information on this website applies only to future students. Current students should refer to faculty handbooks for current or past course information. View courses information disclaimer.

Curtin course code:

MC-PREDAN

CRICOS code:

092977C

Last updated on:

October 24, 2021
What kind of study are you interested in?