This internet browser is outdated and does not support all features of this site. Please switch or upgrade to a
different browser
to display this site properly.
Units in second semester 2021 may be delivered online and in alternative formats whilst restrictions in relation to the COVID-19 pandemic are in place.
Food Science and Technology
Masters by Coursework
MC-FOODST
Outline
Across the world, the food industry is continuing to grow and offer diverse and challenging careers.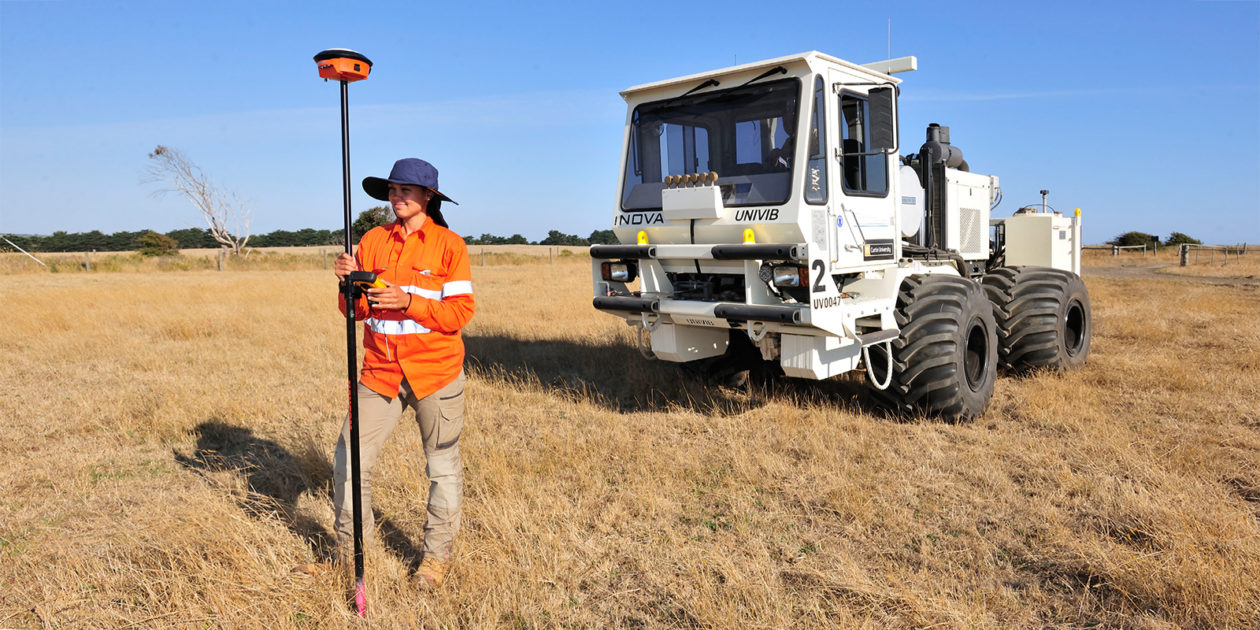 Units in second semester 2021 may be delivered online and in alternative formats whilst restrictions in relation to the COVID-19 pandemic are in place.
This offering version is phasing out and no longer taking applications. You may be able to apply for a later version.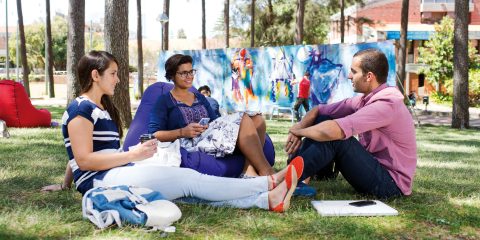 Top 1%
Curtin is ranked in the top one per cent of universities worldwide (Academic Ranking of World Universities 2019)
Cutting-edge
Learn to apply your studies to real industry challenges and situations.
Industry links
Graduates are eligible to apply for membership to the Australian Institute of Food Science and Technology.
The food industry is one of the largest in the world. Its growth, particularly in the export market, requires both a high level of technology and the professional staff to apply that technology.
This master course is part of nested courses designed to provide professional training to those employed in the food industry or in other science fields. You can choose to exit the course with a graduate certificate or a graduate diploma, after completing requisite units.
In the Master of Food Science and Technology you'll be introduced to various health research methods and learn to measure, interpret and describe the data effectively. You'll then undertake an independent research project under the guidance of an experienced supervisor.
See our handbook for more course information. 
Why study
These courses ensure you graduate with diverse career options.
This program has an excellent reputation with government bodies and industries in Australia and internationally.
Our staff maintain strong links with the food industry.
Professional recognition
This course is professionally recognised by the Australian Institute of Food Science and Technology (AIFST) and graduates are encouraged to become members.
Career information
The food industry offers diverse and challenging careers. Upon graduation, you may find work in professions such as food quality assurance, research and development of new products and processing technologies, microbiology, technical consulting, and sales and marketing.
What you'll learn
apply and integrate the principles and practices of food sciences and technology to the production, preservation and distribution of safe and healthy food
apply logical and rational processes to critically analyse issues relevant to food; think creatively to generate innovative solutions
access, critically evaluate and synthesise information from a wide range of resources using appropriate technologies
use oral and written communication effectively to scientific and non-scientific audiences
use appropriate technologies effectively, recognising their advantages and limitations
engage in self-directed learning and reflective practice habitually
recognise and apply international standards and practices within the discipline
value cultural diversity and recognise the impact of culture on food preferences and usage
exhibit professional behaviour and skills when working independently and collaboratively. Behave in an ethical manner
Admission criteria
A bachelor degree or equivalent (and may require relevant work experience), bachelor honours degree, graduate certificate or graduate diploma.
Curtin requires all applicants to demonstrate proficiency in English. Specific English requirements for this course are outlined in the IELTS table below.
IELTS Academic (International English Language Testing System)
Writing
6.0
Speaking
6.0
Reading
6.0
Listening
6.0
Overall band score
6.5
You may demonstrate English proficiency using the following tests and qualifications.
Essential requirements for admission (including fieldwork requirements)
Many of our courses require students to comply with additional essential requirements. Failure to comply with any of the essential requirements may potentially prevent the successful completion of the course and/or achieving professional registration.
Advanced standing
At Curtin, we understand that everyone's study journey has been different.
You may have already studied some of the units (subjects) listed in your Curtin course, or you may have work experience that matches the degree requirements.
If this applies to you, you can apply for credit for recognised learning (CRL), which means your previous study is recognised and matched against a similar unit in your intended Curtin course.
A successful CRL application exempts you from having to complete certain units within your course and means you could finish your degree in a shorter amount of time.
CRL is also known as recognition of prior learning, advanced standing and credit transfer.
Use the CRL search to find out how much CRL you qualify for, or contact us at:
Email: crl@curtin.edu.au
Tel: 1300 222 888
Help
Help is at hand
See our frequently asked questions or get in touch with us below.
---
Opening hours:

Mon to Fri: 8.30am – 4.30pm, except Tues: 9.30am – 4.30pm (AWST). Closed public holidays.
The offering information on this website applies only to future students. Current students should refer to faculty handbooks for current or past course information. View courses information disclaimer.

Curtin course code:

MC-FOODST

CRICOS code:

064466C

Last updated on:

October 28, 2021
What kind of study are you interested in?