This internet browser is outdated and does not support all features of this site. Please switch or upgrade to a
different browser
to display this site properly.
Units in second semester 2020 may be delivered online and in alternative formats whilst restrictions in relation to the COVID-19 pandemic are in place.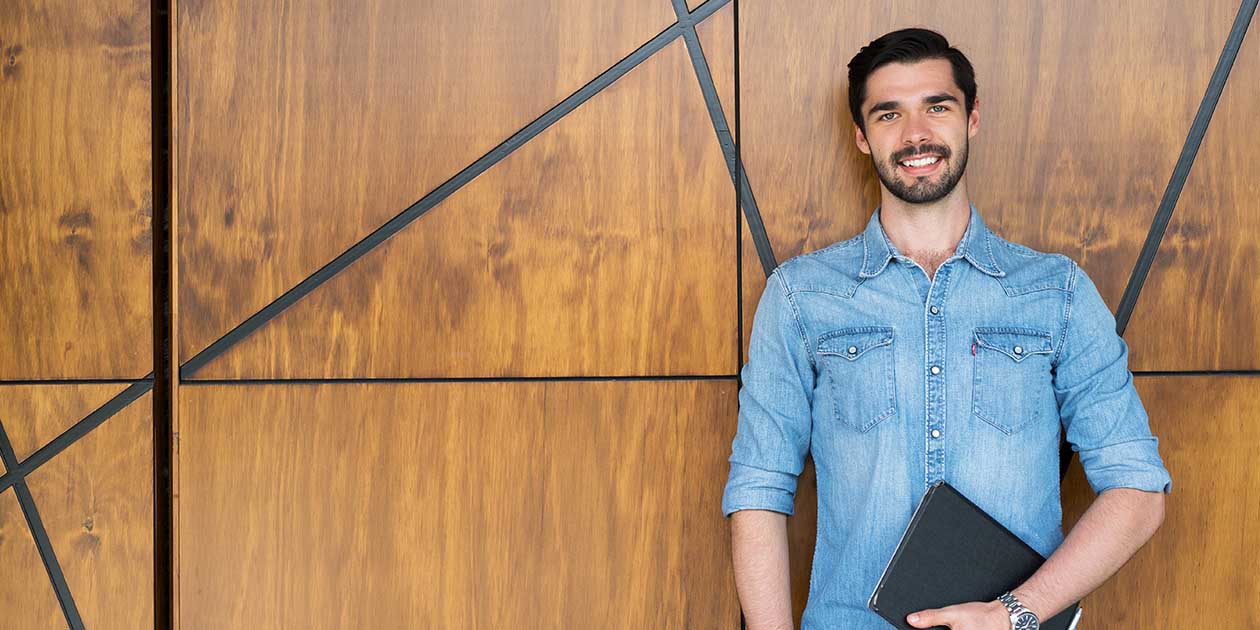 Social and Cultural Inquiry
Postgraduate Major
MJRP-SOCUI
Major

Social and Cultural Inquiry Major (MArts)
400
Outline
Develop your investigative skills and encourage critical understanding of contemporary situations and technologies.
Industry links
Industry initiatives will enhance your experience and skills development.
Get the Curtin edge
Access to leadership programs, specialist facilities and industry placements give you a competitive edge in the job market.
Top 1 %
Curtin is ranked in the top one per cent of universities worldwide (Academic Ranking of World Universities 2019).
This major will develop your investigative skills and encourage critical understanding of contemporary situations and technologies. It is particularly relevant to careers in areas such as sociology, anthropology and research.
During the course you will learn creative and critical capacities in fields of anthropology, social science, cultural studies or media studies. In your second year, you'll undertake a major project and have an opportunity to practice your skills and develop your portfolio through an internship with a professional organisation.
The Social and Cultural Inquiry major is offered as part of the Master of Arts, a hands-on course with a strong practical and industry focus, to prepare you for a career in creative practice.
High-achieving students have the option to progress to doctoral-level study.
Note: Some lectures in this course may be attended by both undergraduate and postgraduate students.
Please refer to the handbook for additional course overview information.
How to apply
This major sits within the the Master of Arts degree. To apply for this major, you will need to apply for the Master of Arts. In step 3 of the application process, you will be asked to confirm the major you wish to study.
Applying as a postgraduate student is easy. For information tailored to your situation, visit our easy to follow instructions to get your application started.
Ready to apply?
How this course will make you industry ready
We provide on-campus, industry and community-based initiatives to enhance your postgraduate experience and skills development. Students undertake a major project under the supervision of an experienced member of staff. This project becomes an important portfolio piece for many students.
Students may also practise their skills on placement with industry, arts and community organisations in Australia and overseas, developing confidence and engagement with relevant networks. They also have an opportunity to engage with award-winning artists, writers and researchers on staff and through our on-campus residency programs.
What you'll learn
understand the discipline of a selected field in the Arts, its theoretical underpinnings, ways of thinking and professional or creative approaches; understand and apply established knowledge, principles, and professional or creative practices in chosen aspects of the Arts
apply logical and rational processes to analyse the components of a subject or project and engage critically with the subject matter to respond creatively within a selected communication paradigm
determine what information is needed and where it might be found using appropriate technologies; make valid judgements and synthesise information from a range of sources and apply best practice in developing a professional or creative work in response to a particular situation
communicate appropriately with colleagues, professional and creative contacts and the general public and develop communication skills across one or more media forms appropriate to varying situations
assess the application of existing technologies as well as the impact of emerging technologies on a selected communication or media discipline to create an effective professional or creative work; develop the technology skills necessary for obtaining, assessing and representing relevant information. Decide on appropriate applications and systems for professional and/or creative needs
understand and apply a range of learning strategies; take responsibility for one's own learning and development; sustain intellectual curiosity and develop a commitment to professional research, publication or performance to engage with emerging forms of theory and practice in the Arts
think globally and consider issues from a variety of perspectives and apply relevant international standards, tools and practices to one's professional or creative practice
acknowledge the interrelationship between local, national, and global perspectives and the impact of these the Arts: recognise individual human rights, and appreciate the importance of cultural diversity and the sensitivities which may be created when engaging with and representing issues pertaining to ethnic and community groups
demonstrate professional behaviour and standards and work collaboratively to apply them in all aspects of creative practice and production-related activities
Help is at hand
See our frequently asked questions or get in touch with us below.
Opening hours: Mon–Fri: 8:00am–5:00pm (UTC+8) excl. public holidays.
Call us: +61 8 9266 5888
What kind of study are you interested in?