This internet browser is outdated and does not support all features of this site. Please switch or upgrade to a
different browser
to display this site properly.
Units in first semester 2021 may be delivered online and in alternative formats whilst restrictions in relation to the COVID-19 pandemic are in place.
Accounting and Entrepreneurship
Undergraduate Major
MJDU-ACCEN
Major

Accounting and Entrepreneurship Double Major (BCom)
450
Outline
Discover how to run your own business and successfully manage your finances.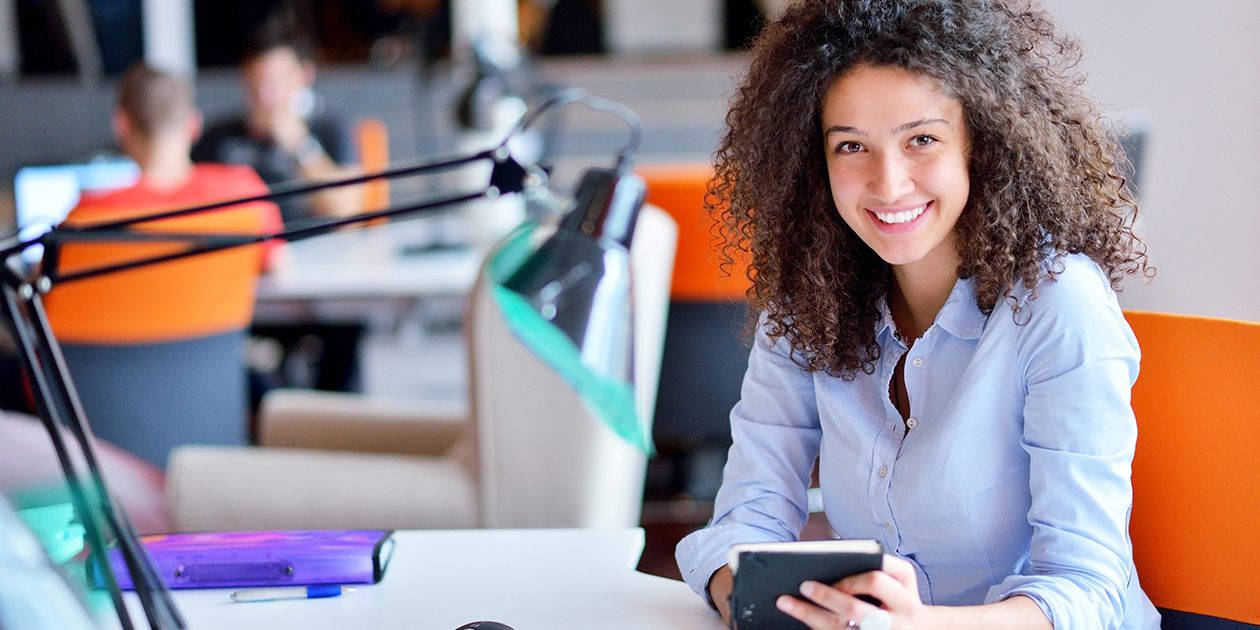 Units in first semester 2021 may be delivered online and in alternative formats whilst restrictions in relation to the COVID-19 pandemic are in place.
This course is not available for international students.
Top 1 %
Curtin is ranked in the top one per cent of universities worldwide.
Academic Ranking of World Universities 2020.
Get the Curtin edge
Access to leadership programs, specialist facilities and industry placements give you a competitive edge in the job market.
Global education
You'll have access to a range of international study opportunities.
Discover how to run your own business and successfully manage your finances.
In the Accounting major you will have a sound foundation in accounting, auditing, taxation and relevant areas of business law and financial management, and be able to apply to knowledge across a range of accounting contexts.
Our Entrepreneurship major is designed for enterprising people who want to start their own business, or work as internal corporate entrepreneurs. You'll gain skills in problem solving, planning, organising and managing innovation and develop your skills, knowledge and expertise in starting, running and growing an entrepreneurial venture.
This double major sits within the Bachelor of Commerce degree. To apply for this major, you will apply for the Bachelor of Commerce.
Please refer to the handbook for additional course overview information.
Why study
Not only will you be equipped with skills and knowledge to manage your own business, you'll also be able to oversee your own finances. You'll have a competitive edge when entering the workforce with a detailed understanding of the way businesses and corporations work, and the ability to analyse financial markets and environments.
In this highly corporatised world there is a high demand from industry for professionals with multi-disciplinary skills.
The Chamber of Commerce and Industry of Western Australia has partnered with Curtin to offer internships to students who have completed 200 credits or more of their commerce degree. These internships will give you credit towards your degree, increase your industry experience and put you in direct contact with leading professionals.
Student profile
View our student profile table to get an indication of the likely peer cohort for new students at Curtin University. This table provides data on students that commenced undergraduate study and passed the census date in the most relevant recent intake period for which data are available. It includes those admitted through all offer rounds and international students studying in Australia.
Professional recognition
This course is accredited by:
Association of Chartered Certified Accountants
Chartered Accountants Australia and New Zealand
Chartered Institute of Management Accountants
CPA Australia
Institute of Chartered Accountants in England and Wales
Institute of Public Accountants
IMA endorses the Management Accounting curriculum of the course
Graduates are eligible to apply for membership of the Australian Institute of Management.
Career information
Careers
Accountant
Auditor
Business analyst
Business manager
Business owner
Business partner
Entrepreneur
Intrepreneur
Tax agent
Tax consultant
Treasurer
Industries
Accounting
Finance and investment
Government
Law
Public sector
Resources and renewables
Start ups
Technology
What you'll learn
Refer to Course Learning Outcomes of the B-COMRCE.
Advanced standing
At Curtin, we understand that everyone's study journey has been different.
You may have already studied some of the units (subjects) listed in your Curtin course at another educational institution, or you may have work experience that matches the degree requirements.
A successful CRL application exempts you from having to complete certain units within your course and means you could finish your degree in a shorter amount of time.
CRL is also known as recognition of prior learning, advanced standing and credit transfer.
Use the CRL search to find out how much CRL you qualify for, or contact us at:
Email: ci-enquiries@curtin.edu.au
Tel: +61 8 9266 5888
How to apply
Please review information on how to apply for the campus of your choice
Apply now
Help
Help is at hand
See our frequently asked questions or get in touch with us below.
---
Opening hours:

Mon–Fri: 8:00am–5:00pm (UTC+8) excl. public holidays.
The offering information on this website applies only to future students. Current students should refer to faculty handbooks for current or past course information. View courses information disclaimer.

Curtin course code:

MJDU-ACCEN

Last updated on:

September 18, 2020
What kind of study are you interested in?