This internet browser is outdated and does not support all features of this site. Please switch or upgrade to a
different browser
to display this site properly.
Units in first semester 2021 may be delivered online and in alternative formats whilst restrictions in relation to the COVID-19 pandemic are in place.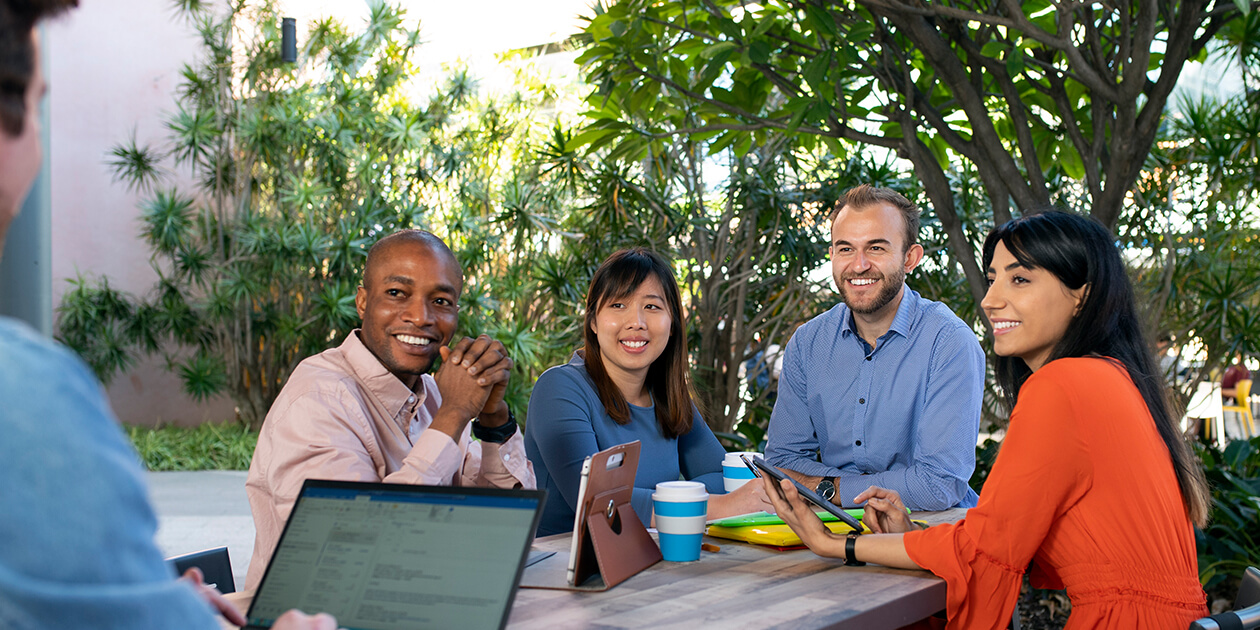 Anthropology and Sociology
Undergraduate Major
MJRU-ANTSO
Major

Anthropology and Sociology Major (BA)

Admission criteria

Guaranteed ATAR 70
200
Outline
Understanding human behaviour is paramount in a world of increasing globalisation.
Units in first semester 2021 may be delivered online and in alternative formats whilst restrictions in relation to the COVID-19 pandemic are in place.
Sharleah Ramirez
I thought I should do something I'm passionate about ... something that doesn't restrict me. Curtin gave me the chance to develop my skills analytically, socially and verbally. The biggest thing is the support – I love that people are willing to assist you in any sort of way.
Five star
Five star rating for overall experience, skills development, learning resources, teaching quality, learner engagement and starting salary.
(Good Universities Guide 2021)
Transferable skills
Humanities courses teach transferable skills for international careers
Specialist pathways
You can study this subject as part of a double degree.
In our world of increasing globalisation and cultural shifts, many employers need the expertise of those with a deeper understanding of human behaviours.
What does it really mean to be human? Anthropology examines this theme through the lens of culture and diversity. Sociology examines how human actions are shaped by social groups and economic, political and social pressures.
This major draws on the strengths of the two interlinked fields. It explores how cultural practices, institutions, social groups and everyday lives are being transformed within the context of comprehensive global change.
You'll study contemporary issues such as communication and media, community development, gender relations, education, family, human rights, health, work and crime. You'll also learn the conceptual and practical skills to respond to these global and local changes.
This program focuses on the contexts of Australia, South Asia, South-East Asia, East Asia and the Pacific.
You can also study this major as part of a Bachelor of Science, Bachelor of Arts or Bachelor of Arts, Bachelor of Commerce double degree.
Please refer to the handbook for additional course overview information.
How to apply
This major sits within the Bachelor of Arts degree. To apply for this major, you will apply for the Bachelor of Arts. In step 3 of the application process, you will be asked to confirm the major you wish to study.
Applying as an undergraduate student is easy. For information tailored to your situation, visit our easy to follow instructions to get your application started.
Ready to apply?
Why study
Our staff are research-active, working in many parts of the world, including Australia, and have won a range of state and national teaching awards.
We provide a friendly, supportive and lively learning environment in which the skills you acquire will allow you to engage critically and constructively with the major social issues of the day, such as economic and technological change, unemployment, political instability, environmental transformation, and the accelerating pace of change.
Student profile
View our student profile table to get an indication of the likely peer cohort for new students at Curtin University. This table provides data on students that commenced undergraduate study and passed the census date in the most relevant recent intake period for which data are available. It includes those admitted through all offer rounds and international students studying in Australia.
Career information
Careers
Anthropologist
Sociologist
Heritage specialist
Industries
Allied health
Urban planning
Heritage
Local government
Community engagement
What you'll learn
demonstrate an understanding of the theoretical underpinnings of the social sciences
demonstrate the ability to think critically, creatively and reflectively within a social science discipline and across disciplinary boundaries
demonstrate the ability to locate relevant information from a range of sources and to make decisions about the significance of this information in the development of a disciplined analysis of social life
demonstrate the ability to communicate effectively through a variety of written, oral and other formats to diverse audiences in ways appropriate in the two disciplines
demonstrate the ability to use a variety of technologies and the ability to decide on their applications appropriately
show sustained intellectual curiosity by taking responsibility for one's own learning and intellectual development through the recognition of a range of learning strategies
demonstrate the capacity to understand social life in a range of local and global contexts
embrace the importance of cultural diversity and of human rights in the making of knowledge in the social sciences
understand the importance of appropriate theories and methods for undertaking social research that is both ethical and principled
Help is at hand
See our frequently asked questions or get in touch with us below.
---
Opening hours:

Mon–Fri: 8:00am–5:00pm (UTC+8) excl. public holidays.
The offering information on this website applies only to future students. Current students should refer to faculty handbooks for current or past course information. View courses information disclaimer.

Curtin course code:

MJRU-ANTSO

Last updated on:

September 10, 2020
What kind of study are you interested in?