This internet browser is outdated and does not support all features of this site. Please switch or upgrade to a
different browser
to display this site properly.
If COVID-19 restrictions apply, we may need to make changes to units and/or delivery modes.
Applied Geology
Bachelor Degree
B-GEOL
Outline
Learn about Earth's fascinating geological processes that affect our environment, climate and resources.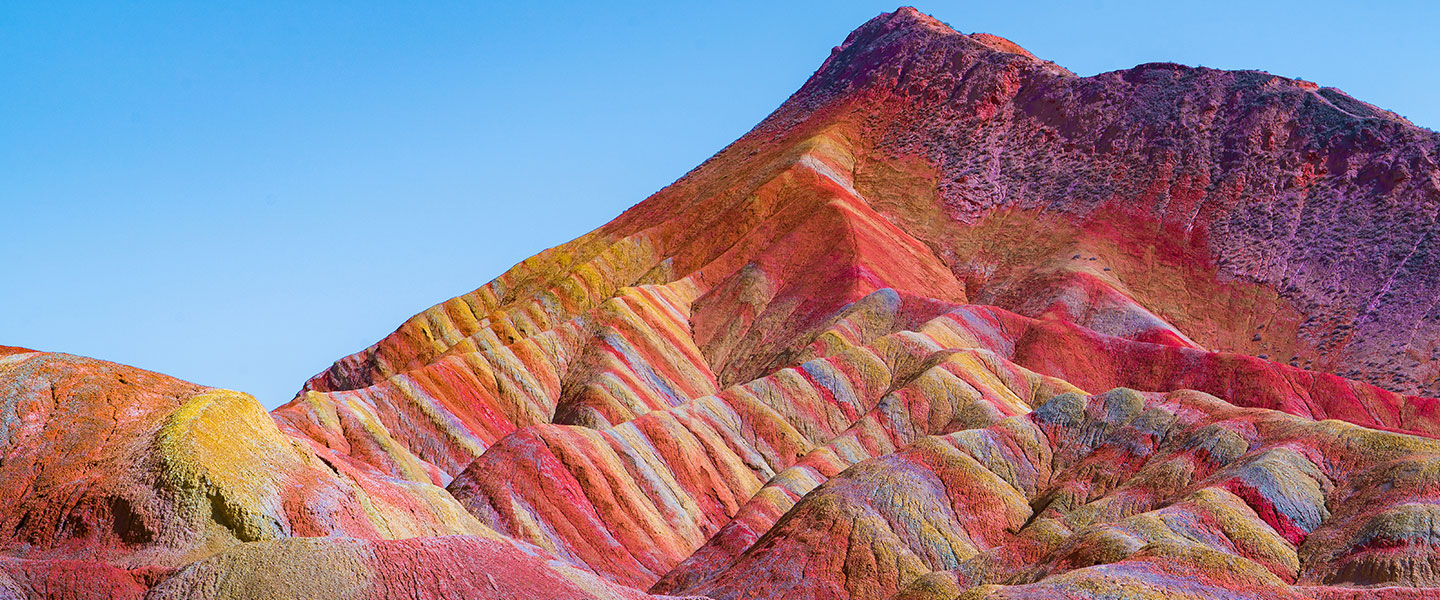 If COVID-19 restrictions apply, we may need to make changes to units and/or delivery modes.
Cutting-edge
Graduate ready to work in environments where research and discovery abound.
Professional recognition
Australasian Institute of Mining and Metallurgy
Top 1 %
Curtin is ranked in the top one per cent of universities worldwide.
Academic Ranking of World Universities 2020.
Geologists study how the Earth works, including the natural planetary processes that directly affect people – such as the formation of mineral and petroleum resources, geological hazards, climate change and environmental protection.
In this course you will gain a thorough grounding in theoretical geology with a practical emphasis on mineral, petroleum and groundwater resources and their environmental management.
In your first year you'll gain a foundation in geology, chemistry, physics, maths, scientific communication and computer skills. Your second year focuses on the theoretical, laboratory and field skills required to understand geological processes.
Your final year provides comprehensive coverage of one stream: Applied Geology, Mining Geology or Petroleum Geology.
The first two years of this course are based in Perth. The third-year Applied Geology stream is offered at Curtin's Perth campus, Mining Geology is offered at our Kalgoorlie campus, and Petroleum Geology is offered at Curtin Malaysia.
Applied Geology
This stream comprehensively covers the breadth of applied geosciences, including mineral and petroleum exploration and extraction techniques, groundwater resources and environmental geosciences.
Mining Geology
This stream combines studies of resource and field geology with mining systems and resource estimation to effectively explore, evaluate and extract mineral resources.
Petroleum Geology
This stream combines studies of sedimentary basins and petroleum geology with aspects of geophysics and petroleum engineering related to the evaluation, development and exploitation of oil and gas resources.
This stream is offered at Curtin Malaysia only; transfer to Curtin Malaysia is dependent on successful application for exchange. (Additional costs may be incurred.)
The Petroleum Geology stream is not available to international students studying in Australia.
See our handbook for more course information. 
Why study
This comprehensive course qualifies graduates for a range of geology careers.
You can choose from a range of relevant double degree options that will improve your career options.
In the Mining Geology stream you'll have the opportunity to study at our Western Australian School of Mines, a leader in mining and geosciences education in Australia.
How this course will make you industry ready
This is a hands-on, practical course that reflects industry practices.
After two years of grounding in the fundamentals of geology, your final year will focus on its application in the work place. Depending on your stream, you'll study minerals, petroleum, groundwater and environmental industries; and complete practical exercises that mirror, as closely as possible, the activities of industry professionals.
Student profile
View our student profile table to get an indication of the likely peer cohort for new students at Curtin University. This table provides data on students that commenced undergraduate study and passed the census date in the most relevant recent intake period for which data are available. It includes those admitted through all offer rounds and international students studying in Australia.
Professional recognition
Graduates of this course within Australasia may be eligible for membership of the Australasian Institute of Mining and Metallurgy. Graduates of this course in Australia may be eligible for membership of the Australian Institute of Geoscientists and the Geological Society of Australia.
Career information
Careers
Geologist
Geological engineer
Industries
Environmental geology
Groundwater extraction
Mineral and petroleum exploration
Mining
Natural hazards and risk analysis
Radioactive waste storage
Research and development
Further study
What you'll learn
apply fundamental geological principles and concepts in theoretical, practical and vocational situations
solve geological problems using logical scientific methods and creative thinking
Employ new and established technologies to collect and interpret geological data, recognising their strengths and limitations and communicate the geological information concisely and accurately using written, visual, and verbal means appropriate to the situation.
appreciate international perspectives on geoscience and recognise the importance of global standards for collecting and reporting geological data
recognise the need for sustainable use of earth resources, and value environmental, indigenous and other community perspectives on geological activities
work ethically and professionally alone and as part of a team, complying with applicable legislation and managing time and other resources efficiently and effectively
Help
Help is at hand
See our frequently asked questions or get in touch with us below.
---
Opening hours:

Mon to Fri: 8.30am – 4.30pm, except Tues: 9.30am – 4.30pm (AWST). Closed public holidays.
The offering information on this website applies only to future students. Current students should refer to faculty handbooks for current or past course information. View courses information disclaimer.

Curtin course code:

B-GEOL

CRICOS code:

003875B

Last updated on:

January 24, 2022
Which statement best describes you?