This internet browser is outdated and does not support all features of this site. Please switch or upgrade to a
different browser
to display this site properly.
Units in second semester 2020 may be delivered online and in alternative formats whilst restrictions in relation to the COVID-19 pandemic are in place.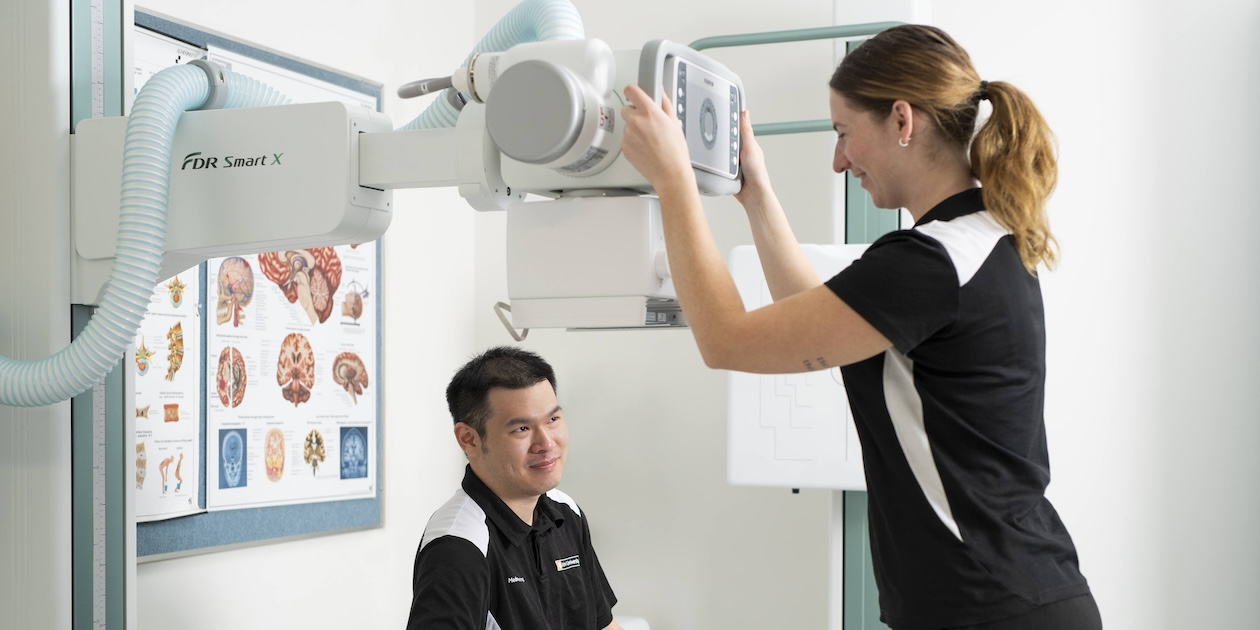 Medical Radiation Science
Bachelors Degree Pass/Honours
B-SCIMRS
Outline
Learn to use medical radiation to help diagnose, treat and monitor medical conditions and provide cancer therapy.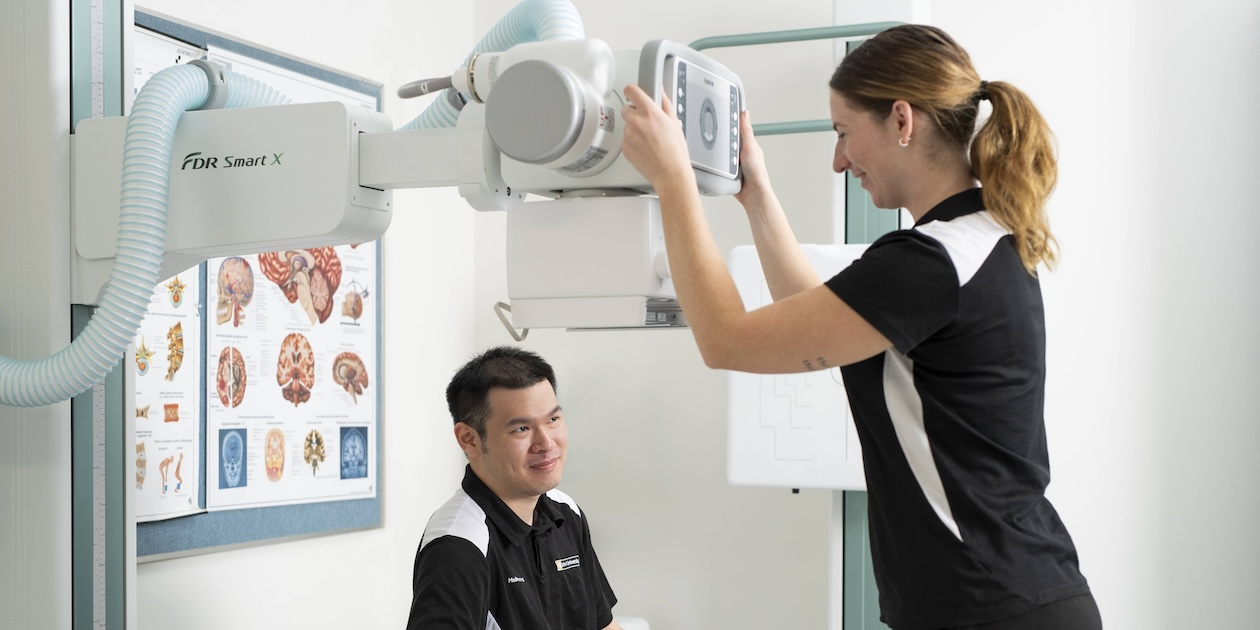 Work experience
This course includes 45 weeks of clinical experience in hospitals, private practices and rural and regional sites.
Professional recognition
Professionally recognised by the Medical Radiation Practice Board of Australia.
Top 1 %
Curtin is ranked in the top one per cent of universities worldwide.
Academic Ranking of World Universities 2020.
Medical radiation science enables health professionals to diagnose, treat and monitor medical conditions and provide cancer therapy.
Rapid technological advances in these areas mean that the medical imaging and radiation-therapy sector is continuing to expand.
This course comprises foundation studies required for medical radiation science practice – including medical physics, anatomy, physiology and evidence-based practice – and a combination of subjects from science and health sciences that will give you a grounding in the healthcare environment.
The first year is interprofessional and taken with other health sciences and science students. From second year, you will specialise in one of two majors: Medical Imaging or Radiation Therapy.
You'll develop the ethical, medico-legal, cultural awareness and communication abilities needed to take responsibility for the care of individual patients.
You'll undertake 45 weeks of clinical experience during the course, in hospitals, private practices and rural and regional sites.
This course is highly competitive and has limited places due to clinical placement requirements.
Medical Imaging
Medical imaging professionals work with sophisticated diagnostic imaging modalities – including computed and digital radiography, fluoroscopy, computed tomography, magnetic resonance imaging, mammography and angiography equipment.
They produce images that are used to confirm or exclude a medical diagnosis, to advise on a treatment or illness, monitor patient progress, or provide medical screening.
Radiation Therapy
Radiation therapists have an integral role in the treatment, care and management of patients undergoing radiation therapy treatment, primarily in treating cancer types.
They use a range of complex technologies and equipment to design, develop and deliver radiation therapy treatment.
See our handbook for more course information. 
Why study
The medical imaging and radiation therapy fields are rapidly advancing and expanding.
Curtin delivers Western Australia's only on-campus programs in medical imaging and radiation therapy.
How this course will make you industry ready
Curtin provides purpose-built medical imaging and radiation therapy learning environments. You will complete 45 weeks of clinical experience in hospitals, private practices and rural and regional sites.
Student profile
View our student profile table to get an indication of the likely peer cohort for new students at Curtin University. This table provides data on students that commenced undergraduate study and passed the census date in the most relevant recent intake period for which data are available. It includes those admitted through all offer rounds and international students studying in Australia.
Professional recognition
This course is recognised by the Medical Radiation Practice Board of Australia. Registration with the Medical Radiation Practice Board of Australia is a legal requirement to practise as a graduate medical imaging or radiation therapist in Australia.
Career information
Careers
Medical imaging professional
Radiation therapist
Industries
Clinical research
Education
Health and safety
Private practice
Private, public and regional hospitals
Software and equipment supply
Support services
Further study

Master of Philosophy
Doctor of Philosophy
What you'll learn
apply discipline knowledge to undertake medical radiation science procedures in a safe and effective manner; develop clinical practices using evidence-based research
think critically and reflectively about factors for safe and effective patient outcome delivery including clinical information, physical parameters, and patient, equipment and environmental conditions
apply an inquiring approach to the management of patients and the assessment of medical radiation science procedural requirements and outcomes through identification, access, evaluation and synthesis of information from credible sources
communicate effectively and appropriately with different workplace, healthcare and patient groups, taking into account age, health condition and socio-cultural background
use equipment/instrumentation knowledge and available clinical information to assess the medical radiation procedure required to appropriately address the clinical challenge/question, recognising the advantages and limitations of available equipment/instrumentation to provide a safe and effective patient outcome
assess and critically evaluate information independently to remain informed and advance practice
demonstrate cognisance of current international standards and practices within the profession and apply these clinically
manage patient care in a manner that promotes respect for individuals, is socio-culturally sensitive and ethically appropriate
work effectively, ethically and cognisant of medico-legal boundaries within the interprofessional healthcare team; take responsibility for own actions
Help is at hand
See our frequently asked questions or get in touch with us below.
Opening hours: Mon–Fri: 8:00am–5:00pm (UTC+8) excl. public holidays.
Call us: +61 8 9266 5888
The offering information on this website applies only to future students. Current students should refer to faculty handbooks for current or past course information. View courses information disclaimer.

Curtin course code:

B-SCIMRS

CRICOS code:

088215B

Last updated on:

September 28, 2020
What kind of study are you interested in?