This internet browser is outdated and does not support all features of this site. Please switch or upgrade to a
different browser
to display this site properly.
Units in second semester 2020 may be delivered online and in alternative formats whilst restrictions in relation to the COVID-19 pandemic are in place.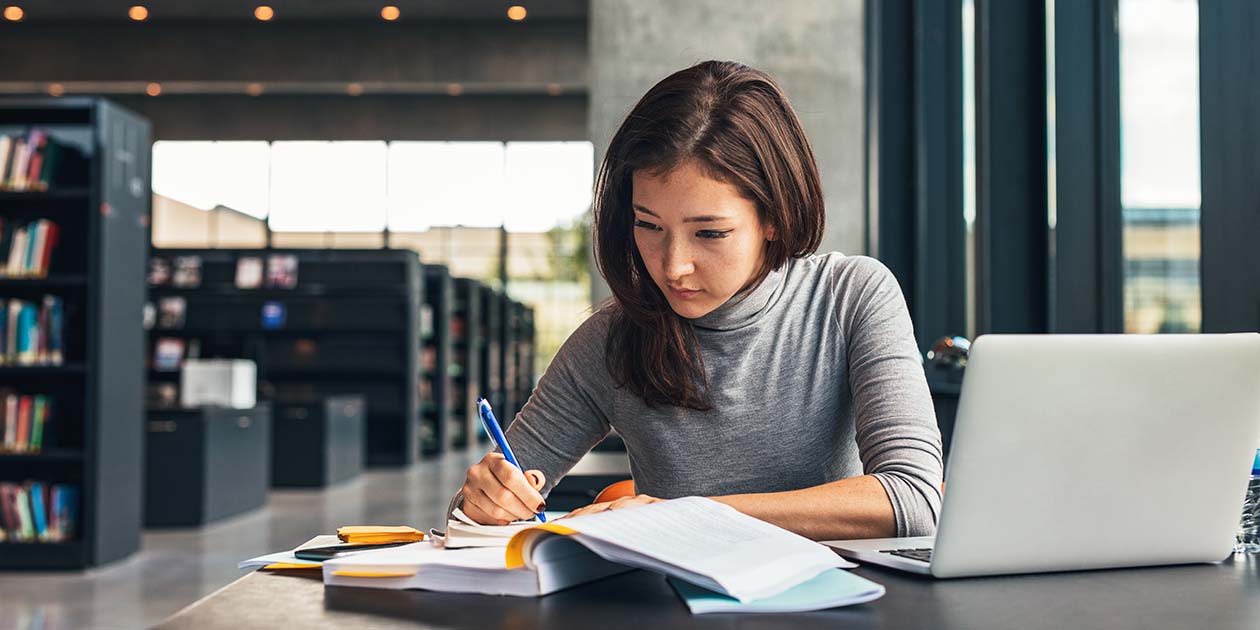 Molecular Genetics and Biotechnology
Bachelor Degree
B-MOLGEN
Outline
Learn to use genetic and molecular analyses to improve people's health, industry processes and the environment.
Katelyn Boase
I chose this course because throughout high school, when I heard about new vaccines, cancer therapies or microbes, they seemed fascinating, and molecular genetics and biotechnology form the basis of all these discoveries. I knew I wanted to be involved in making such exciting advances in science and Curtin was offering a great course to enable me to pursue this goal.
Highly ranked course
Curtin ranks in the top 10 nationally for Clinical, Pre-Clinical and Health Subjects.
Get the Curtin edge
Access to leadership programs, specialist facilities and industry placements give you a competitive edge in the job market.
Top 1 %
Curtin is ranked in the top one per cent of universities worldwide (Academic Ranking of World Universities 2019).
Learn about genetics and biotechnology and how they are improving health outcomes and industrial processes, boosting agricultural productivity and enhancing environmental sustainability.
You will develop the knowledge and technical skills you need to contribute to many applications of molecular genetics and biotechnology.
Your first year is interprofessional and will provide a general introduction to biomedical science and other supporting disciplines.
Starting from your second year, your study will expand to include genetics, biochemistry, microbiology and immunology, and you will be introduced to cutting-edge technology for molecular and genetic analyses.
You will also explore the legal, social and ethical implications raised by the advent of molecular biotechnology, issues surrounding intellectual property and patents, and commercial opportunities relevant to the biotechnology industry in Australia and surrounding regions.
This course may be used as a foundation degree for entry into postgraduate medicine, graduate entry master degrees and higher degree by research courses. 
Please refer to the handbook for additional course overview information.
Why study
Molecular biotechnology and genetics are exciting and rapidly developing areas of science.
High-quality laboratories and facilities. Dedicated teaching staff with solid industry experience and links.
This course provides a foundation degree for entrance into postgraduate medicine, graduate entry master degrees and higher degree by research courses.
Student profile
View our student profile table to get an indication of the likely peer cohort for new students at Curtin University. This table provides data on students that commenced undergraduate study and passed the census date in the most relevant recent intake period for which data are available. It includes those admitted through all offer rounds and international students studying in Australia.
Professional recognition
You can gain membership with AusBiotech.
Career information
Careers
Biotechnologist
Biochemist
Forensic scientist.
Molecular biologist
Molecular geneticist
Industries
Bioinformatics
Drug and pharmaceutical development
Education and research
Food technology.
What you'll learn
apply skills, concepts and principles of scientific investigation to the applications and future development of molecular biotechnology
apply critical analysis and thinking to recognise opportunities and develop innovative solutions for problems in molecular biotechnology
access, critically evaluate, synthesise and integrate information from a variety of sources relevant to molecular biotechnology
use appropriate verbal and non-verbal communication skills to convey knowledge of molecular biotechnology to a wide audience
select and apply appropriate technologies to generate, retrieve, analyse and present data according to scientific principles
maintain knowledge base and sustain intellectual curiosity by updating knowledge and expertise in molecular biotechnology through a range of learning activities
recognise the global contribution of molecular biotechnology to basic and applied scientific knowledge
appreciate the contribution a scientific discipline makes to an understanding and respect for human rights and cultural diversity
demonstrate initiative, leadership and ethical practice when working independently and collaboratively
Help is at hand
See our frequently asked questions or get in touch with us below.
Opening hours: Mon–Fri: 8:00am–5:00pm (UTC+8) excl. public holidays.
Call us: +61 8 9266 5888
The offering information on this website applies only to future students. Current students should refer to faculty handbooks for current or past course information. View courses information disclaimer.

Curtin course code:

B-MOLGEN

CRICOS code:

050345E

Last updated on:

August 11, 2020
What kind of study are you interested in?