This internet browser is outdated and does not support all features of this site. Please switch or upgrade to a
different browser
to display this site properly.
Units in first semester 2021 may be delivered online and in alternative formats whilst restrictions in relation to the COVID-19 pandemic are in place.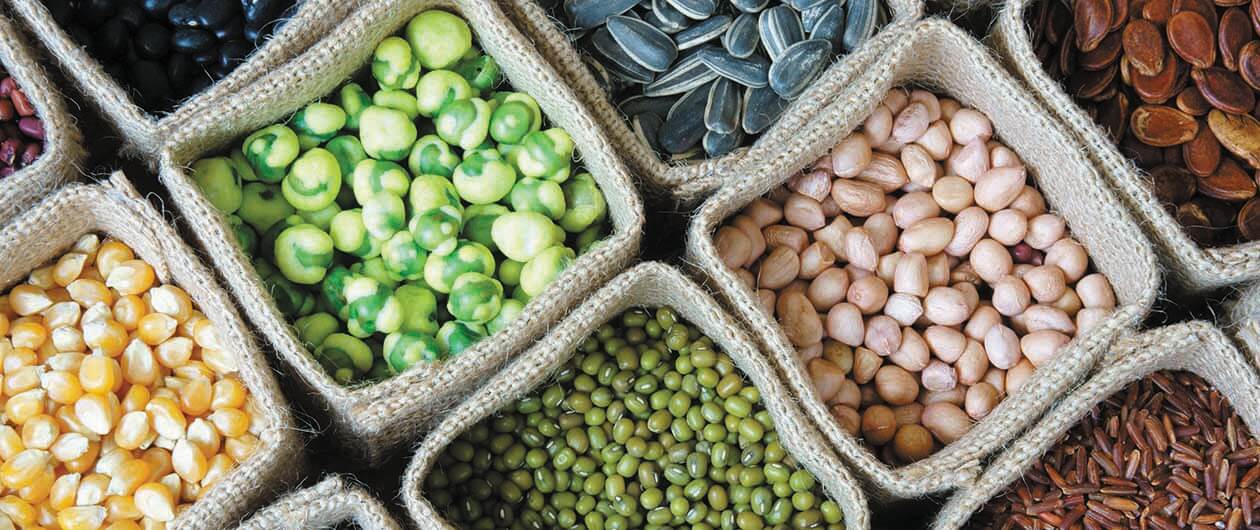 Nutrition and Food Science
Bachelor Degree
B-NUTR
Outline
Learn the science of nutrition and the best way to promote healthy diet behaviours.
Units in first semester 2021 may be delivered online and in alternative formats whilst restrictions in relation to the COVID-19 pandemic are in place.
This offering version is phasing out and no longer taking applications. You may be able to apply for a later version.
Work experience
Undertake multiple field trips and a work placement with an external organisation.
Top 1 %
Curtin is ranked in the top one per cent of universities worldwide.
Academic Ranking of World Universities 2020.
Get the Curtin edge
Access to leadership programs, specialist facilities and industry placements give you a competitive edge in the job market.
Learn the science of nutrition and the best way to promote healthy diet behaviours.
In this course you will not only learn the science behind nutrition, but also how you can improve the nutritional status of populations. You'll also develop high-level communication and teamwork skills.
Your first year is interprofessional and taken with other health sciences students. In your second year you will choose between two streams: Nutrition or Food Science.
Nutrition
In this stream you will develop your understanding of the associations between diet and health outcomes.
You'll explore the social and cultural influences that impact dietary decisions within populations. You'll also conduct a nutrition research project.
Course outcomes from the Nutrition stream meet entry requirements for Curtin's Master of Dietetics course.
Food Science
In this stream you will focus on the nature and chemical composition of foods, ingredient behaviour under different processing conditions, and the application of this knowledge to improve the safety and quality of food.
You'll undertake field trips throughout the course and a work placement with an external organisation.
Double degree options
You can study a Bachelor of Science (Nutrition) with a Bachelor of Science (Health Promotion).
See our handbook for more course information. 
Why study
Classes in this course are kept small to allow close liaison between students and staff, who bring practical and academic experience to their teaching.
In this science-based course you'll also gain high-level communication and teamwork skills.
This course is the only undergraduate course in WA offering a stream in food science, with course outcomes from the Nutrition stream meeting the application requirements for Curtin's Master of Dietetics.
Student profile
View our student profile table to get an indication of the likely peer cohort for new students at Curtin University. This table provides data on students that commenced undergraduate study and passed the census date in the most relevant recent intake period for which data are available. It includes those admitted through all offer rounds and international students studying in Australia.
Professional recognition
Graduates of the Nutrition stream are eligible to apply for membership of the Public Health Association of Australia and apply as an Associate Nutritionist with the Nutrition Society of Australia.
Graduates of the Food Science stream are eligible to apply for membership of the Australian Institute of Food Science and Technology.
Career information
Careers
Dietician
Food scientist
Food technologist
Home economist
Nutritionist
Industries
Community health
Education and research
Food manufacturing
Government lobby groups
Health and food fitness sector
Research and development
What you'll learn
Integrated discipline knowledge and evidence-based approaches to principles and practices within the field of food nutrition and food science.
Utilise sound knowledge and critical thinking to formulate solution to contemporary issues in nutrition and food science.
Apply effective and appropriate strategies to analyse complex nutrition and food science information from a variety of sources.
Effectively communicate ideas and understandings related to nutrition and food science, to technical and non-technical audiences, through written and oral means in ways appropriate to the audience or situation.
Confidently evaluate and use current and emerging technologies that are relevant to the field of nutrition and food science.
Demonstrate initiative and responsibility to deepen and broaden individual and professional learning.
Apply global perspectives to nutrition and food science issues.
Demonstrate cultural competence and ethics in to nutrition and food science practice.
Demonstrate a high level of personal autonomy, accountability and professional practice when interacting with diverse individuals, communities and organisations.
Entry requirements
Curtin requires all applicants to demonstrate proficiency in English. Specific English requirements for this course are outlined in the IELTS table below.
IELTS Academic (International English Language Testing System)
Writing
6.0
Speaking
6.0
Reading
6.0
Listening
6.0
Overall band score
6.5
You may demonstrate English proficiency using the following tests and qualifications.
Cut-off scores
Please note: The cut-off scores below are for 2021 only.
| Qualification | Score |
| --- | --- |
| GCE/STPM/HKALE (A-levels - best of three) | 5 |
| HKDSE | 15 |
| IB | 24 |
| Ontario Gr 12 (best of 6) | 60 |
| ATAR (including WACE/SACE/HCE/VCE) | 70 |
| WAUFP (CPS) | 53 |
| India (CBSE) | 60% |
| India (HSC) | 65% |
| Sri Lanka | 5 |
Australia
Bangladesh
Botswana
Brazil
Brunei
Canada
China
Germany
Hong Kong
India
Indonesia
Iran
Japan
Kenya
Korea
Malaysia
Mauritius
Myanmar
Nepal
Norway
Oman
Other
Pakistan
Philippines
Russia
Saudi Arabia
Singapore
South Africa
Sri Lanka
Taiwan
Tanzania
Thailand
US
United Arab Emirates
United Kingdom
Vietnam
Zambia
Zimbabwe
Please select a country above.
Other requirements and notes for this course
Although first and second year are available for study on a part-time basis, second and third year units cannot be undertaken before the completion of first and second years respectively.
Compulsory field trips are conducted throughout the course.
In addition to the course-specific admission criteria listed above, please read our general admission criteria. Our general admission criteria apply to all courses at Curtin University.
Essential requirements for admission (including fieldwork requirements)
Many of our courses require students to comply with additional essential requirements. Failure to comply with any of the essential requirements may potentially prevent the successful completion of the course and/or achieving professional registration.
Fieldwork requirements during the course
Please refer to the following statements on the fieldwork component of this course:
Advanced standing
At Curtin, we understand that everyone's study journey has been different.
You may have already studied some of the units (subjects) listed in your Curtin course at another educational institution, or you may have work experience that matches the degree requirements.
A successful CRL application exempts you from having to complete certain units within your course and means you could finish your degree in a shorter amount of time.
CRL is also known as recognition of prior learning, advanced standing and credit transfer.
Use the CRL search to find out how much CRL you qualify for, or contact us at:
Email: ci-enquiries@curtin.edu.au
Tel: +61 8 9266 5888
Fees & charges
International student indicative fees
Fee year: 2021
| International onshore – fee paying | Cost |
| --- | --- |
| Indicative essential incidental course fee | $1,756* |
| Offer letter (100 credit) published fee | $18,200* |
| Total indicative course fee | $112,500* |
| Indicative year 1 fee | $36,700* |
The fees shown above apply to international students studying on-campus in Western Australia. The indicative tuition fee is subject to an annual tuition fee increase of up to 5 per cent and may be subject to legislative change.
The indicative first-year fee is calculated on 200 credit points, which is the typical full-time study load per year, however some courses require additional study to be completed, in which case the fee will be higher than that shown.
This fee is a guide only. It may vary depending on the units you choose and does not include incidental fees (such as lab coats or art supplies) or the cost of your textbooks. For information about fees at other locations please contact the relevant campus or partner institution by visiting Curtin International's offshore site.
Help
Help is at hand
See our frequently asked questions or get in touch with us below.
---
Opening hours:

Mon–Fri: 8:00am–5:00pm (UTC+8) excl. public holidays.
The offering information on this website applies only to future students. Current students should refer to faculty handbooks for current or past course information. View courses information disclaimer.

Curtin course code:

B-NUTR

CRICOS code:

003887J

Last updated on:

October 12, 2020
What kind of study are you interested in?