This internet browser is outdated and does not support all features of this site. Please switch or upgrade to a
different browser
to display this site properly.
Units in second semester 2021 may be delivered online and in alternative formats whilst restrictions in relation to the COVID-19 pandemic are in place.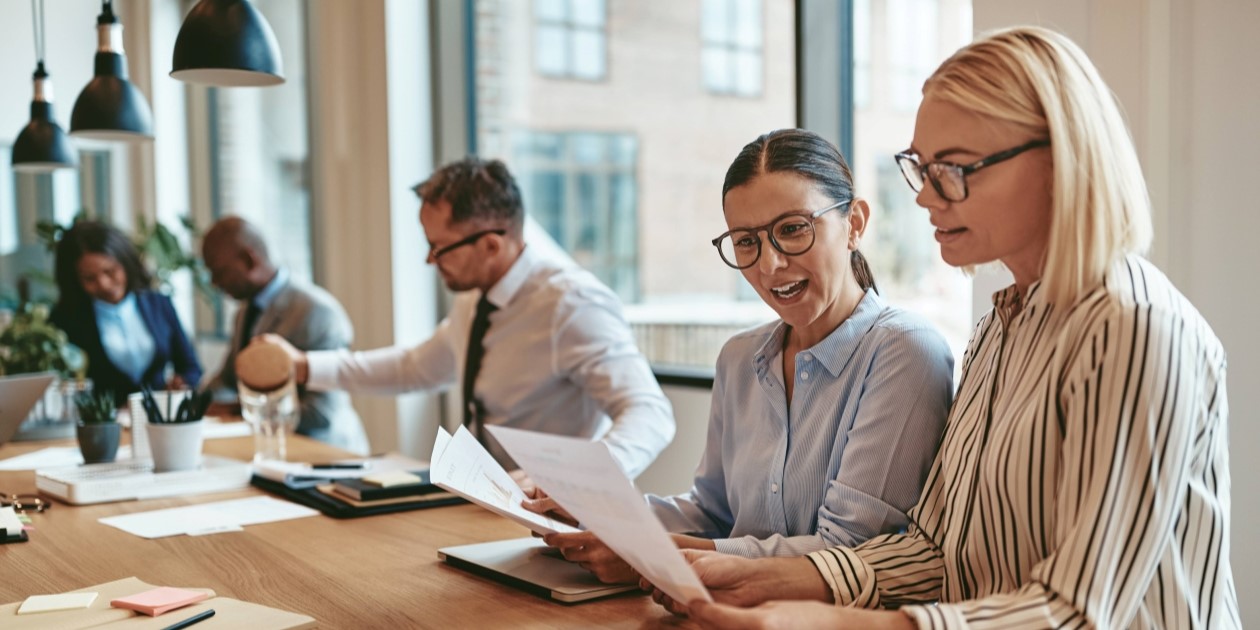 Psychology and Human Resource Management
Bachelor Degree
B-PSYCHRM
Outline
Use your knowledge in psychology to help resolve issues in the workplace, recruit and engage employees and improve individual and team performance.
Units in second semester 2021 may be delivered online and in alternative formats whilst restrictions in relation to the COVID-19 pandemic are in place.
Top 1 %
Curtin is ranked in the top one per cent of universities worldwide.
Academic Ranking of World Universities 2020.
Get the Curtin edge
Access to leadership programs, specialist facilities and industry placements give you a competitive edge in the job market.
Global education
You'll have access to a range of international study opportunities.
This course provides a good basis in the scientific discipline of psychology alongside applications in human resource management professions.
It equips you with highly marketable knowledge and skills that allow you to engage with a broad range of managers, professionals and consultants.
You'll graduate with the necessary skills to work in human resource management, health and community services, employment and training, welfare agencies, and development both in government and private enterprise.
You'll also be prepared to pursue graduate studies in either professional application or research.
To become a registered psychologist after graduating from this degree, you will need to complete a further year of psychology study and then two years of skills-based training.
Related courses:
Student profile
View our student profile table to get an indication of the likely peer cohort for new students at Curtin University. This table provides data on students that commenced undergraduate study and passed the census date in the most relevant recent intake period for which data are available. It includes those admitted through all offer rounds and international students studying in Australia.
Professional recognition
This course is accredited by the Australian Psychology Accreditation Council (APAC). Upon graduating you will be eligible to apply for professional membership to the Australian HR Institute (AHRI). To be eligible for associate membership of the Australian Psychological Society you must complete an additional year of undergraduate psychology study.
Career information
Careers
Clerical officer - local government
Human resources officer
Market researcher
Psychologist
Public relations officer
Recruitment consultant.
Industries
Community health
Education
Government
Marketing and promotions
Public relations
Welfare.
What you'll learn
apply psychological theory to evidence based practice and extend the boundaries of knowledge through research; discriminate between valid discipline knowledge and questionable esoteric theory and practice; select and apply theories, concepts and techniques to describe, understand, analyse and evaluate management issues and problems
apply logical and rational processes to critically analyse problems and generate innovative solutions to psychological questions; think critically and creatively to generate solutions to management problems and apply logical and rational processes to make decisions
access, evaluate and synthesise relevant information and evidence from a range of sources applicable to psychology; access, evaluate and synthesise information from multiple sources to make valid and supported judgments about management issues
communicate effectively with individuals, groups and communities; communicate in ways appropriate to the management discipline for various audiences and contexts
select and effectively use appropriate technologies relevant to psychological research and practice; use and apply technologies, recognising their advantages and limitations when applied to management
demonstrate ability for self-directed learning and reflective practice; take responsibility for their own learning by demonstrating initiative in finding new information and actively participating in varied learning experiences
demonstrate knowledge and understanding of international perspectives in psychology; think globally and consider management issues from a variety of perspectives
demonstrate understanding and respect for human rights and cultural diversity; actively support the value of cultural diversity in improving business and professional practice
independently and collaboratively apply professional skills in an ethical manner; demonstrate leadership, ethical practice and professional integrity when working within a team and independently
Help
Help is at hand
See our frequently asked questions or get in touch with us below.
---
Opening hours:

Mon to Fri: 8.30am – 4.30pm, except Tues: 9.30am – 4.30pm (AWST). Closed public holidays.
The offering information on this website applies only to future students. Current students should refer to faculty handbooks for current or past course information. View courses information disclaimer.

Curtin course code:

B-PSYCHRM

CRICOS code:

080702G

Last updated on:

August 2, 2021
What kind of study are you interested in?