About offering
This major is part of the Bachelor of Advanced Science (Honours), a course designed for high performing students to pursue their interest in Science through a core of research, leadership and entrepreneurship. It provides a flexible and personalised approach to studying Chemistry with students able to explore the field through for-credit immersive research experiences, industry placement and/or interdisciplinary team-based projects. The major culminates in a capstone experience in which students will have the opportunity to pursue Chemistry projects that may be based anywhere from pure research right through to translational (entrepreneurial) science.
This major trains you to become a skilled chemist. It also teaches you problem solving, teamwork and critical analysis skills, which may open the door for many careers within and outside science. You will study theoretical and practical aspects of chemistry, including synthesis, analysis and molecular modelling. Your learning will be largely laboratory-based, in Curtin's Resources and Chemistry Precinct.
You can take units to develop a specialisation in:
Analytical and Forensic Chemistry
You will learn how to use sophisticated scientific instrumentation in combination with chemical knowledge to solve complex, real-world analytical problems.
You will develop effective problem-solving and decision-making skills within the ethical and professional context of analytical and forensic science, as there are often regulatory or legislative requirements for chemical measurements to be taken.
Biological Chemistry
You will study the essential processes of life on the molecular level. You will use complex equipment and procedures to understand the bio-molecular world, explore applications in biosensors and drug design, and monitor what effects new substances like food additives and medicines have on living organisms.
Biological chemists, play a part in diagnosing diseases and investigating potential cures for illnesses such as cancer and HIV/AIDS, through to the design and synthesis of new and improved medicines.
Geochemistry
You will study the chemical make-up of the Earth and other planets. You will focus on the chemical reactions and processes that show how various soils and rocks are created.
Materials Science
Materials scientists examine materials from a unified point of view; they look for connections between the underlying structure of a material, its properties, how processing changes it and what the material can do.
You will study a range of materials, including metals, semiconductors, glasses, ceramics and polymers. You will also learn about analytical instruments and different forms of radiation that materials scientists use to investigate the microstructure of samples.
Students in this course gain a practical laboratory chemistry experience throughout their discipline-based units. Work-based learning is ensured through the requirement to engage in immersive industry and/or research experience.
The Bachelor of Advanced Science (Honours) provides opportunities through second and third year to undertake internal and external internships and immersive work experience, sourced by the student, which can be used for course credit.
Please note: beginning your studies in July may increase the duration of this course beyond four years due to unit availabilities.
Please refer to the handbook for additional course overview information.
How to apply
This major sits within the Bachelor of Advanced Science (Honours) degree. To apply for this major, you will apply for the Bachelor of Advanced Science (Honours). In step 3 of the application process, you will be asked to confirm the major you wish to study.
Applying as an undergraduate student is easy. For information tailored to your situation, visit our easy to follow instructions to get your application started.
Ready to apply?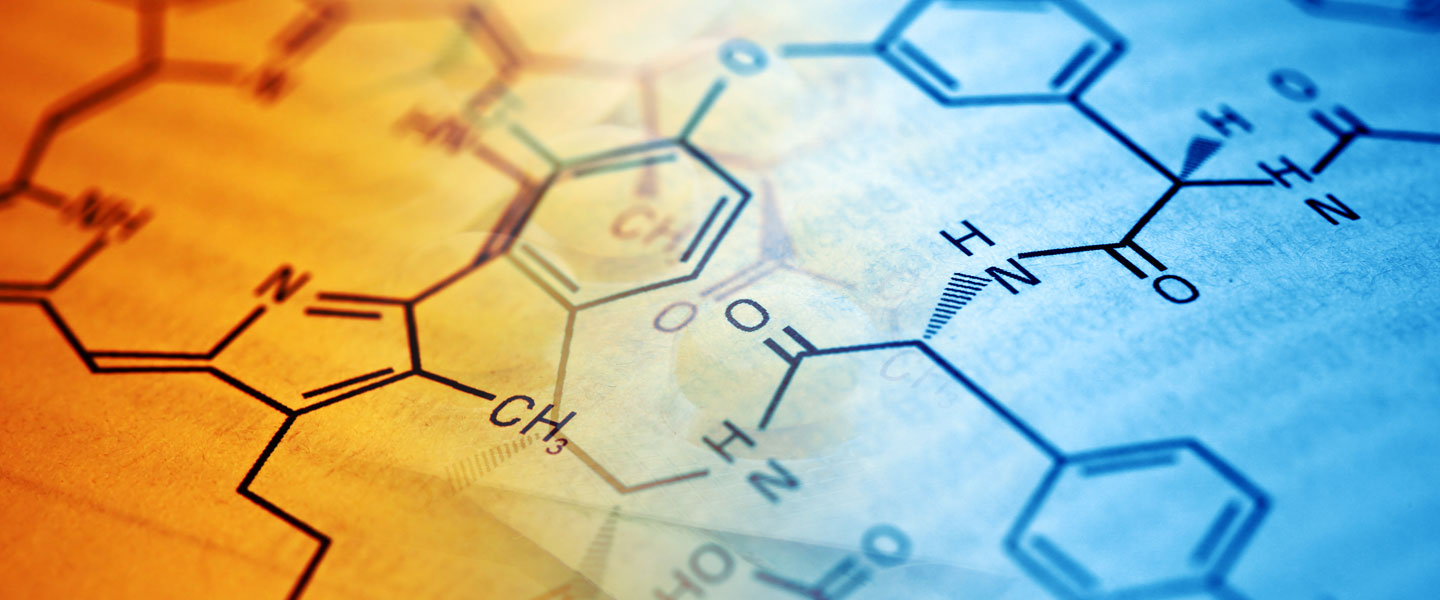 What you'll learn
Demonstrate an advanced knowledge of the nature of science, its methods and processes, and an advanced knowledge of chemical principles and concepts; contribute new knowledge in a range of chemical disciplines.
Critically analyse challenging and multi-faceted problems in chemistry, generate innovative scientific solutions through research using practical and theoretical tools; critically evaluate findings within the current body of disciplinary knowledge.
Access and make judgements on the value of available knowledge using a variety of tools, and incorporate them into the planning, conduct and communication of their own work.
Communicate approaches and solutions, ideas and findings to an audience of chemical professionals through written word and by oral presentation.
Use established and emerging technologies within the context of the chemical professions and apply them to address complex research questions.
Demonstrate intellectual independence and engage in self-driven continuous discipline and professional education and training in the chemical sciences.
Participate in the generation and application of science in addressing global problems while recognising the international and cultural issues in chemistry, understand compliance with international ethical and professional standards.
Work collaboratively and respectfully with scientists from a range of cultural backgrounds and understand the importance of cultural diversity and individual human rights that impact research in the chemical sciences or the broader profession.
Be able to work as an independent chemical scientist and collaboratively within teams either as a professional leader or collaborator using effective problem solving and decision making skills within the professional context of the chemical sciences.
Why study Chemistry Major (BAdvSci) (Honours)
The majors in Curtin's Advanced Science (Honours) are unique in Western Australia in their combination of discipline focus, capacity to specialise within that discipline or pursue other interests, and research and work experience within the course. You will have a distinctive set of skills and experience that lay the foundation for a career as a scientist able to work across the range of 'science' job: from pure research to translational and entrepreneurial science.
Chemistry has an excellent reputation for high-quality teaching and research. You will study chemistry in the same building as up to 300 practising chemists maximising your exposure to industry, potential employers, and real-world applications of chemistry. The Chemistry and Resources Precinct on the Bentley Campus, supported by the Chemistry Centre (WA) and BHP Billiton, has an outstanding learning environment and exceptional facilities.
How this course will make you industry ready
You will have the opportunity to undertake research projects with industry at the Resources and Chemistry Precinct, which accommodates organisations such as ChemCentre – the foremost commercial chemical analysis organisation in Western Australia.
Student profile
View our student profile table to get an indication of the likely peer cohort for new students at Curtin University. This table provides data on students that commenced undergraduate study and passed the census date in the most relevant recent intake period for which data are available. It includes those admitted through all offer rounds and international students studying in Australia.
Professional recognition
Graduates from this course may be eligible for membership of the Royal Australian Chemical Institute.
Career information
Synthetic Chemist
Medicinal Chemist
Computational Chemist
Environmental Scientist
Forensic Scientist
Geochemist
Roles may be in research and development, technical services and education or quality control in a wide range of fields, including:
chemical manufacturing
petrochemical engineering and mining companies
environmental agencies
universities
forensic laboratories
hospitals
toxicology laboratories
Analytical Chemist
Materials Scientist
Admission criteria for Australian and New Zealand students
Curtin requires all applicants to demonstrate proficiency in English. Specific English requirements for this course are as outlined in the IELTS table below. Additional information on how you can meet the English requirement can be found on the English proficiency page.
IELTS Academic (International English Language Testing System)
Writing
7.0
Speaking
7.0
Reading
7.0
Listening
7.0
Overall band score
7.0
What kind of applicant are you?
Applicants with recent secondary education
(within the past two years)
Completed your secondary education in Australia within the past two years? Learn how you can apply to Curtin.
Applicants with higher education study
Undertaken higher education study before? Find out how you can apply for a Curtin course and what credit you may be eligible for.
Applicants with vocational education and training (VET) study
Have you studied a VET course? Find out how you can get into Curtin using these qualifications.
Applicants with work and life experience
Spent time in the workforce, completed a pathway program or finished secondary education more than two years ago? See how you can apply to study at Curtin
Cut-off scores
Please note: The cut-off scores below are for 2018 only.
| Qualification | Score |
| --- | --- |
| GCE/STPM/HKALE (A-levels - best of three) | 14 |
| HKDSE | 25 |
| IB | 37 |
| Ontario Gr 12 (best of 6) | 90 |
| ATAR (including WACE/SACE/HCE/VCE) | 95 |
| WAUFP (CPS) | 75 |
| India (CBSE) | 90% |
| India (HSC) | 94% |
| Sri Lanka | 14 |
Minimum academic entry requirements
Australia
Bangladesh
Botswana
Brazil
Brunei
Canada
China
Germany
Hong Kong
India
Indonesia
Iran
Japan
Kenya
Korea
Malaysia
Mauritius
Myanmar
Nepal
Norway
Oman
Other
Pakistan
Philippines
Russia
Saudi Arabia
Singapore
South Africa
Sri Lanka
Taiwan
Tanzania
Thailand
US
United Arab Emirates
United Kingdom
Vietnam
Zambia
Zimbabwe
Please select a country above.
This course is designed for high performing science students. As such, students are expected to maintain a minimum academic standard. If that standard is not reached, students will be recommended to transition to the Bachelor of Science (Chemistry).
Other requirements and notes for this course
In addition to the course-specific admission criteria listed above, please read our general admission criteria. Our general admission criteria apply to all courses at Curtin University.
Advanced standing / credit transfer / recognition of prior learning
At Curtin, we understand that everyone's study journey has been different.
You may have already studied some of the units (subjects) listed in your Curtin course, or you may have work experience that matches the degree requirements.
If this applies to you, you can apply for credit for recognised learning (CRL), which means your previous study is recognised and matched against a similar unit in your intended Curtin course.
A successful CRL application exempts you from having to complete certain units within your course and means you could finish your degree in a shorter amount of time.
CRL is also known as recognition of prior learning, advanced standing and credit transfer.
Use the CRL search to find out how much CRL you qualify for, or contact us at:
Email: crl@curtin.edu.au
Tel: 1300 222 888
At Curtin, we understand that everyone's study journey has been different.
You may have already studied some of the units (subjects) listed in your Curtin course at another educational institution, or you may have work experience that matches the degree requirements.
A successful CRL application exempts you from having to complete certain units within your course and means you could finish your degree in a shorter amount of time.
CRL is also known as recognition of prior learning, advanced standing and credit transfer.
Use the CRL search to find out how much CRL you qualify for, or contact us at:
Email: ci-enquiries@curtin.edu.au
Tel: 1300 222 888
Fees and charges
Australian and New Zealand student indicative fees for 2019
Please note the indicative fees shown below are for the Bachelor of Advanced Science (Honours) degree.
| Student type | Cost |
| --- | --- |
Fees are indicative first year only and are subject to passage of legislation.
*The indicative first-year fee is calculated on 800 credit points, which is the typical full-time study load per year, however some courses require additional study to be completed, in which case the fee will be higher than that shown.
This fee is a guide only. It may vary depending on the units you choose and does not include incidental fees (such as lab coats or art supplies) or the cost of your textbooks – visit other fees and charges for more information. For more information on fees and to determine your eligibility for HECS-HELP or FEE-HELP, please visit fee basics or the Study Assist website
If you're not an Australian citizen, permanent resident or New Zealand citizen, please see information for international students.
International student fees for 2019
International onshore – fee paying
Offer letter (100 credit) published fee
$15,900*
Indicative year 1 fee
$31,900*
Indicative essential incidental course fee
N/A
The fees shown above apply to international students studying on-campus in Western Australia. The tuition fee is subject to an annual tuition fee increase of up to 5 per cent per annum. For information about fees at other locations please visit Curtin International's offshore site.
How to apply
Please review information on how to apply for the campus of your choice:
Please note that each campus has different application deadlines. Please view our application deadlines page for further information.
Apply now
Next steps
This major/stream is part of a larger course. Please view the About offering tab for more information, including how to apply.
The offering information on this website applies only to future students. Current students should refer to faculty handbooks for current or past course information. View courses information disclaimer.

Curtin course code:

MJRH-ADCHE

This offering was last updated on:

January 15, 2019