About offering
The need to sustain Australia's marine environment is more important than ever as we face an uncertain future driven by climate change, increasing resource extraction and coastal development. A strong scientific understanding of the complexities of these sensitive ecosystems is developed alongside the skills to apply relevant practical and technological tools toward their sustainable management.
In this major you will study Marine Science with an emphasis on marine biology, oceanographic sciences and resource management. Fields of study include biology, sustainable aquaculture, environmental impact assessment, marine taxonomy/biodiversity, marine ecology, geomorphology and the physical environment of the coastal zone. The curriculum focuses on Australian marine ecosystems, however, international case studies are incorporated. This degree is an opportunity to meet the need for increased research into coastal environment while managing the sustainability of the current and future anthropogenic activities within marine and coastal systems.
This major is part of the Bachelor of Advanced Science (Honours), a course designed for high performing students to pursue their interest in Science through a core of research, leadership and entrepreneurship. It provides a flexible and personalised approach to studying Marine Science with students able to explore the field through for-credit immersive research experiences, industry placement and/or interdisciplinary team-based projects. The major culminates in a capstone experience in which students will have the opportunity to pursue Marine Science projects that may be based anywhere from pure research right through to translational (entrepreneurial) science.
The Bachelor of Advanced Science (Honours) provides opportunities through second and third year to undertake internal and external internships and immersive work experience, sourced by the student, which can be used for course credit.
Students in this course gain a practical experience through a range of field-based experiences in marine environments. Work-based learning is ensured through the requirement to engage in immersive industry and/or research experience.
Student experience
The Curtin Coastal and Marine Science course has been designed with industry input to deliver a learning experience focused on developing scientific and marine research skills. The course is delivered by staff actively researching a variety of fields including fish ecology, coral reef ecology, marine pollution, coastal geomorphology, sustainable fisheries and aquaculture. The result is a dynamic and engaging learning environment in which teaching is informed by current research. Our students are challenged to think as marine scientists, developing their initiative and intellectual curiosity to help understand and protect the marine environment.
Please note: beginning your studies in July may increase the duration of this course beyond four years due to unit availabilities.
Please refer to the handbook for additional course overview information.
How to apply
This major sits within the Bachelor of Advanced Science (Honours) degree. To apply for this major, you will apply for the Bachelor of Advanced Science (Honours). In step 3 of the application process, you will be asked to confirm the major you wish to study.
Applying as an undergraduate student is easy. For information tailored to your situation, visit our easy to follow instructions to get your application started.
Ready to apply?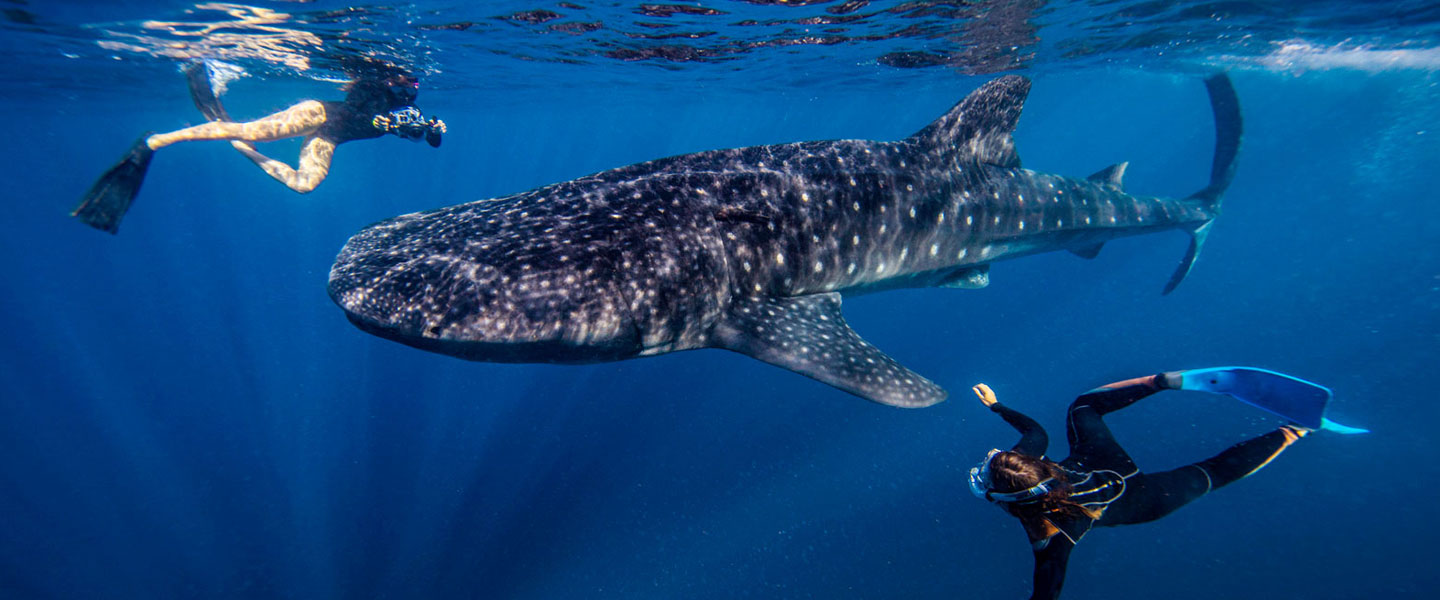 What you'll learn
Demonstrate an advanced knowledge of the nature of science, its methods and processes, and an advanced knowledge in coastal and marine science enabling the ability to contribute new knowledge to the field.
Critically analyse challenging and multi-faceted problems in marine science, address them by applying practical and theoretical tools; critically evaluate findings within the current body of disciplinary knowledge.
Access and make judgements on the value of available knowledge using a variety of tools, and incorporate them into the planning, conduct and communication of their own work.
Communicate approaches and solutions, ideas and findings to informed professional scientific and industry audiences.
Use established and emerging technologies related to marine science and apply them within the context of the profession.
Engage in self-driven continuous discipline and professional education and training in marine science.
Participate in the generation and application of science in addressing global problems; demonstrate compliance with international ethical and professional standards.
Work collaboratively and respectfully with scientists from a range of cultural backgrounds and understand the cultural issues that impact research in marine science or the broader profession.
Be able to work as an independent marine scientist and collaboratively within teams either as a professional leader or collaborator using effective problem solving and decision making skills within the professional context of marine science.
Why study Coastal and Marine Major (BAdvSci) (Honours)
Undertake extensive fieldwork including a final year 7 day project -based field trip to WA's northwest.
Network with researchers active in a wide range of marine science specialities including geomorphology, marine ecology, ecotoxicology and aquaculture.
Graduates from this major are sought in numerous industries and organisations due to their specialist science training, critical thinking skills and problem solving abilities.
The majors in Curtin's Advanced Science (Honours) are unique in Western Australia in their combination of discipline focus, capacity to specialise within that discipline or pursue other interests, and research and work experience within the course. You will have a distinctive set of skills and experience that lay the foundation for a career as a scientist able to work across the range of 'science' job: from pure research to translational and entrepreneurial science.
Student profile
View our student profile table to get an indication of the likely peer cohort for new students at Curtin University. This table provides data on students that commenced undergraduate study and passed the census date in the most relevant recent intake period for which data are available. It includes those admitted through all offer rounds and international students studying in Australia.
Professional recognition
Graduates from this major will be eligible to apply for membership of the Australian Marine Science Association, the Society of Environmental Toxicology and Chemistry, and the Environment Institute of Australia and New Zealand.
Career information
Graduates will be ideally placed to pursue a career in Marine Science research and be equipped with skills aligned to the needs of a number of government agencies:
Department of Fisheries
Department of Environment and Conservation
Office of the Environmental Protection Authority
Department of Transport
Water Corporation.
The course will also prepare students for employment as Environmental Officers in Regional Development Commissions and local governments, particularly those confronted with coastal management issues associated with meeting their development needs.
Graduates will be suited to employment within the private sector, including companies involved with:
coastal and marine resource extraction
environmental consultancies
coastal tourism enterprises
commercial and recreational fishing industries.
Admission criteria for Australian and New Zealand students
Curtin requires all applicants to demonstrate proficiency in English. Specific English requirements for this course are as outlined in the IELTS table below. Additional information on how you can meet the English requirement can be found on the English proficiency page.
IELTS Academic (International English Language Testing System)
Writing
7.0
Speaking
7.0
Reading
7.0
Listening
7.0
Overall band score
7.0
What kind of applicant are you?
Applicants with recent secondary education
Completed your secondary education in Australia within the past two years? Learn how you can apply to Curtin.
Applicants with work and life experience
See how to apply if you've completed a pathway program, finished secondary education more than two years ago or spent time in the workforce.
Applicants with vocational education and training (VET) study
Learn how you can gain entry with a TAFE or other vocational education training (VET) qualification.
Applicants with higher education study
Find out how to apply and what credit you may be eligible for if you have previous higher education study.
Cut-off scores
| Qualification | Score |
| --- | --- |
| GCE/STPM/HKALE (A-levels - best of three) | 14 |
| HKDSE | 25 |
| IB | 37 |
| Ontario Gr 12 (best of 6) | 90 |
| ATAR (including WACE/SACE/HCE/VCE) | 95 |
| WAUFP (CPS) | 75 |
| India (CBSE) | 90% |
| India (HSC) | 94% |
| Sri Lanka | 14 |
Minimum academic entry requirements
Australia
Bangladesh
Botswana
Brazil
Brunei
Canada
China
Germany
Hong Kong
India
Indonesia
Iran
Japan
Kenya
Korea
Malaysia
Mauritius
Myanmar
Nepal
Norway
Oman
Other
Pakistan
Philippines
Russia
Saudi Arabia
Singapore
South Africa
Sri Lanka
Taiwan
Tanzania
Thailand
US
United Arab Emirates
United Kingdom
Vietnam
Zambia
Zimbabwe
Please select a country above.
This course is designed for high performing science students. As such students are expected to maintain a minimum academic standard. If that standard is not reached students will be recommended to transition to the Bachelor of Science (Coastal and Marine Science).
Other requirements and notes for this course
In addition to the course-specific admission criteria listed above, please read our general admission criteria. Our general admission criteria apply to all courses at Curtin University.
Advanced standing / credit transfer / recognition of prior learning
At Curtin, we understand that everyone's study journey has been different.
You may have already studied some of the units (subjects) listed in your Curtin course, or you may have work experience that matches the degree requirements.
If this applies to you, you can apply for credit for recognised learning (CRL), which means your previous study is recognised and matched against a similar unit in your intended Curtin course.
A successful CRL application exempts you from having to complete certain units within your course and means you could finish your degree in a shorter amount of time.
CRL is also known as recognition of prior learning, advanced standing and credit transfer.
Use the CRL search to find out how much CRL you qualify for, or contact us at:
Email: crl@curtin.edu.au
Tel: 1300 222 888
At Curtin, we understand that everyone's study journey has been different.
You may have already studied some of the units (subjects) listed in your Curtin course at another educational institution, or you may have work experience that matches the degree requirements.
A successful CRL application exempts you from having to complete certain units within your course and means you could finish your degree in a shorter amount of time.
CRL is also known as recognition of prior learning, advanced standing and credit transfer.
Use the CRL search to find out how much CRL you qualify for, or contact us at:
Email: ci-enquiries@curtin.edu.au
Tel: 1300 222 888
How to apply
Please review information on how to apply for the campus of your choice:
Apply now
Next steps
This major/stream is part of a larger course. Please view the About offering tab for more information, including how to apply.
The offering information on this website applies only to future students. Current students should refer to faculty handbooks for current or past course information. View courses information disclaimer.

Curtin course code:

MJRH-ADCMS

This offering was last updated on:

15/11/2019