About offering
Computer scientists, software engineers, programmers and other computing professionals are experts on how technology works and how computing can address even the most complicated and intricate problems.
This major can provide you with the skills and knowledge you need for a successful career in the rapidly evolving information and communications technology industry.
In your first year, you will develop your programming skills and study the fundamental theoretical knowledge of computing. Topics covered will include C++, Java, Linux and object oriented programming.
Students undertake a capstone project in both semesters of their final year. This project is a real-world project for real clients and may involve workplace placement with an industry partner. Recent projects involve an application to track sky dives, applications to assist WA primary school teachers with class management and a method to improve data access for researchers linked to the Murchison Widefield Array.
In your second year, you can specialise in one of the following streams:
Computer Science
In this stream you will develop an in-depth knowledge of software design and algorithm analysis, as well as artificial intelligence, computer communications, databases and graphics. Your study will focus on the knowledge required to build operating systems and design new programming languages. As computer science theory and applications are mathematically based, there is a strong emphasis on mathematics.
Cyber Security
This stream focuses on the key concepts and challenges in data and resource protection and computer software security. You will examine the high level (cryptography theory, data access policy development and security program management) and low level (computer forensics, network intrusion detection and incident handling) practical aspects of computer security.
You will develop skills in identifying appropriate applications for specific scenarios, with an understanding of cultural and ethical issues related to protecting individual rights.
Information Technology
In this stream you will learn the technological and applied aspects of computing, with less emphasis on theory. You will study system programming, software design and engineering, networking (including the internet and the web), artificial intelligence for decision support, and graphics.
Software Engineering
This stream aims to produce graduates who are well versed in the principles of design, measurement and analysis applied in the context of the development of software-based systems.
You will receive a strong foundation in computer science, with further emphasis on software requirements gathering, design, implementation and testing. You will also focus on communication skills, professional responsibility, ethics, interpersonal relationships, teamwork and time management. In your final year, you will undertake an industry-based project.
2018 intake for Bentley campus
Semester 1 (February)
Semester 2 (July)
2018 intake for Curtin Dubai (Information Technology stream only)
Trimester 1 (January)
Semester 2A (September)
Please refer to the handbook for additional course overview information.
How to apply
This major sits within the Bachelor of Science degree. To apply for this major, you will apply for the Bachelor of Science. In step 3 of the application process, you will be asked to confirm the major you wish to study.
Applying as an undergraduate student is easy. For information tailored to your situation, visit our easy to follow instructions to get your application started.
Ready to apply?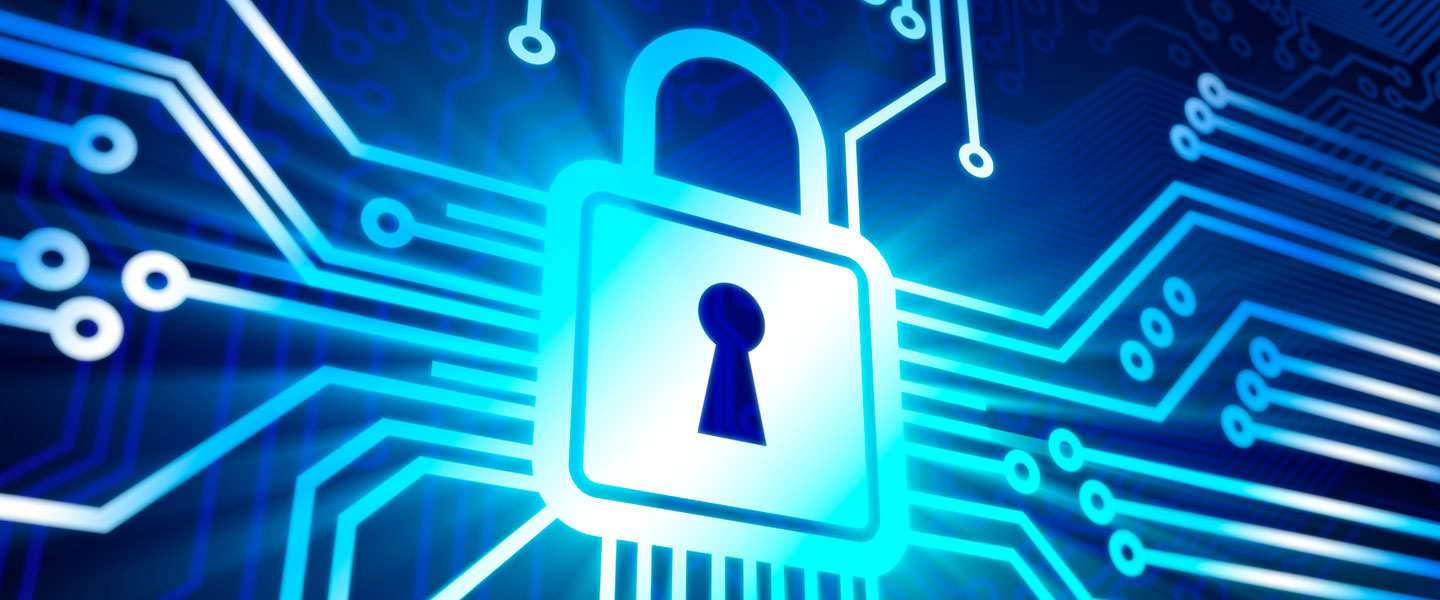 What you'll learn
apply the theoretical foundations of computing to new application areas, with the ability to place new technological developments in an historical context for a changing and evolving society
evaluate standard algorithms, techniques, and software technologies in a manner that is appropriate for a given problem and think critically and creatively to generate innovative and optimum theoretical and practical solutions
identify, evaluate and synthesise information from a range of computing sources to optimise the process of software design and implementation
document software development activities and artefacts and communicate them in written and oral form to both technical and non-technical audiences, and communicate effectively in ways appropriate to the audience and purpose
effectively use new and existing technologies, recognising their advantages and limitations
sustain intellectual curiosity by updating their knowledge, engage in continuous training and research, and take control of their own learning and development
recognise and apply IEEE (Institute of Electrical and Electronics Engineers)/ACM (Association for Computing Machinery)/ACS (Australian Computer Society) standards and best practices in process software design and development
contribute to society using technology in an ethical, legal, and socially responsible manner
demonstrate initiative, leadership and ethical practice when working independently and collaboratively
Why study Computing Major (BSc Science)
Common first year for all BSc (Computing) students gives greater flexibility and choice.
Successful mentoring program for first year students increases pass rates.
Excellent pathways into industry or research after graduation.
Student profile
View our student profile table to get an indication of the likely peer cohort for new students at Curtin University. This table provides data on students that commenced undergraduate study and passed the census date in the most relevant recent intake period for which data are available. It includes those admitted through all offer rounds and international students studying in Australia.
Professional recognition
Graduates are eligible to apply for Professional Level accreditation of the Australian Computer Society. The Cyber Security specialisation meets the Institute of Electrical and Electronic Engineers, the Association for Computer Machinery and the Australian Computer Society standards related to data encryption, computer security protection and management.
Career information
Games Developer
Information Technology Administrator
Analyst (Information Technology)
Programmer (Information Technology)
Information Technology Support Technician
Admission criteria for Australian and New Zealand students
Curtin requires all applicants to demonstrate proficiency in English. Specific English requirements for this course are as outlined in the IELTS table below. Additional information on how you can meet the English requirement can be found on the English proficiency page.
IELTS Academic (International English Language Testing System)
Writing
6.0
Speaking
6.0
Reading
6.0
Listening
6.0
Overall band score
6.0
What kind of applicant are you?
Applicants with recent secondary education
(within the past two years)
Completed your secondary education in Australia within the past two years? Learn how you can apply to Curtin.
Applicants with higher education study
Undertaken higher education study before? Find out how you can apply for a Curtin course and what credit you may be eligible for.
Applicants with vocational education and training (VET) study
Have you studied a VET course? Find out how you can get into Curtin using these qualifications.
Applicants with work and life experience
Spent time in the workforce, completed a pathway program or finished secondary education more than two years ago? See how you can apply to study at Curtin
Cut-off scores
Please note: The cut-off scores below are for 2018 only.
| Qualification | Score |
| --- | --- |
| GCE/STPM/HKALE (A-levels - best of three) | 5 |
| HKDSE | 15 |
| IB | 24 |
| Ontario Gr 12 (best of 6) | 60 |
| ATAR (including WACE/SACE/HCE/VCE) | 70 |
| WAUFP (CPS) | 53 |
| India (CBSE) | 60% |
| India (HSC) | 65% |
| Sri Lanka | 5 |
Minimum academic entry requirements
Australia
Bangladesh
Botswana
Brazil
Brunei
Canada
China
Germany
Hong Kong
India
Indonesia
Iran
Japan
Kenya
Korea
Malaysia
Mauritius
Myanmar
Nepal
Norway
Oman
Other
Pakistan
Philippines
Russia
Saudi Arabia
Singapore
South Africa
Sri Lanka
Taiwan
Tanzania
Thailand
US
United Arab Emirates
United Kingdom
Vietnam
Zambia
Zimbabwe
Please select a country above.
Essential course prerequisites
Mathematics. Calculus is desirable.
Other requirements and notes for this course
In addition to the course-specific admission criteria listed above, please read our general admission criteria. Our general admission criteria apply to all courses at Curtin University.
Advanced standing / credit transfer / recognition of prior learning
At Curtin, we understand that everyone's study journey has been different.
You may have already studied some of the units (subjects) listed in your Curtin course, or you may have work experience that matches the degree requirements.
If this applies to you, you can apply for credit for recognised learning (CRL), which means your previous study is recognised and matched against a similar unit in your intended Curtin course.
A successful CRL application exempts you from having to complete certain units within your course and means you could finish your degree in a shorter amount of time.
CRL is also known as recognition of prior learning, advanced standing and credit transfer.
Use the CRL search to find out how much CRL you qualify for, or contact us at:
Email: crl@curtin.edu.au
Tel: 1300 222 888
At Curtin, we understand that everyone's study journey has been different.
You may have already studied some of the units (subjects) listed in your Curtin course at another educational institution, or you may have work experience that matches the degree requirements.
A successful CRL application exempts you from having to complete certain units within your course and means you could finish your degree in a shorter amount of time.
CRL is also known as recognition of prior learning, advanced standing and credit transfer.
Use the CRL search to find out how much CRL you qualify for, or contact us at:
Email: ci-enquiries@curtin.edu.au
Tel: 1300 222 888
Fees and charges
Australian and New Zealand student indicative fees for 2019
Please note the indicative fees shown below are for the Bachelor of Science (Science) degree.
| Student type | Cost |
| --- | --- |
Fees are indicative first year only and are subject to passage of legislation.
*The indicative first-year fee is calculated on 600 credit points, which is the typical full-time study load per year, however some courses require additional study to be completed, in which case the fee will be higher than that shown.
This fee is a guide only. It may vary depending on the units you choose and does not include incidental fees (such as lab coats or art supplies) or the cost of your textbooks – visit other fees and charges for more information. For more information on fees and to determine your eligibility for HECS-HELP or FEE-HELP, please visit fee basics or the Study Assist website
If you're not an Australian citizen, permanent resident or New Zealand citizen, please see information for international students.
International student fees for 2019
International onshore – fee paying
Offer letter (100 credit) published fee
$15,400*
Indicative year 1 fee
$30,800*
Indicative essential incidental course fee
N/A
The fees shown above apply to international students studying on-campus in Western Australia. The tuition fee is subject to an annual tuition fee increase of up to 5 per cent per annum. For information about fees at other locations please visit Curtin International's offshore site.
How to apply
Please review information on how to apply for the campus of your choice:
Please note that each campus has different application deadlines. Please view our application deadlines page for further information.
Apply now
Next steps
This major/stream is part of a larger course. Please view the About offering tab for more information, including how to apply.
The offering information on this website applies only to future students. Current students should refer to faculty handbooks for current or past course information. View courses information disclaimer.

Curtin course code:

MJRU-COMPU

This offering was last updated on:

January 15, 2019