This internet browser is outdated and does not support all features of this site. Please switch or upgrade to a
different browser
to display this site properly.
Units in second semester 2020 may be delivered online and in alternative formats whilst restrictions in relation to the COVID-19 pandemic are in place.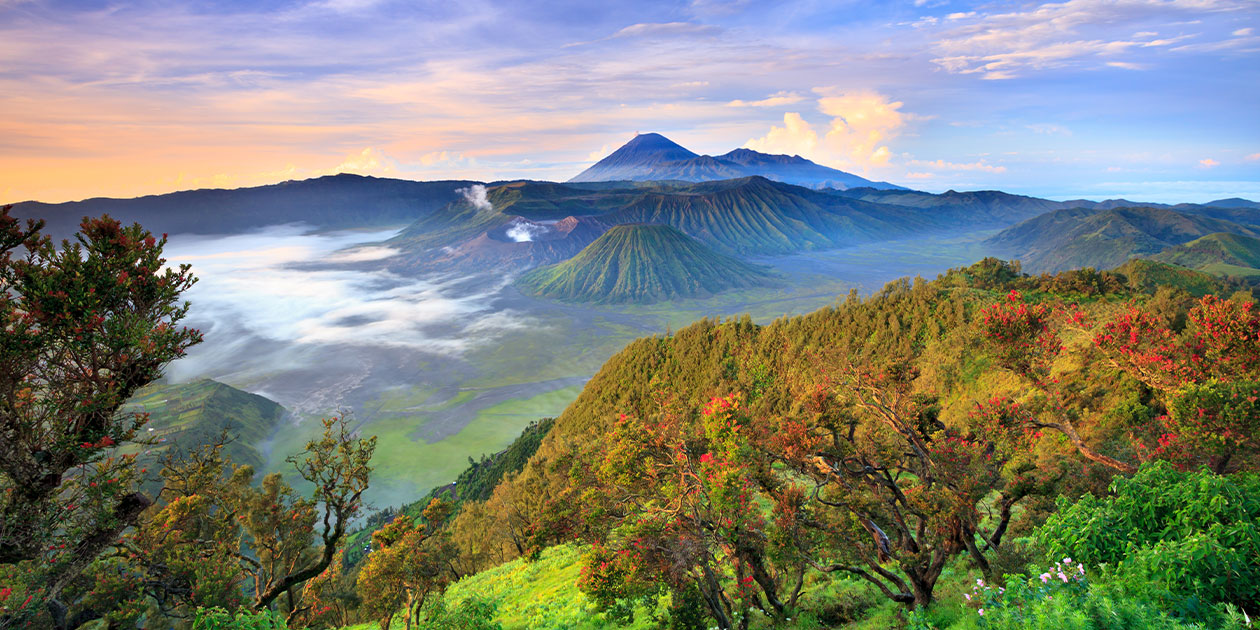 Earth Sciences (Advanced)
Undergraduate Major
MJRH-ADESC
Major

Earth Sciences Major (BAdvSci) (Honours)

Admission criteria

Guaranteed ATAR 95
800
Outline
The Earth Sciences major (BAdvSci) (Honours) provides a flexible and personalised approach to studying earth sciences with students able to explore the field through opportunities for immersive research experiences, industry placement and team-based projects.
Top 1 %
Curtin is ranked in the top one per cent of universities worldwide.
Academic Ranking of World Universities 2020.
Get the Curtin edge
Access to leadership programs, specialist facilities and industry placements give you a competitive edge in the job market.
Global education
You'll have access to a range of international study opportunities.
Earth scientists are essential to the safe management of the environment and to the discovery and sustainable extraction of mineral and energy resources.
Earth scientists use sophisticated instruments to determine the properties of Earth and planetary materials, and to help understand the evolution of the Earth and the controls and direction of its climate and biosphere.
This is a Bachelor of Advanced Science (Honours) course, designed for high-performing students to pursue their interest in science through a core of research, leadership and entrepreneurship.
It provides a body of knowledge in Earth sciences and the skill sets for careers in a range of industries involved with Earth materials and planetary systems. These skills are gained in Curtin's Earth sciences research groups and laboratories that are among the most highly ranked and best-equipped in Australia.
The course provides a flexible and personalised approach to learning. You'll be able to explore the field of Earth sciences through opportunities for immersive research experiences, industry placement and team-based projects.
Your studies will culminate in a capstone experience in which you'll have the opportunity to pursue Earth and planetary science projects ranging from pure research through to translational (entrepreneurial) science.
See our handbook for more course information. 
Why study
This course provides the knowledge and skill sets for a range of careers in the resources and environmental industries involved with earth materials. Earth scientists are essential to these industries, using sophisticated instruments for materials analysis.
How this course will make you industry ready
You'll explore the field through opportunities for immersive research experiences, industry placement and team-based projects, and undertake a capstone experience with the opportunity to pursue an earth and planetary science research project.
Student profile
View our student profile table to get an indication of the likely peer cohort for new students at Curtin University. This table provides data on students that commenced undergraduate study and passed the census date in the most relevant recent intake period for which data are available. It includes those admitted through all offer rounds and international students studying in Australia.
Career information
Careers
Environmental geoscientist
Geochemist
Geologist
Geotechnical engineer
Hydrogeologist
Industries
Environmental consultancy
Climate science
Geotechnical services
Mineral exploration and mining
Petroleum exploration
Research and development
What you'll learn
demonstrate an advanced knowledge of the nature of science, its methods and processes, and apply advanced scientific principles and concepts to contribute new knowledge in Earth Science
analyse challenging and multi-faceted problems in Earth Science using practical and theoretical methods to find solutions that integrate new and established knowledge
access and make judgements on the value and reliability of existing Earth Science data, and use them to plan, conduct and communicate their own research
communicate approaches, ideas, findings and solutions concisely and coherently to professional audiences
employ appropriate technologies to address complex research questions in Earth Science, recognising their strengths and limitations
demonstrate intellectual independence and take advantage of continuing education and professional training opportunities in Earth Science
consider Earth Science problems from a global perspective and demonstrate compliance with international ethical and professional standards
work collaboratively and respectfully with colleagues from a range of backgrounds and recognise the cultural issues that impact research in Earth Science
work independently and in teams as a research leader or collaborator, managing time and other resources efficiently and effectively
Help is at hand
See our frequently asked questions or get in touch with us below.
Opening hours: Mon–Fri: 8:00am–5:00pm (UTC+8) excl. public holidays.
Call us: +61 8 9266 5888
The offering information on this website applies only to future students. Current students should refer to faculty handbooks for current or past course information. View courses information disclaimer.

Curtin course code:

MJRH-ADESC

Last updated on:

August 6, 2020
What kind of study are you interested in?