This internet browser is outdated and does not support all features of this site. Please switch or upgrade to a
different browser
to display this site properly.
If COVID-19 restrictions apply, we may need to make changes to units and/or delivery modes.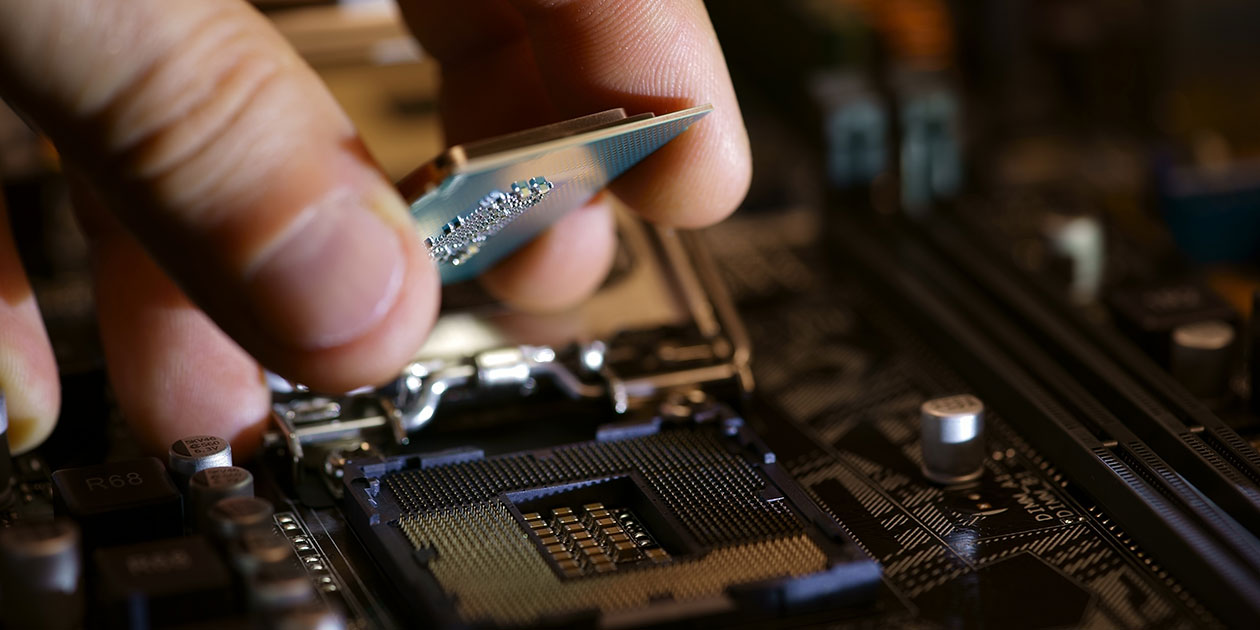 Electrical and Electronic Engineering
Undergraduate Major
MJRH-ELELE
Major

Electrical and Electronic Engineering Major (BEng Hons)

Admission criteria

Guaranteed ATAR 80
600
Outline
Gain a thorough understanding of the fundamentals of electrical and electronic engineering before focusing on the stream that interests you.
If COVID-19 restrictions apply, we may need to make changes to units and/or delivery modes.
Qualify sooner
Start working as a professional engineering graduate in just four years.
Professional recognition
Graduates fulfil the stage one competencies required by Engineers Australia for a professional engineer.
Top 1 %
Curtin is ranked in the top one per cent of universities worldwide.
Academic Ranking of World Universities 2021.
Rapid advances in electronic communication, the 'internet of things', and renewable and sustainable energy offer abundant career opportunities in electrical and electronic engineering.
You'll gain a thorough understanding of the concepts that underpin electrical and electronic engineering, before choosing one of the specialisations below.
In your final year you'll undertake a major research or design project and complete 12 weeks of professional practice.
Power Systems
With fossil fuels being a finite resource, it is vital that we harness alternative sources of electrical energy, such as solar and wind.
This stream will help you address the challenges in the generation, transmission and distribution of electricity. It covers topics such as smart grids, distribution systems and the integration of renewable energy.
Electronics and Communications
Society has an increasing demand for intelligent transportation systems, mobile broadband access, remote operations and tactile internet – the next evolution of the internet of things.
This stream will help you address challenges facing telecommunication systems, to enable fast and reliable communication anywhere and anytime.
Embedded Systems
Our world is increasingly characterised by intelligent devices that contain embedded systems. These systems enable a computer to control another computer, monitor it or provide it with sophisticated functionality.
In this stream, you will learn the theoretical and practical aspects of embedded systems, sensors and electronic design.
See our handbook for more course information.
Double degree options
You can study a Bachelor of Engineering (Electrical and Electronic Engineering) with
a Bachelor of Science majoring in Physics, Computer Science or Data Science.
How this course will make you industry ready
An Industry Advisory Board provides input to this course to ensure it matches current industry needs and expectations.
In your final year, you will undertake a two-semester research and design capstone project that will demonstrate your abilities. Y
You will also complete 480 hours of exposure to professional engineering practice to prepare you for the work environment.
Student profile
View our student profile table to get an indication of the likely peer cohort for new students at Curtin University. This table provides data on students that commenced undergraduate study and passed the census date in the most relevant recent intake period for which data are available. It includes those admitted through all offer rounds and international students studying in Australia.
Professional recognition
Graduates fulfil the stage one competencies required by Engineers Australia at the level of Professional Engineer Washington Accord.
This course has been formally endorsed by the Naval Shipbuilding College.
Career information
Careers
Electrical engineer
Electrical power engineer
Electronics engineer
Communications engineer
Embedded systems engineer
Medical systems engineer
Network controller
Power systems engineer
Systems engineer
Industries
Application engineering
Computer hardware design
Electronic systems
Fibre optics and mobile communications
Manufacturing
Robotics
Software development
Solar and renewable energy
Further study
What you'll learn
develop and apply fundamental theoretical and technical knowledge to identify and provide solutions to complex problems in an engineering discipline
demonstrate development of advanced knowledge and understanding in an engineering discipline
apply knowledge using realistic, practical and analytical approaches to problem-solving, design and research
communicate effectively with a variety of audiences through the development of appropriate plans and reports
identify and use suitable technologies to plan and execute project work and/or a piece of research and scholarship with some intellectual independence
demonstrate self-discipline, self-management skills, personal responsibility and the ability to set learning and achievement goals
work effectively in teams with global, international and environmentally responsible perspectives
recognise the impact of cultural diversity in the implementation engineering works of projects
demonstrate leadership, professional behaviour and ethical practice in the context of engineering projects
Help is at hand
See our frequently asked questions or get in touch with us below.
---
Opening hours:

Mon to Fri: 8.30am – 4.30pm, except Tues: 9.30am – 4.30pm (AWST). Closed public holidays.
The offering information on this website applies only to future students. Current students should refer to faculty handbooks for current or past course information. View courses information disclaimer.

Curtin course code:

MJRH-ELELE

Last updated on:

May 23, 2022
Which statement best describes you?