This internet browser is outdated and does not support all features of this site. Please switch or upgrade to a
different browser
to display this site properly.
Units in second semester 2020 may be delivered online and in alternative formats whilst restrictions in relation to the COVID-19 pandemic are in place.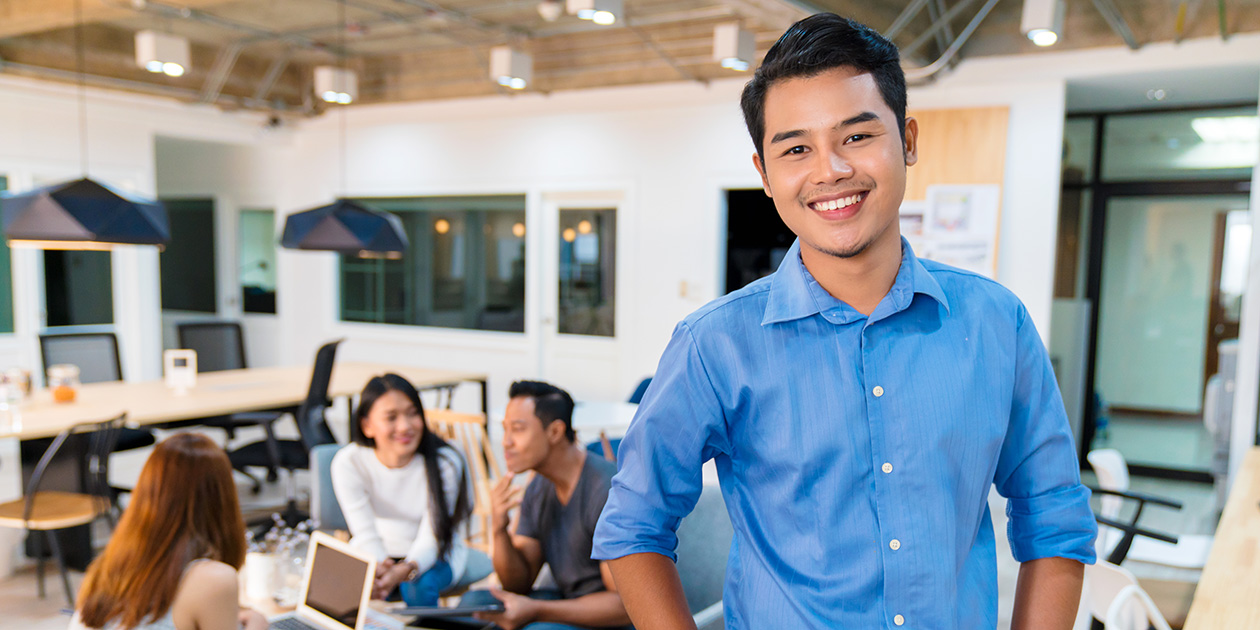 Entrepreneurship
Undergraduate Major
MJRU-ENTRP
Major

Entrepreneurship Major (BCom)

Admission criteria

Guaranteed ATAR 70
200
Outline
Entrepreneurs have ambition, an ability to think outside the box and love a challenge. Does this sound like you?
Industry links
Opportunities to interact with real entrepreneurs and receive industry experience.
Get the Curtin edge
Access to leadership programs, specialist facilities and industry placements give you a competitive edge in the job market.
Top 1 %
Curtin is ranked in the top one per cent of universities worldwide (Academic Ranking of World Universities 2019).
Entrepreneurs can be found in a diverse range of industries. What they have in common is ambition, an ability to think outside the box and the love of a personal challenge.
If you want to pave your own way and bring ideas to life, you could be an entrepreneur in the making.
This major is designed for enterprising people who want to start their own business, or work as internal corporate entrepreneurs.
You'll gain skills in problem solving, planning, organising and managing innovation and develop your skills, knowledge and expertise in starting, running and growing an entrepreneurial venture.
In your final semester, you'll work on a simulated consultancy project to road-test your skills.
This major sits within the Bachelor of Commerce degree. To apply for this major, you will apply for the Bachelor of Commerce.
Please refer to the handbook for additional course overview information.
Recommended double majors:
Why study
This major provides a sound understanding of how to start up your own business.
You'll have opportunities to interact with real entrepreneurs and their businesses.
Our staff have strong industry links, have experience sitting on boards of successful small business advisory organisations, and are active researchers in the entrepreneurship and small business fields.
The Chamber of Commerce and Industry of Western Australia has partnered with Curtin to offer internships to students who have completed 200 credits or more of their commerce degree. These internships will give you credit towards your degree, increase your industry experience and put you in direct contact with leading professionals.
Student profile
View our student profile table to get an indication of the likely peer cohort for new students at Curtin University. This table provides data on students that commenced undergraduate study and passed the census date in the most relevant recent intake period for which data are available. It includes those admitted through all offer rounds and international students studying in Australia.
Professional recognition
Graduates may be eligible to apply for membership of the Australian Institute of Management.
Career information
Careers
Business manager
Business owner
Business partner
Entrepreneur
Intrepreneur
Industries
Public sector
Start ups
Technology
What you'll learn
think critically, creatively and reflectively to generate innovative solutions to entrepreneurial challenges
apply entrepreneurship theories to business practices and identify challenges of business ownership
synthesise an entrepreneurship solution by accessing and evaluating multiple sources of information
communicate in ways appropriate to the management discipline for various audiences and contexts
use and apply technologies, recognizing their advantages and limitations when applied to management
take responsibility for their own learning by demonstrating initiative in finding new information and actively participating in varied learning experiences
think globally and consider management issues from a variety of perspectives
actively support the value of cultural diversity in improving business and professional practice
demonstrate leadership, ethical practice and professional integrity when working within a team and independently
Help is at hand
See our frequently asked questions or get in touch with us below.
Opening hours: Mon–Fri: 8:00am–5:00pm (UTC+8) excl. public holidays.
Call us: +61 8 9266 5888
The offering information on this website applies only to future students. Current students should refer to faculty handbooks for current or past course information. View courses information disclaimer.

Curtin course code:

MJRU-ENTRP

Last updated on:

August 12, 2020
What kind of study are you interested in?