This internet browser is outdated and does not support all features of this site. Please switch or upgrade to a
different browser
to display this site properly.
Units in second semester 2021 may be delivered online and in alternative formats whilst restrictions in relation to the COVID-19 pandemic are in place.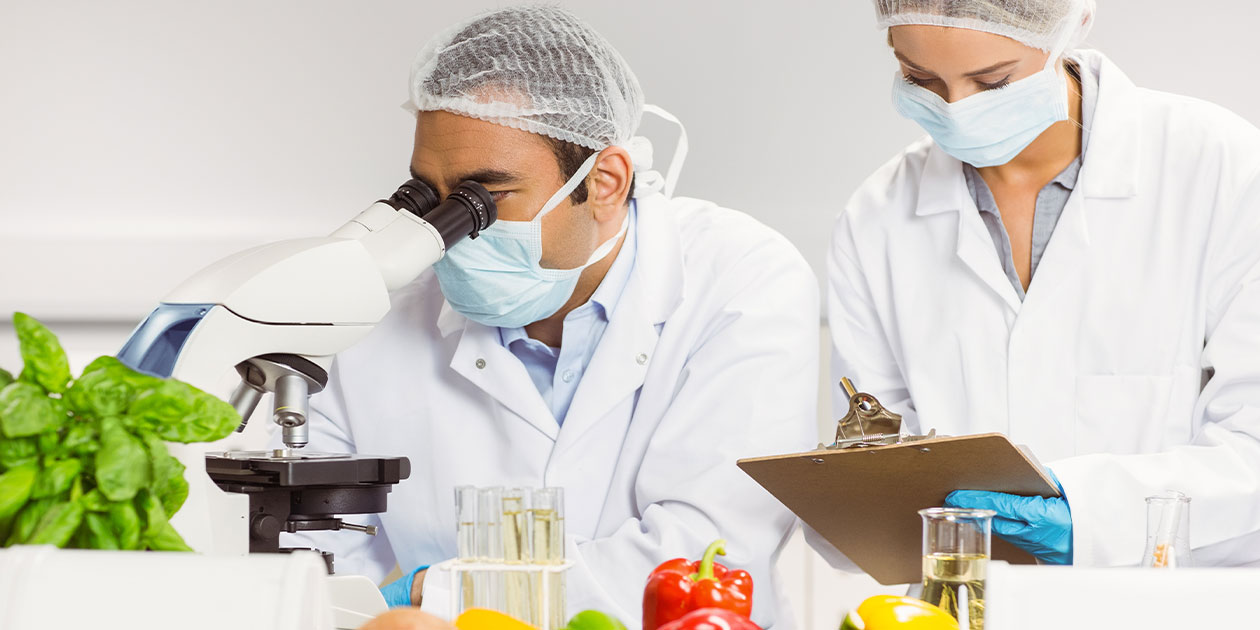 Food Science
Undergraduate Major
MJRU-FOODS
Major

Food Science Major (BSc Science)

Admission criteria

Minimum ATAR 70
600
Outline
Find your career in the expanding and diverse fields of food sciences and food securities.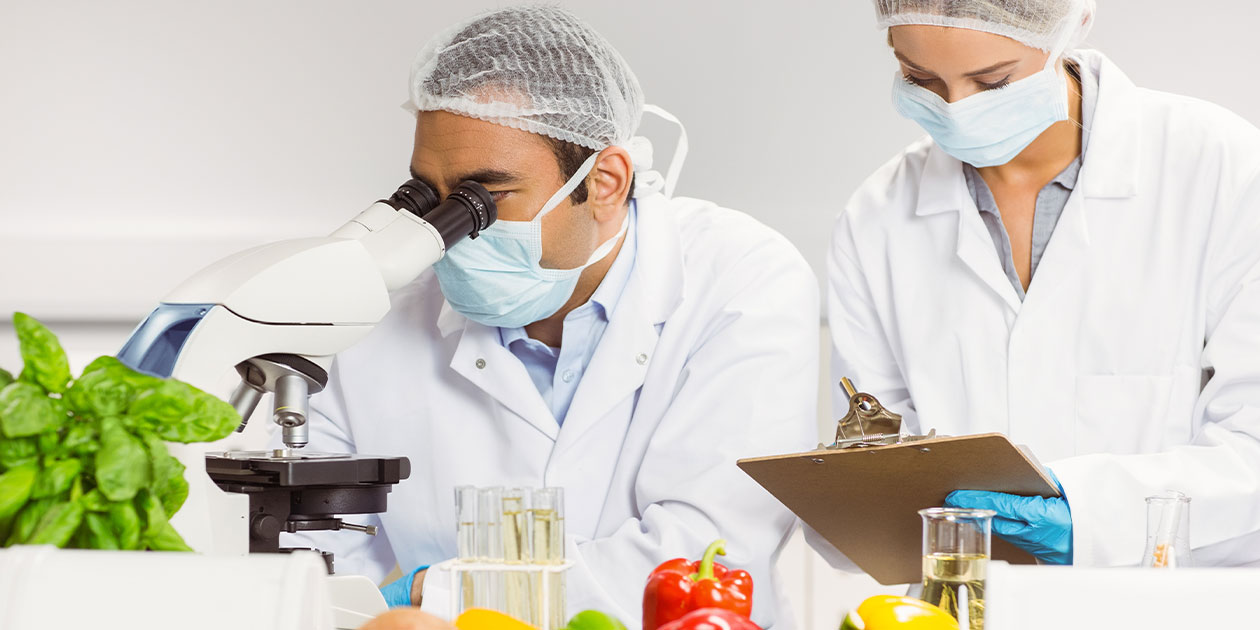 Units in second semester 2021 may be delivered online and in alternative formats whilst restrictions in relation to the COVID-19 pandemic are in place.
This offering version is phasing out and no longer taking applications. You may be able to apply for a later version.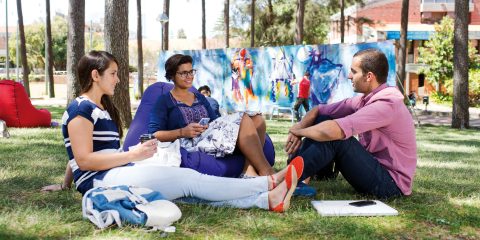 Top 1 %
Curtin is ranked in the top one per cent of universities worldwide.
Academic Ranking of World Universities 2020.
Get the Curtin edge
Access to leadership programs, specialist facilities and industry placements give you a competitive edge in the job market.
Global education
You'll have access to a range of international study opportunities.
Careers in food science are diverse and challenging: one day you could be developing a new food product, and the next you could be solving technical issues on a processing line.
Food scientists develop and improve ways to process raw ingredients – including grains, meats, milk, fruit and vegetables – into safe, tasty and nutritious foods.
The study of food science is multidisciplinary. It involves biology, chemistry, nutrition, microbiology and engineering, as well as the latest research in the handling, processing and packaging of foods – from the farm to the consumer's plate.
This degree has been created to provide a pathway to a professional career or to further study in the expanding fields of food sciences and food securities. There are also career options in research related to food and nutrition in health and disease.
Why study
There is a range of career opportunities in government agencies and private industry, in Australia and overseas. In both sectors, there is high demand for food scientists to work in product development, public health and nutrition education and consultancy.
Student profile
View our student profile table to get an indication of the likely peer cohort for new students at Curtin University. This table provides data on students that commenced undergraduate study and passed the census date in the most relevant recent intake period for which data are available. It includes those admitted through all offer rounds and international students studying in Australia.
Career information
Careers
Food scientist / technologist
Food microbiologist
Food product development
Quality control technologist
Industries
Agricultural research
Airline and hospitality
Analytical laboratories
Education
Food manufacturing and supply
Food marketing and sales
Hospitals and health agencies
Research and development
Supermarket and grocery
Wine and viticulture
What you'll learn
Integrate discipline knowledge and evidence-based approaches to the principles of food science concepts in a range of theoretical and practical situations through research and practical application.
Access, evaluate and synthesize relevant information from a range of sources appropriate to the food science discipline, process and make critical judgements on the value of available knowledge to generate innovative and sustainable solutions to issues in food science.
Communicate information concisely, accurately and effectively by demonstrating the capacity to listen and respond (using both written and spoken language) to clients, staff, professionals, management and industry and conform to discipline standards in presentations and publications.
Participate in the generation and application of science in addressing global problems in food science while understanding international ethical and professional standards and practices in the discipline.
Work collaboratively and respectfully with professionals from a range of cultural backgrounds and understand the cultural issues that impact the broader profession; value professional and community partnerships through integrating socio-cultural contexts and ethics within food science.
Be able to work professionally and ethically as an independent food scientist and collaboratively within teams using effective industry-ready problem solving and decision making skills complying with appropriate legislation in the field of food science.
Admission criteria
Curtin requires all applicants to demonstrate proficiency in English. Specific English requirements for this course are outlined in the IELTS table below.
IELTS Academic (International English Language Testing System)
Writing
6.0
Speaking
6.0
Reading
6.0
Listening
6.0
Overall band score
6.0
You may demonstrate English proficiency using the following tests and qualifications.
I have work and life experience
Applicants with work and life experience are those who left secondary education more than two years ago (i.e. who are not classified as recent secondary education applicants) and have not undertaken vocational education training (VET) or higher education study since then.
'Experience' includes a combination of factors sufficient to demonstrate readiness for higher education such as mature-age entry, professional experience whether completion of the Special Tertiary Admission Test (STAT) is required or not, community involvement or work experience. Applicants may have undertaken non-formal programs that have helped prepare them for tertiary education or are relevant to the proposed higher education field of study.
Minimum ATAR : 70
Essential WACE subjects (pre-requisites):

Chemistry ATAR and Mathematics Applications ATAR.
Please see our correlation comparability for previous TEE subjects, WACE courses and WACE ATAR courses.
I've studied at TAFE or done an apprenticeship
Applicants with vocational education and training (VET) study are those whose highest level of study since leaving secondary education is a VET course. This includes study at a public TAFE or other VET provider, whether a qualification was completed or not. Applicants with VET study may have other qualifications such as a Year 10 or Year 12 secondary school certificate.
Minimum ATAR : 70
Essential WACE subjects (pre-requisites):

Chemistry ATAR and Mathematics Applications ATAR.
Please see our correlation comparability for previous TEE subjects, WACE courses and WACE ATAR courses.
Advanced standing
At Curtin, we understand that everyone's study journey has been different.
You may have already studied some of the units (subjects) listed in your Curtin course, or you may have work experience that matches the degree requirements.
If this applies to you, you can apply for credit for recognised learning (CRL), which means your previous study is recognised and matched against a similar unit in your intended Curtin course.
A successful CRL application exempts you from having to complete certain units within your course and means you could finish your degree in a shorter amount of time.
CRL is also known as recognition of prior learning, advanced standing and credit transfer.
Use the CRL search to find out how much CRL you qualify for, or contact us at:
Email: crl@curtin.edu.au
Tel: 1300 222 888
Help
Help is at hand
See our frequently asked questions or get in touch with us below.
---
Opening hours:

Mon to Fri: 8.30am – 4.30pm, except Tues: 9.30am – 4.30pm (AWST). Closed public holidays.
The offering information on this website applies only to future students. Current students should refer to faculty handbooks for current or past course information. View courses information disclaimer.

Curtin course code:

MJRU-FOODS

Last updated on:

October 24, 2021
What kind of study are you interested in?