This internet browser is outdated and does not support all features of this site. Please switch or upgrade to a
different browser
to display this site properly.
Units in first semester 2021 may be delivered online and in alternative formats whilst restrictions in relation to the COVID-19 pandemic are in place.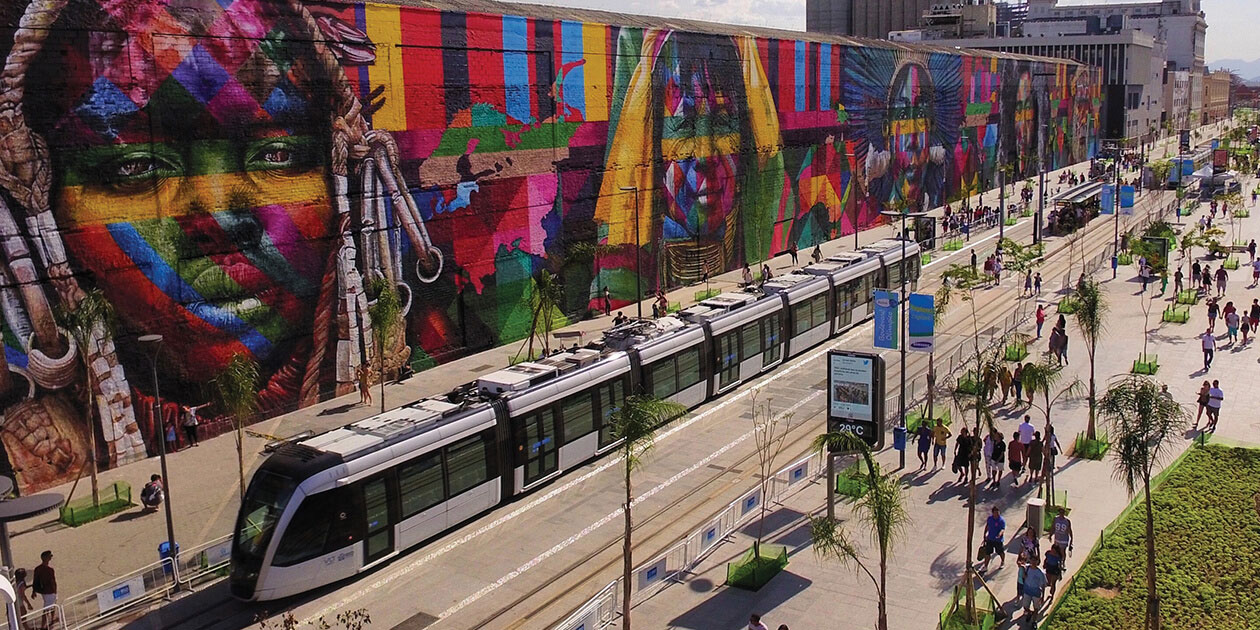 Geography
Undergraduate Major
MJRU-GEOGR
Major

Geography Major (BA)

Admission criteria

Guaranteed ATAR 70
200
Outline
Analyse threats and opportunities arising from urbanisation, globalisation and climate change.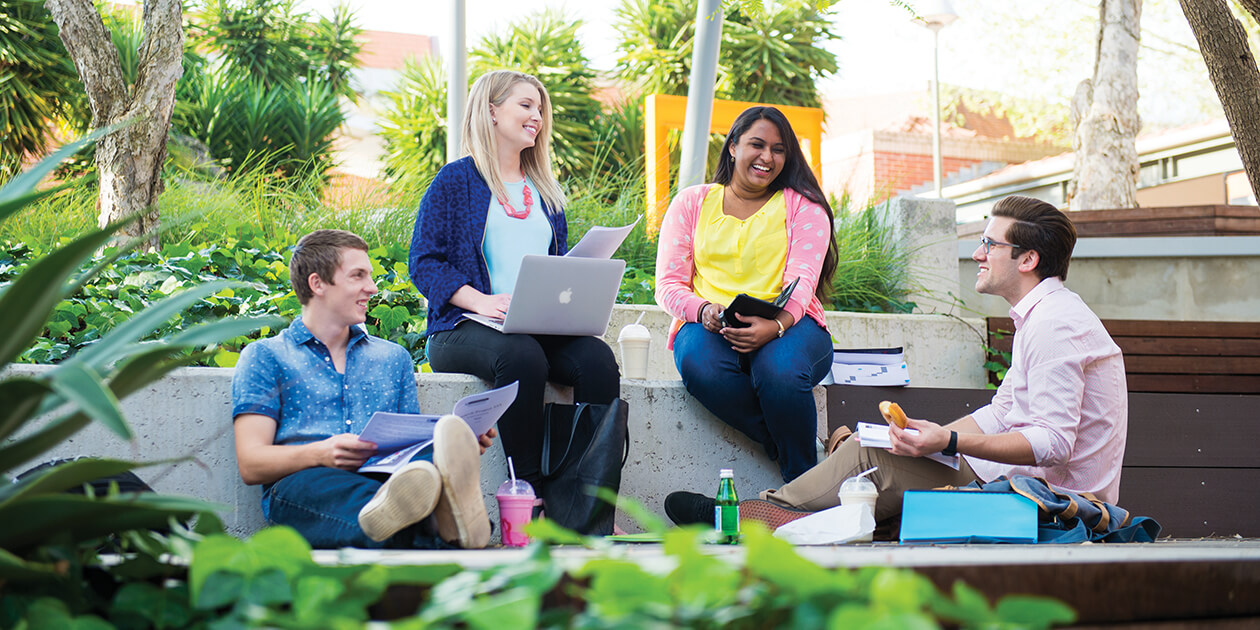 Units in first semester 2021 may be delivered online and in alternative formats whilst restrictions in relation to the COVID-19 pandemic are in place.
Stephanie Harris
The Geography course emphasises experiencing what you are taught in class. I had the opportunity to travel to a remote Indigenous community in the Pilbara to conduct research on Indigenous employment. I also visited Papua New Guinea for six weeks, through a New Colombo Plan scholarship. Both were amazing experiences that gave me insight into different cultures and ways of living.
Highly ranked course
Curtin's geography courses were ranked in the top 200 in the world in the 2020 QS World University Rankings by Subject.
Get the Curtin edge
Access to leadership programs, specialist facilities and industry placements give you a competitive edge in the job market.
Industry links
Opportunities to engage with the Bureau of Meteorology, Canning River Eco Education Centre and Southeast Regional Centre for Urban Landcare.
Geographers are social and physical scientists who continually improve our understanding of the human and physical environments in which we live.
This Geography major explores the relationships between people, places and environments.
You will examine the opportunities and threats that communities are encountering – regarding urbanisation, globalisation and climate change, for example – in local, national and international contexts.
You can explore indigenous rights, migration changes and social movements; effective systems of local, national and international governance; and learn the processes of securing food and energy supplies for those in need.
You'll also develop essential analytical and practical fieldwork skills, such as interviewing and surveying, mapping, participant observation and statistical analysis, recording field notes and writing demographic reports. This includes training in spatial analysis and mapping using ARCGIS.
This program also provides excellent opportunities to engage with industry – for example, with the Bureau of Meteorology, Canning River Eco Education Centre and the Southeast Regional Centre for Urban Landcare.
Included across all three years of this major is an Employability Program to assist students in considering their employment options and working towards a career in their area of interest.
Geography is offered as part of the Bachelor of Arts. You can enhance your studies with a secondary major or choose from a range of elective units to support your career goals.
When coupled with Economics you can complete this major as part of our Bachelor of Arts or our Bachelor of Commerce. Your choice will determine your core units.
You can also study this major as part of a Bachelor of Science, Bachelor of Arts or Bachelor of Arts, Bachelor of Commerce double degree.
Please refer to the handbook for additional course overview information.
How to apply
This major sits within the Bachelor of Arts degree. To apply for this major, you will apply for the Bachelor of Arts. In step 3 of the application process, you will be asked to confirm the major you wish to study.
Applying as an undergraduate student is easy. For information tailored to your situation, visit our easy to follow instructions to get your application started.
Ready to apply?
Why study
Enrolling in the Geography major at Curtin places you in a diverse community of students from around the world, surrounded by leading researchers working in the Southeast Asian region and Australia.
There is a worldwide shortage of trained geographers, couple this with the rediscovery of the discipline in the education sector and the employment market for geographers is growing.
Geography is about being in the field and taking part. There are opportunities to learn outside the classroom and opportunities to study and work abroad.
Student profile
View our student profile table to get an indication of the likely peer cohort for new students at Curtin University. This table provides data on students that commenced undergraduate study and passed the census date in the most relevant recent intake period for which data are available. It includes those admitted through all offer rounds and international students studying in Australia.
Career information
Careers
Natural resource manager
Social assessment officer
Regional development coordinator
Landcare advisor
Environmental assessor
Geography Teacher*
Planner
Sustainability Officer
* after having undertaken a Master of Teaching in Secondary Education.
Industries
Local government
International development
Disaster management
Natural resource management
Environmental assessment
Education
Regional development
Sustainability
What you'll learn
apply interdisciplinary concepts and methods to understanding the environmental, social and economic aspects of development and change; extend the boundaries of knowledge about climate change
think creatively to generate innovative solutions to economic, social and environmental challenges
access, evaluate and synthesise information from various disciplines and integrate in order to assess human and environmental outcomes
communicate effectively for the development of policy solutions that support sustainable development
use of current technologies when applied to finding information and making decisions about sustainable development
utilise lifelong learning skills and strategies for understanding the impact of change on human activities and the ecology
describe the global context of the need for a change to sustainable development; explore best international practices for finding solutions; apply these concepts within a regional/local environment.
recognise the importance of cultural diversity, including indigenous perspectives, in understanding and responding to environmental and social challenges
work both independently and in teams to find effective policies and ethical solutions to environmental and social issues; show leadership as a professional practitioner or collaborator.
Help is at hand
See our frequently asked questions or get in touch with us below.
---
Opening hours:

Mon–Fri: 8:00am–5:00pm (UTC+8) excl. public holidays.
The offering information on this website applies only to future students. Current students should refer to faculty handbooks for current or past course information. View courses information disclaimer.

Curtin course code:

MJRU-GEOGR

Last updated on:

October 6, 2020
What kind of study are you interested in?