This internet browser is outdated and does not support all features of this site. Please switch or upgrade to a
different browser
to display this site properly.
If COVID-19 restrictions apply, we may need to make changes to units and/or delivery modes.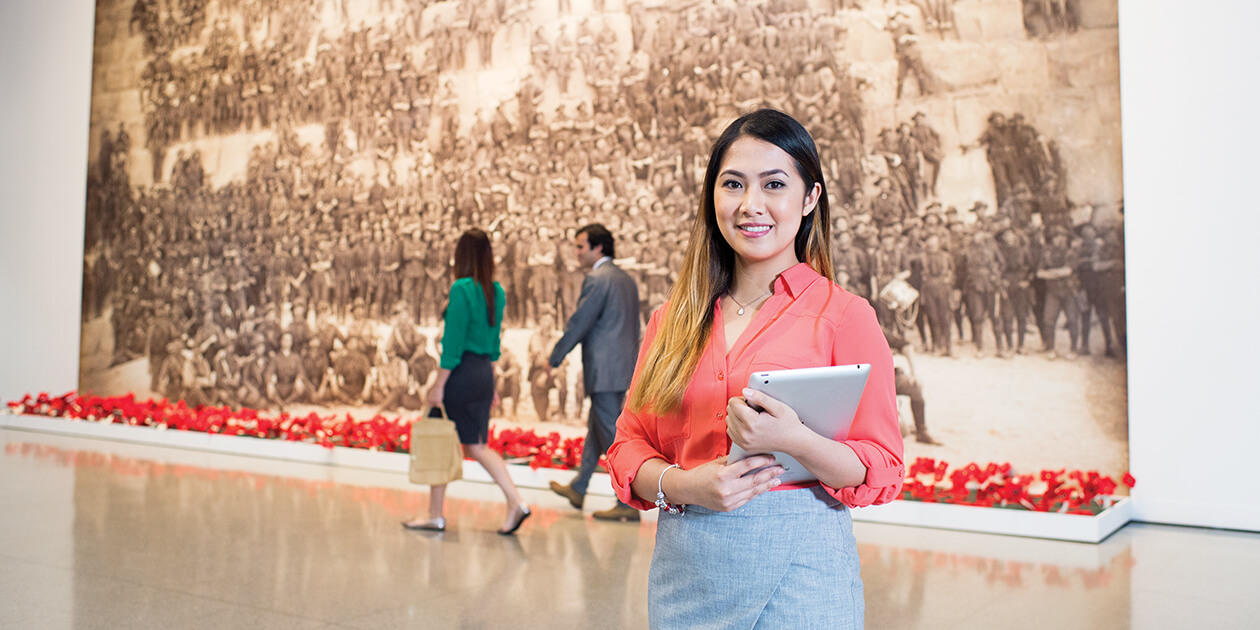 History
Undergraduate Double Degree Major
MDDU-HISTR
Major

History Double Degree Major (BA/BCom)
400
Outline
Explore the fascinations of the past to understand present-day societies and everyday life.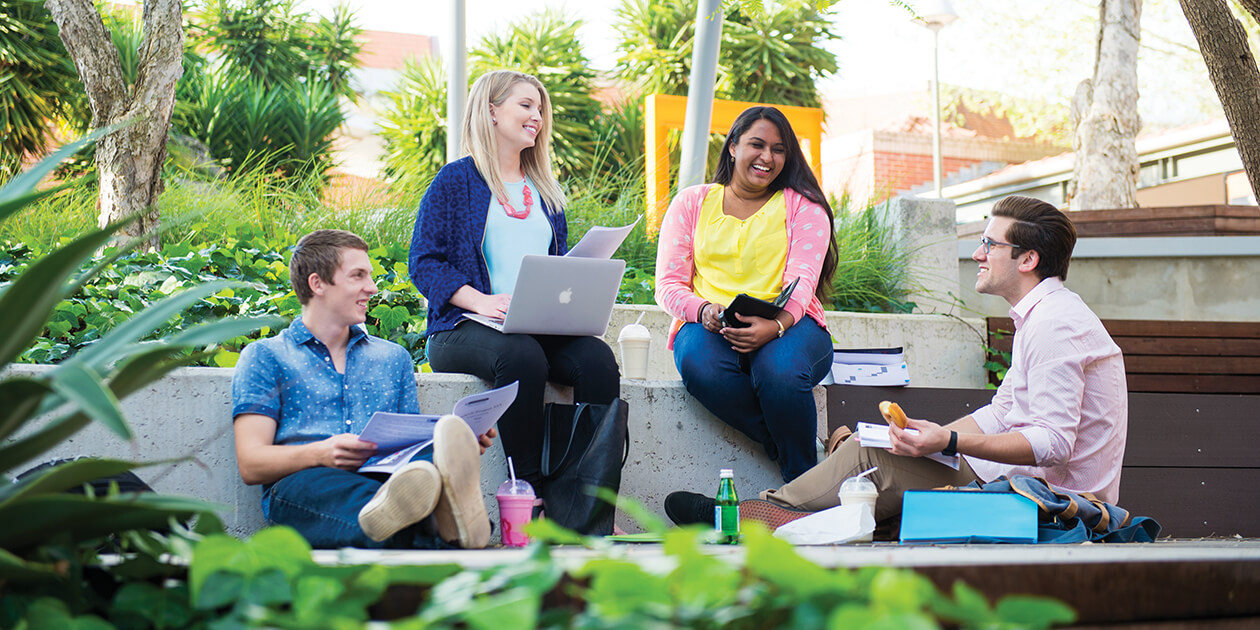 If COVID-19 restrictions apply, we may need to make changes to units and/or delivery modes.
Transferable skills
Humanities courses teach transferable skills for international careers.
Global Education
You'll have access to a range of international study opportunities.
Specialist pathways
This major can be taken as part of a double degree.
Historians delve into the past to explore how cultural, political, social and economic forces have shaped cultures and civilisations.
Through exploring the past, history helps us to understand present-day societies and everyday life.
In this major you will gain an advanced understanding of how history shapes our beliefs and behaviours.
You'll study topics such as place and belonging, gender and sexuality, indigenous history, marginalisation, imperialism and empire, dictatorship, heritage, conflict, culture and war. The program includes studies of Australia, Western Europe, Russia, the Middle East and Asia.
These knowledge areas are increasingly important to a range of global careers, as are the advanced critical thinking, analytical and discussion skills that you'll develop.
History is offered as part of the Bachelor of Arts. You can enhance your studies with a secondary major or choose from a range of elective units to support your career goals.
You can also study this major as part of a Bachelor of Arts, Bachelor of Commerce double degree.
Please refer to the handbook for additional course overview information.
How to apply
This major sits within the double degree combination of Bachelor of Arts and Bachelor of Commerce. To apply for this major, you will apply for the Bachelor of Arts and Bachelor of Commerce double degree. In step 3 of the application process, you will be asked to confirm the major you wish to study.
Applying as an undergraduate student is easy. For information tailored to your situation, visit our easy to follow instructions to get your application started.
Ready to apply?
Why study
You will develop an ability to understand the contemporary world in relation to humanities' current environmental, social, political, cultural and economic challenges.
You will acquire critical thinking skills and the capacity to analyse and discuss ideas, all readily transferable into a wide range of careers.
You will benefit from top-class teachers who are experts in their field.
How this course will make you industry ready
Develops high level critical thinking, presentation, writing and analytical skills
Provides careers support throughout the Major with an emphasis on transferable skills
Opportunities to engage with industry and gain valuable networking experience
Student profile
View our student profile table to get an indication of the likely peer cohort for new students at Curtin University. This table provides data on students that commenced undergraduate study and passed the census date in the most relevant recent intake period for which data are available. It includes those admitted through all offer rounds and international students studying in Australia.
Career information
Careers
Policy Advisor
Research Officer
Heritage Consultant
Heritage Tourism Officer
Professional Historian
Academic
Teacher
Industries
Local, State and Federal Government
Political parties
Advocacy and charities
Non-Government sector
Tourism
Education
Consulting
What you'll learn
demonstrate an understanding of the theoretical underpinnings of the discipline of history, and an ability to apply an historical perspective
demonstrate the ability to think critically, creatively and reflectively within the history discipline and across disciplinary boundaries
demonstrate the ability to locate and analyse information from a range of sources
demonstrate the ability to communicate effectively in writing and orally to diverse audiences in ways appropriate in history
demonstrate the ability to use a variety of technologies and to select the appropriate ones to use to solve problems or communicate information
show sustained intellectual curiosity by taking responsibility for one's own learning and intellectual development through the recognition of a range of learning strategies including small group, student-centred activities
demonstrate the capacity to understand how society has changed historically
appreciate the importance of historical knowledge in contributing to an understanding of cultural diversity and human rights
demonstrate the ability to conduct ethical research using the most relevant theories and approaches in the field of history
Advanced standing
At Curtin, we understand that everyone's study journey has been different.
You may have already studied some of the units (subjects) listed in your Curtin course, or you may have work experience that matches the degree requirements.
If this applies to you, you can apply for credit for recognised learning (CRL), which means your previous study is recognised and matched against a similar unit in your intended Curtin course.
A successful CRL application exempts you from having to complete certain units within your course and means you could finish your degree in a shorter amount of time.
CRL is also known as recognition of prior learning, advanced standing and credit transfer.
Use the CRL search to find out how much CRL you qualify for, or contact us at:
Webform: Submit here
Curtin Connect: 1300 222 888
How to apply
Please review information on how to apply for the campus of your choice
Apply now
Help is at hand
See our frequently asked questions or get in touch with us below.
---
Opening hours:

Mon to Fri: 8.30am – 4.30pm, except Tues: 9.30am – 4.30pm (AWST). Closed public holidays.
The offering information on this website applies only to future students. Current students should refer to faculty handbooks for current or past course information. View courses information disclaimer.

Curtin course code:

MDDU-HISTR

Last updated on:

June 29, 2022
Which statement best describes you?