This internet browser is outdated and does not support all features of this site. Please switch or upgrade to a
different browser
to display this site properly.
If COVID-19 restrictions apply, we may need to make changes to units and/or delivery modes.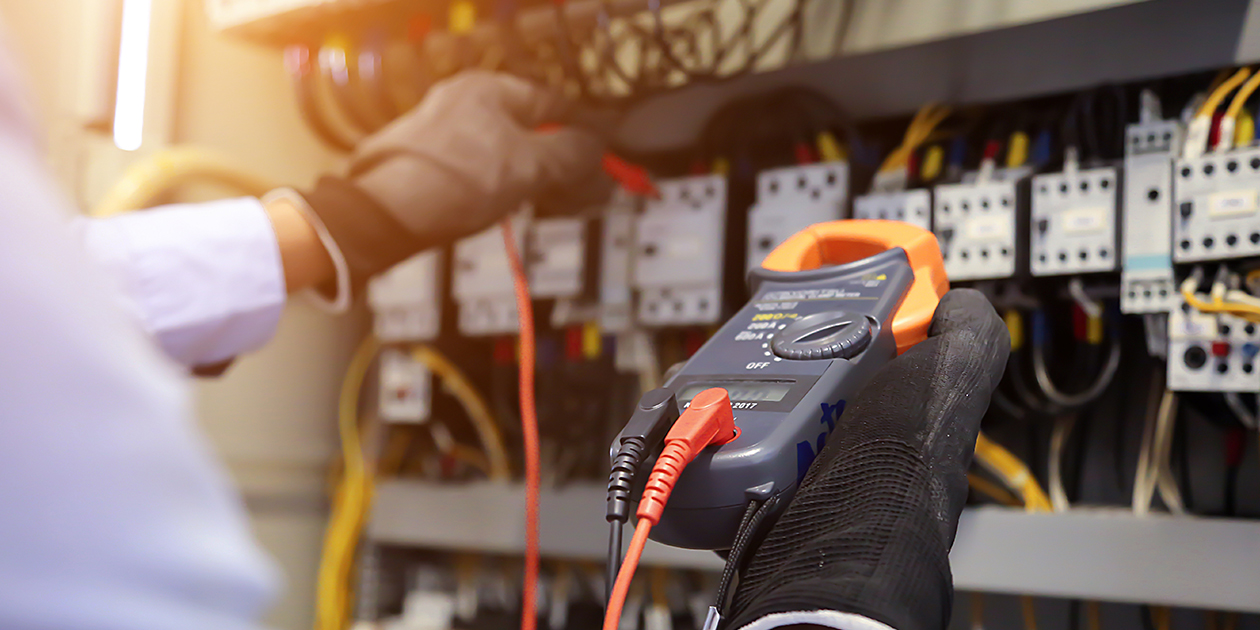 Industrial and Systems Engineering
Undergraduate Major
MJRH-INDSY
Major

Industrial and Systems Engineering Major (BEng Hons)

Admission criteria

Guaranteed ATAR 80
600
Outline
Use your analytical and problem solving skills to optimise complex systems and processes.
If COVID-19 restrictions apply, we may need to make changes to units and/or delivery modes.
Qualify sooner
Start working as a professional engineering graduate in just four years.
Top 1 %
Curtin is ranked in the top one per cent of universities worldwide.
Academic Ranking of World Universities 2021.
Get the Curtin edge
Access to leadership programs, specialist facilities and industry placements give you a competitive edge in the job market.
Industrial and systems engineering focuses on the design and optimisation of a whole system rather than individual components. Industrial and system engineers explore problems in their entirety to create holistic solutions and processes for complex projects.
In this engineering major you will learn how to use your analytical and problem-solving skills to make systems more efficient, safe and cost effective.
You'll learn knowledge and skills in related engineering fields including mechanical and mechatronics, as well as industrial, applied and financial mathematics.
You'll also develop specialised theoretical knowledge and practical skills in key areas of mechanical design, manufacturing, system control, operations research, modelling, simulation and optimisation of industrial processes.
As a graduate, you'll be equipped to play an integral role in business and industry where the continual improvement of complex systems and processes is key to success.
 See our handbook for more course information. 
Why study
There is a shortage of industrial and systems engineers nationally and internationally. They are sought after by a range of industries, including manufacturing, defence, minerals and energy, space exploration, healthcare, communications, entertainment and banking.
Industrial and systems engineers are the only engineers trained specifically to be productivity- and quality-improvement specialists. Many businesses require such specialists, which is why industrial and systems engineers are often promoted to upper-management positions.
Student profile
View our student profile table to get an indication of the likely peer cohort for new students at Curtin University. This table provides data on students that commenced undergraduate study and passed the census date in the most relevant recent intake period for which data are available. It includes those admitted through all offer rounds and international students studying in Australia.
Professional recognition
This major has received provisional accreditation from Engineers Australia.
This course has been formally endorsed by the Naval Shipbuilding College.
Career information
Careers
Manufacturing engineer
Production engineer
Data modeller
Logistics specialist
Material handling, maintenance or scheduling specialist
Plant manager
Process control analyst
Process improvement specialist
Quality controller
Industries
Banking
Communications
Defence
Healthcare
Hospitality
Minerals and energy
Retail
Space exploration
Further study
What you'll learn
develop and apply mechanical engineering and mathematical knowledge to solve complex technological problems and improve/optimise engineering, managerial, operational and physical systems in an interdisciplinary way
analyse and interpret data and information with reasoning skills in a chosen area of Industrial and Systems Engineering
use a variety of practical and analytical approaches to problem-solving, design and research
communicate effectively across disciples with a variety of audiences conveying appropriate knowledge, skills and ideas
utilise appropriate technologies and a range of different methods, approaches and strategies both independently and as a member of a multidisciplinary team
seek out new learning experiences and opportunities to improve knowledge skills and experience; share resources
recognise the impact of engineering solutions in a global, international, environmental and societal context
value cultural diversity and its impact upon human perceptions, behaviours and decisions in the implementation of engineering works and projects; appreciate language diversity and indigenous perspectives
be equipped with a foundation of technical ability, practice with high ethical standards, leadership and good communication skills in the context of engineering projects and other professional endeavours
Help is at hand
See our frequently asked questions or get in touch with us below.
---
Opening hours:

Mon to Fri: 8.30am – 4.30pm, except Tues: 9.30am – 4.30pm (AWST). Closed public holidays.
The offering information on this website applies only to future students. Current students should refer to faculty handbooks for current or past course information. View courses information disclaimer.

Curtin course code:

MJRH-INDSY

Last updated on:

July 1, 2022
Which statement best describes you?