This internet browser is outdated and does not support all features of this site. Please switch or upgrade to a
different browser
to display this site properly.
If COVID-19 restrictions apply, we may need to make changes to units and/or delivery modes.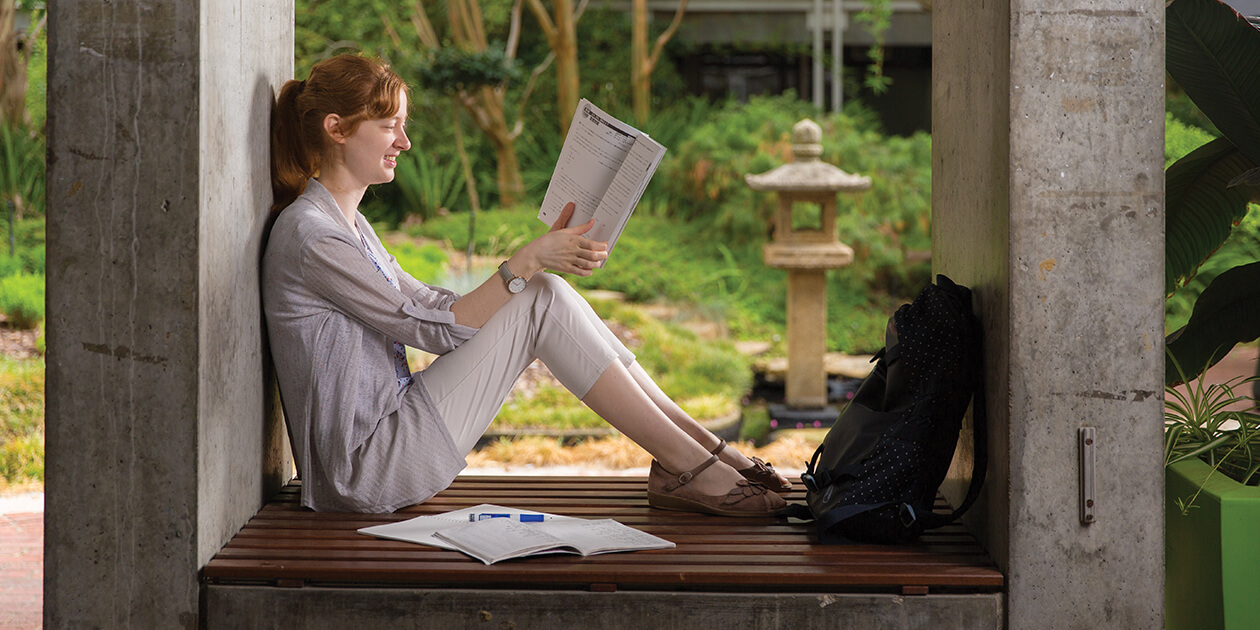 Japanese
Undergraduate Double Degree Major
MDDU-JAPAN
Major

Japanese Double Degree Major (BA/BCom)
400
Outline
Learn to speak Japanese – a fascinating language spoken by 135 million people worldwide. Classes range from beginners to advanced.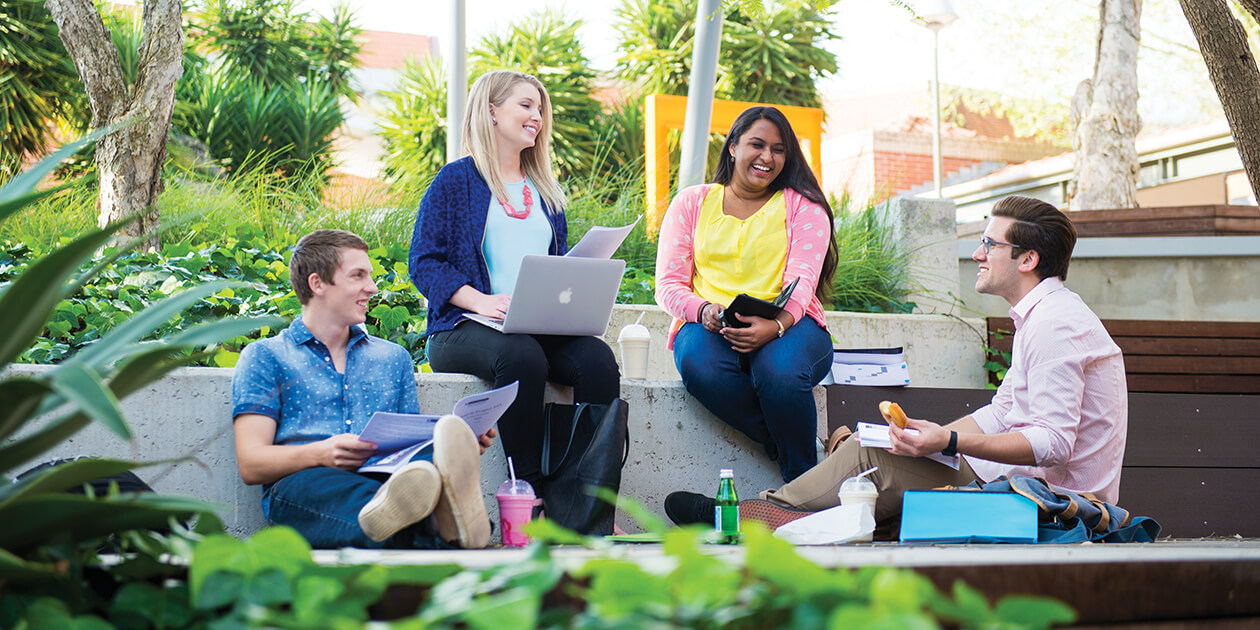 If COVID-19 restrictions apply, we may need to make changes to units and/or delivery modes.
Transferable skills
Humanities courses teach transferable skills for international careers.
Global Education
You'll have access to a range of international study opportunities.
Work experience
Develop your skills on an international study tour.
Japanese is a fascinating language that comprises several written systems and is spoken by 135 million people worldwide.
Japan is not only one of Australia's top three trade partners; it is a gateway to Asian nations that are diverse, rapidly changing and rich with opportunities.
This double degree major is designed to provide you with a high level of literacy in Japanese and an advanced understanding of Japanese culture.
Prior study of Japanese is not required, and advanced classes are provided for students who have studied the language previously. The teaching methods that are applied to both spoken and written language use the latest technology and cultural awareness activities.
Upon graduating you will be ready to explore career opportunities in Japan and bilingual roles in Australia and internationally.
Please refer to the handbook for additional course overview information.
How to apply
This course sits within the double degree combination of Bachelor of Arts/Bachelor of Commerce,and also the Bachelor of Science/Bachelor of Arts.
Applicants have the choice of which double degree combination they would like to study.
To apply for this course, you will apply for the most preferred double degree. In step 3 of the application process, you will be asked to confirm the major you wish to study.
Applying as an undergraduate student is easy. For information tailored to your situation, visit our easy to follow instructions to get your application started.
Ready to apply?
I want to apply for the Bachelor of Arts/Bachelor of Commerce
I want to apply for the Bachelor of Science/Bachelor of Arts
Why study
You can learn to speak an Asian language, which may improve your career opportunities.
You can advance your intercultural skills, which are becoming increasingly important in today's global economy.
You can study abroad and experience Japan for three weeks or a semester through an exchange program with one of our partner universities. You can also explore the language and cultural aspects to Japanese popular culture, such as Japanese 'anime', inventions and J-pop.
Student profile
View our student profile table to get an indication of the likely peer cohort for new students at Curtin University. This table provides data on students that commenced undergraduate study and passed the census date in the most relevant recent intake period for which data are available. It includes those admitted through all offer rounds and international students studying in Australia.
Career information
Careers
Interpreter / translator
Trade measurement officer
Hotel / motel manager
Tourism officer
Flight attendant
Industries
International trade
Diplomacy
Banking and finance
Foreign affairs and trade
Mining and minerals production
Government / public service
International relations
International media
Education
Tourism and hospitality
What you'll learn
apply knowledge of applied linguistics and intercultural communication
critically analyse various issues in the context of cultural and linguistic differences
locate and extract information from various sources and synthesise information using a target language
communicate both orally and in writing effectively in a target language with cultural understanding
use electronic sources in a target language to effectively collect information and communicate
demonstrate an ability in self-directed learning
evaluate and analyse issues arising in the region with in-depth knowledge of a target language and culture
demonstrate an understanding of cultural practices and differences in different languages
apply an ethical approach in professional practices; work independently and in teams with an intercultural understanding
Advanced standing
At Curtin, we understand that everyone's study journey has been different.
You may have already studied some of the units (subjects) listed in your Curtin course, or you may have work experience that matches the degree requirements.
If this applies to you, you can apply for credit for recognised learning (CRL), which means your previous study is recognised and matched against a similar unit in your intended Curtin course.
A successful CRL application exempts you from having to complete certain units within your course and means you could finish your degree in a shorter amount of time.
CRL is also known as recognition of prior learning, advanced standing and credit transfer.
Use the CRL search to find out how much CRL you qualify for, or contact us at:
Email: crl@curtin.edu.au
Tel: 1300 222 888
How to apply
Please review information on how to apply for the campus of your choice
Apply now
Help
Help is at hand
See our frequently asked questions or get in touch with us below.
---
Opening hours:

Mon to Fri: 8.30am – 4.30pm, except Tues: 9.30am – 4.30pm (AWST). Closed public holidays.
The offering information on this website applies only to future students. Current students should refer to faculty handbooks for current or past course information. View courses information disclaimer.

Curtin course code:

MDDU-JAPAN

Last updated on:

November 27, 2021
What kind of study are you interested in?