This internet browser is outdated and does not support all features of this site. Please switch or upgrade to a
different browser
to display this site properly.
If COVID-19 restrictions apply, we may need to make changes to units and/or delivery modes.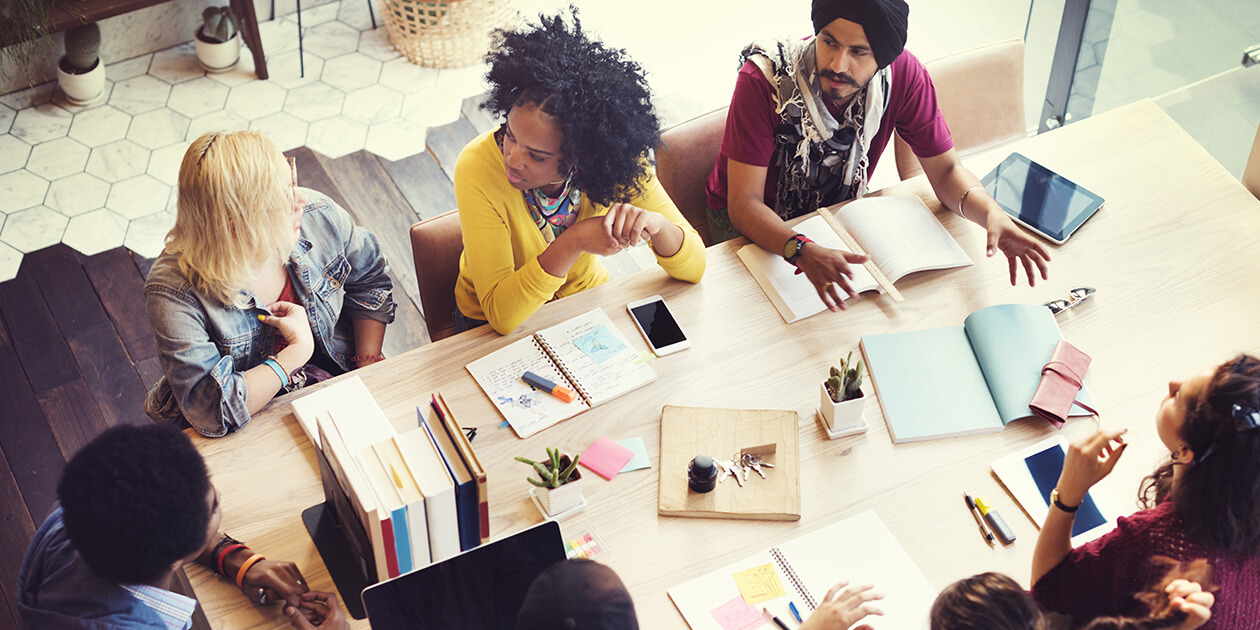 Literary and Cultural Studies
Undergraduate Double Degree Major
MDDU-LITCU
Major

English and Cultural Studies Double Degree Major (BA/BCom)
400
Outline
Explore socio-political issues and discover how society came to be the way it is today.
If COVID-19 restrictions apply, we may need to make changes to units and/or delivery modes.
Transferable skills
Humanities courses teach transferable skills for international careers.
Global Education
You'll have access to a range of international study opportunities.
Specialist pathways
This course can be taken as part of a double degree.
Literary and cultural studies explores the development of cultures and how meanings within them are circulated.
This double degree major suits students who are interested in popular cultural texts, socio-political issues and how society came to be the way it is today.
In this major you will explore the construction of cultural values and how they are creatively and socially articulated.
You will examine various media – novels, advertisements, newspapers, photographs, paintings, film, fashion, popular music, social space and social media – and how these encode and reflect cultural conditions.
By learning how to interpret complex texts, you will gain new ways of understanding and making sense of our world.
Please refer to the handbook for additional course overview information.
How to apply
This major sits within the double degree combination of Bachelor of Arts and Bachelor of Commerce. To apply for this major, you will apply for the Bachelor of Arts and Bachelor of Commerce double degree. In step 3 of the application process, you will be asked to confirm the major you wish to study.
Applying as an undergraduate student is easy. For information tailored to your situation, visit our easy to follow instructions to get your application started.
Ready to apply?
Student profile
View our student profile table to get an indication of the likely peer cohort for new students at Curtin University. This table provides data on students that commenced undergraduate study and passed the census date in the most relevant recent intake period for which data are available. It includes those admitted through all offer rounds and international students studying in Australia.
Career information
Careers
Arts administrator
Public relations officer
Journalist
Copywriter / writer
Conservator
Researcher
Industries
Media and communications
Education
Government
What you'll learn
a graduate of this course will have developed an understanding of the discipline of English and Cultural Studies; an understanding of its principle theoretical underpinnings, primarily based in structuralist and poststructuralist thought; an ability to apply this knowledge within this and across other fields; be able to use this knowledge in research to extend the general understanding of English and Cultural Studies
a graduate of the is course will be able to apply the theoretical, logical and methodological processes appropriate to English and Cultural studies to components of an issue that exist or arises tin the disciplinary field. This ability is key to thinking creatively and to generate innovative solutions to questions
the theoretical basis of English and Cultural Studies enables students to assess and make judgements about the appropriateness and usefulness of information derived from various sources
graduates of this course will be able to communicate effectively to the discipline using both traditional and new technologies and media
graduates of this course will be able to demonstrate the use of new technologies and media in ways appropriate to tasks at hand and research being undertaken
an underlying principle of both structuralist and poststructuralist theory is to encourage and sustain intellectual curiosity in order to enhance graduates' learning strategies and develop confidence in their own learning and development
English and Cultural Studies encompasses a number of fields such as postcolonial studies, subaltern studies, multicultural studies, diasporic studies etc. Global perspectives are necessarily embedded in the course and graduates will demonstrate and ability to think globally on the basis of understanding international practices and standards
as a consequence of point 7, graduates of this course will demonstrate a recognition of human rights, cultural diversity and issues of social justice that pertain to such matters
given that English and Cultural Studies is concerned with the relationship between theory and praxis, graduates of this course will be able to apply their acquired skills and knowledge both in terms of working independently and in teams, both of which underpin a demonstration of leadership
Advanced standing
At Curtin, we understand that everyone's study journey has been different.
You may have already studied some of the units (subjects) listed in your Curtin course, or you may have work experience that matches the degree requirements.
If this applies to you, you can apply for credit for recognised learning (CRL), which means your previous study is recognised and matched against a similar unit in your intended Curtin course.
A successful CRL application exempts you from having to complete certain units within your course and means you could finish your degree in a shorter amount of time.
CRL is also known as recognition of prior learning, advanced standing and credit transfer.
Use the CRL search to find out how much CRL you qualify for, or contact us at:
Webform: Submit here
Curtin Connect: 1300 222 888
How to apply
Please review information on how to apply for the campus of your choice
Apply now
Help is at hand
See our frequently asked questions or get in touch with us below.
---
Opening hours:

Mon to Fri: 8.30am – 4.30pm, except Tues: 9.30am – 4.30pm (AWST). Closed public holidays.
The offering information on this website applies only to future students. Current students should refer to faculty handbooks for current or past course information. View courses information disclaimer.

Curtin course code:

MDDU-LITCU

Last updated on:

June 28, 2022
Which statement best describes you?