This internet browser is outdated and does not support all features of this site. Please switch or upgrade to a
different browser
to display this site properly.
If COVID-19 restrictions apply, we may need to make changes to units and/or delivery modes.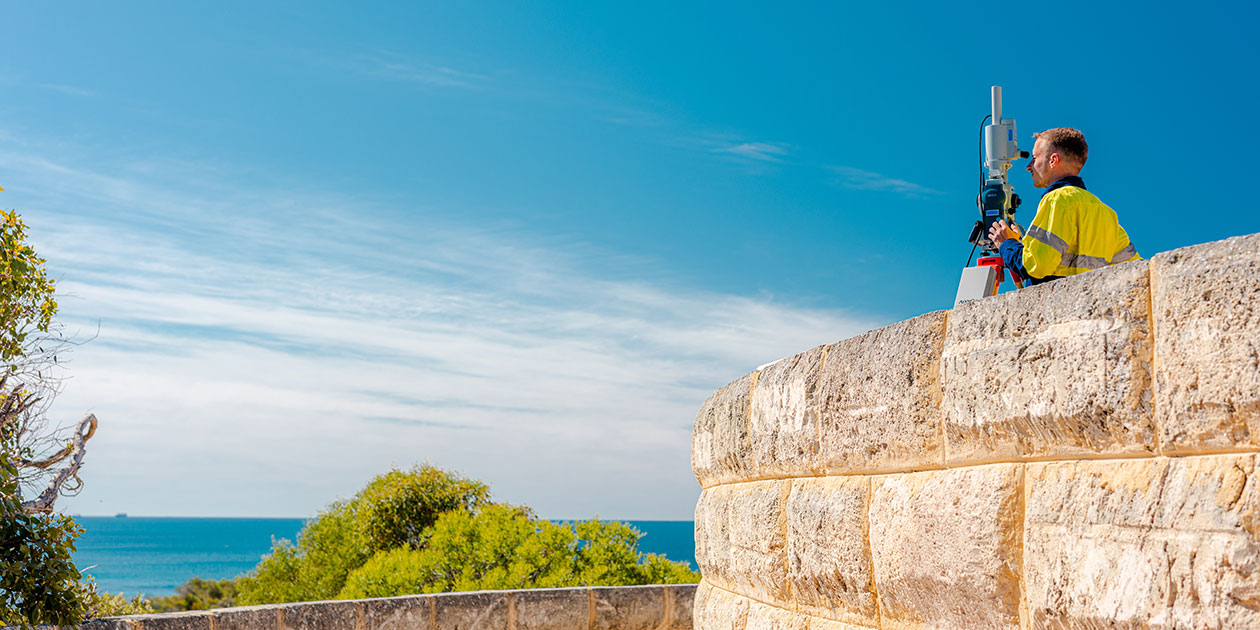 Mine Surveying
Undergraduate Major
MJRU-MSURV
Major

Mine Surveying Major
200
Outline
Mine surveying is a specialist area of surveying and engineering surveying.
If COVID-19 restrictions apply, we may need to make changes to units and/or delivery modes.
Top 1 %
Curtin is ranked in the top one per cent of universities worldwide.
Academic Ranking of World Universities 2021.
Get the Curtin edge
Access to leadership programs, specialist facilities and industry placements give you a competitive edge in the job market.
Global education
You'll have access to a range of international study opportunities.
Mine surveying is a specialist area of surveying and engineering surveying. Mine surveyors measure underground and open-cut mines in detail, helping mining companies locate new mines safely. Engineering surveyors work on construction and infrastructure projects to ensure challenging building specifications are met.
This course will expose you to real-world environments and practices where you'll develop skills in marking out, measuring and maintaining direction for mine site surface and underground workings.
You'll learn how to prepare and update mine surveying plans for open pit and underground workings. In your engineering surveying units, you'll learn how to ensure civil engineering works are in their correct positions and orientations.
You'll complete the first two years in the Bachelor of Surveying (Honours) course in Perth, and then transfer to the Bachelor of Surveying Technology (Mine Surveying). You'll complete your final year at the WA School of Mines, at Curtin's Kalgoorlie campus.
Student profile
View our student profile table to get an indication of the likely peer cohort for new students at Curtin University. This table provides data on students that commenced undergraduate study and passed the census date in the most relevant recent intake period for which data are available. It includes those admitted through all offer rounds and international students studying in Australia.
Professional recognition
Graduates meet the education requirements of the Western Australian Department of Mines, Industry Regulation and Safety for certification as an underground or open-pit mine surveyor. Further licensing is available (contact the course coordinator for details).
Career information
Careers
Engineering surveyor
Mining surveyor
Surveyor
Industries
Construction
Mining and resources
What you'll learn
Apply surveying principles, concepts and methods to mine and engineering surveying tasks and applications
Think critically and creatively to generate innovative solutions and apply logical and rational processes to analyse surveying problems by recognising and applying technologies to their advantages and limitations when applied to mine surveying
Access, evaluate and generate surveying, spatial and related information from multiple sources, communicate in ways appropriate to the discipline of mine surveying
Analyse, describe and engage in Australian and international best practice standards in mine surveying methods and technologies through self-learning skills
Recognise and appreciate diverse indigenous knowledge perspectives, cultures, histories as well as apply professional and mine surveying discipline specific tasks and contexts in relation to indigenous peoples, and cultural capabilities
Work ethically and professionally, both within a team and independently
Advanced standing
At Curtin, we understand that everyone's study journey has been different.
You may have already studied some of the units (subjects) listed in your Curtin course, or you may have work experience that matches the degree requirements.
If this applies to you, you can apply for credit for recognised learning (CRL), which means your previous study is recognised and matched against a similar unit in your intended Curtin course.
A successful CRL application exempts you from having to complete certain units within your course and means you could finish your degree in a shorter amount of time.
CRL is also known as recognition of prior learning, advanced standing and credit transfer.
Use the CRL search to find out how much CRL you qualify for, or contact us at:
Webform: Submit here
Curtin Connect: 1300 222 888
How to apply
Please review information on how to apply for the campus of your choice
Apply now
Help is at hand
See our frequently asked questions or get in touch with us below.
---
Opening hours:

Mon to Fri: 8.30am – 4.30pm, except Tues: 9.30am – 4.30pm (AWST). Closed public holidays.
The offering information on this website applies only to future students. Current students should refer to faculty handbooks for current or past course information. View courses information disclaimer.

Curtin course code:

MJRU-MSURV

Last updated on:

June 28, 2022
Which statement best describes you?