This internet browser is outdated and does not support all features of this site. Please switch or upgrade to a
different browser
to display this site properly.
If COVID-19 restrictions apply, we may need to make changes to units and/or delivery modes.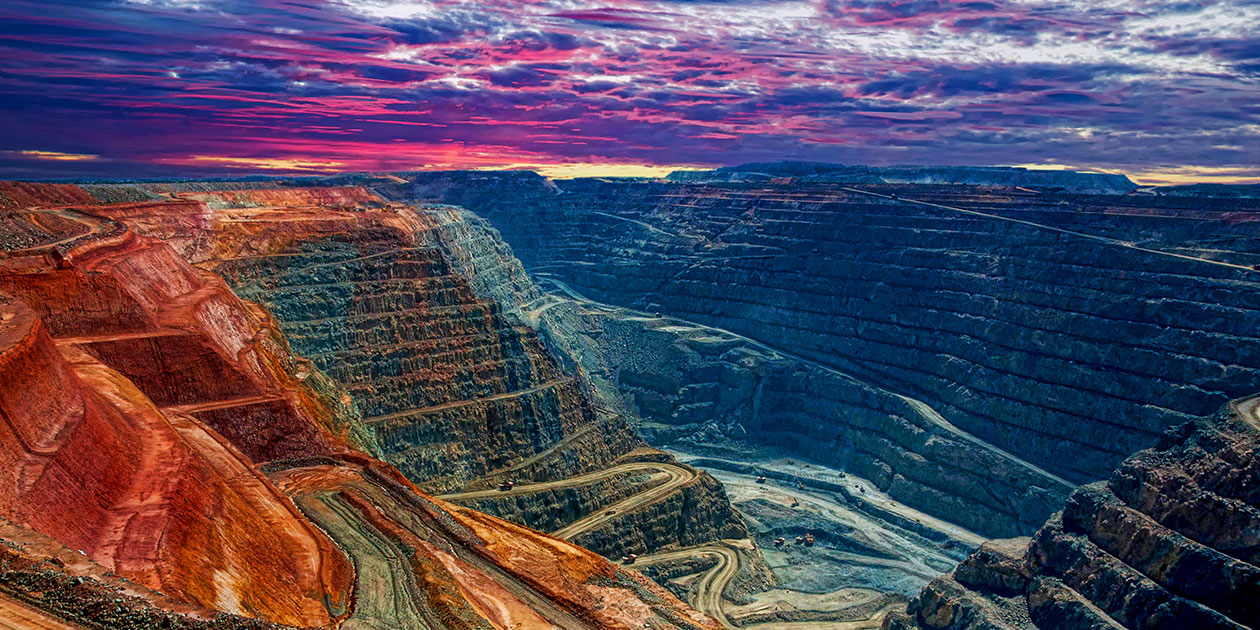 Mining Engineering
Undergraduate Major
MJRH-MINEN
Major

Mining Engineering Major (BEng Hons)
600
Outline
Develop the skills you need to extract minerals from underground or open-pit mines.
If COVID-19 restrictions apply, we may need to make changes to units and/or delivery modes.
Highly ranked course
Curtin is ranked first in Australia and second in the world for mineral and mining engineering education. (QSWUR by Subject 2021)
Qualify sooner
Start working as a professional engineering graduate in just four years.
Top 1 %
Curtin is ranked in the top one per cent of universities worldwide.
Academic Ranking of World Universities 2021.
Mining engineering is where the latest technology is used to extract minerals from the earth safely and efficiently.
It's a profession defined by rapid scientific advancement, and, as a Curtin student, you'll be at the cutting edge.
In this major you will learn about emerging mining technology such as robotics, data analytics and additive manufacturing. You'll delve into mining economics, gain understanding and consideration of working with Indigenous cultures, and discover how to make a positive contribution to sustainable development.
You can broaden your learning and enhance your employability by studying elective units.
The degree is tailored to guide your transition from the classroom to a job in the global resources sector, fully equipped to handle the technological developments that are transforming the industry.
In your first year, you'll study the Engineering Foundation Year (EFY), learning the fundamental concepts and develop the skills common to all areas of engineering.
Following this, you can go directly to Curtin Kalgoorlie, or study for a second year in Perth before completing your third and final years in Kalgoorlie. Studying in Kalgoorlie will provide you with meaningful exposure to the mining industry.
As you progress, emphasis will be placed on mining science and technology, which involves the study of soil and rock mechanics, explosives and rock breakage, materials transport, mining methods, mine planning, project evaluation and the environment. In your final year, you'll undertake a major research project and a team design project.
This major sits within the Bachelor of Engineering (Honours) degree.
Double degree options
You can study a Bachelor of Engineering (Mining Engineering) with a Bachelor of Commerce.
See our handbook for more course information. 
Why study
Excellent opportunities exist for vacation work and graduate employment programs.
Curtin is one of three national Mining Education Australia universities, and our Kalgoorlie Campus is in the heart of the Goldfields' mining industry.
Mining engineers are employed at all levels throughout the industry, from recently qualified graduate mining engineers, through junior and senior management positions, to senior divisional consulting engineers and company directors.
Mining engineers enjoy opportunities for international careers.
Student profile
View our student profile table to get an indication of the likely peer cohort for new students at Curtin University. This table provides data on students that commenced undergraduate study and passed the census date in the most relevant recent intake period for which data are available. It includes those admitted through all offer rounds and international students studying in Australia.
Professional recognition
After a set period of practical experience in the industry, graduates can apply to the WA Department of Mines, Industry Regulation and Safety to sit for examinations that can qualify them for various statutory Certificates of Competency (First Class Mine Manager, Underground Supervisor, and Quarry Manager).
Career information
Careers
Mining engineer
Management consultant
Mine manager
Mine planner and designer
Mining company director
Operations manager
Industries
Government
Mining and resources
Research and development
Risk analysis and investment
Further study
What you'll learn
apply scientific, engineering and technological principle to mine development projects
think critically and creatively to generate innovative solutions and apply logical and rational processes to analyse mine feasibility studies
access, evaluate and synthesise mine planning and design information from multiple sources
communicate in ways appropriate to the discipline of mining engineering, using the written word and oral presentations
apply information technologies and mining software tools to conduct mine feasibility studies
demonstrate responsibility and self learning skills by applying critical reflection and being proactive
describe mining in the global environment and apply best practice standards in mining methods and technologies
demonstrate respect for cultural diversity in professional life
work in accordance with professional standards and demonstrate responsibility towards the broader community; work in teams
Help is at hand
See our frequently asked questions or get in touch with us below.
---
Opening hours:

Mon to Fri: 8.30am – 4.30pm, except Tues: 9.30am – 4.30pm (AWST). Closed public holidays.
The offering information on this website applies only to future students. Current students should refer to faculty handbooks for current or past course information. View courses information disclaimer.

Curtin course code:

MJRH-MINEN

Last updated on:

May 26, 2022
Which statement best describes you?