This internet browser is outdated and does not support all features of this site. Please switch or upgrade to a
different browser
to display this site properly.
If COVID-19 restrictions apply, we may need to make changes to units and/or delivery modes.
Multidisciplinary Science
Undergraduate Major
MJRU-MTDSC
Major

Multidisciplinary Science Major (BSc Science)

Admission criteria

Guaranteed ATAR 70
600
Outline
Combine more than one science discipline and graduate ready to work across merging scientific boundaries.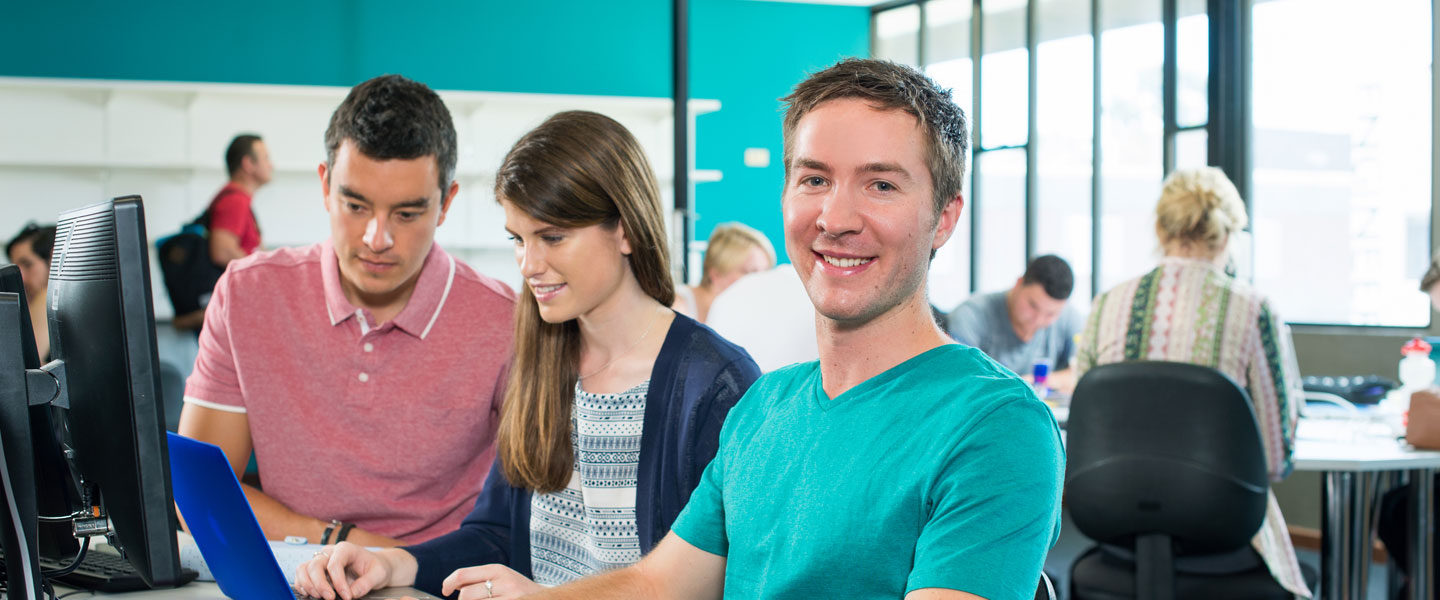 If COVID-19 restrictions apply, we may need to make changes to units and/or delivery modes.
This offering version is phasing out and no longer taking applications. You may be able to apply for a later version.
Top 1%
Curtin is ranked in the top 1% of universities worldwide (Academic Ranking of World Universities).
Cutting-edge
Graduate ready to work in environments where research and discovery abound.
Broad career options
Can be used as a pathway into other courses if you don't have the prerequisites you need.
In many areas of scientific endeavour, knowledge across multiple disciplines has provided innovative solutions to important problems. This course provides a well-rounded and diverse skill set, preparing you for a career that can span science, technology and mathematics.
Multidisciplinary science is a flexible course that allows you to design a major that suits your background and career goals. You have the freedom to personalise your study plan in consultation with Curtin staff, while meeting the requirements for a degree in science.
You can combine science disciplines from agriculture, biochemistry, biology, chemistry, computing, environmental, geology, mathematics and physics – which may open the door to various STEM careers or to further science education.
Alternatively, you can combine study of a science discipline with study from another faculty for careers in biomedical science, bioinformatics, genetics, food science, digital design, visualisation, management, professional writing or languages.
You can also use Multidisciplinary Science as a pathway into another course (such as those listed below) if you don't have that course's prerequisites.
Data Science, Engineering, Mathematics and Physics pathway
If you'd like to study Data Science, Engineering, Mathematics or Physics but you don't have the prerequisite subject/s, you can complete them in Multidisciplinary Science, along with other units from your preferred course.
If you need to improve your ATAR, complete a minimum of 100 credit points in one semester (including the prerequisite subject/s you lack), and achieve a semester weighted average of more than 65%.
Medical Radiation Science
If you'd like to study Medical Radiation Science but don't have the mathematics or physics prerequisites, you can complete them in Multidisciplinary Science, along with other units from Medical Radiation Science.
If you need to improve your ATAR, complete a minimum of 75 credit points in one semester (including the prerequisite subjects you lack) and achieve a course weighted average of more than 80% to be considered. (Places are limited and entry is competitive, so you may need a higher average in a given enrolment period.)
See our handbook for more course information. 
Why study
Multidisciplinary Science allows for the greatest flexibility in course design, offering an individualised combination of units that may not otherwise be possible.
This course allows for a primary science discipline supported by a secondary or combination of science disciplines. Final-year students may have the opportunity to conduct a significant project with research groups involved in world-class research.
Opportunities exist across the broad science spectrum, depending on subjects chosen. For example, combining science units with journalism may lead to a career in professional science writing; combining mathematics units with environmental biology may provide the skill sets to model complex environmental systems.
Graduates are also ideally placed to pursue a career in teaching, through developing a broad science background and the flexibility to meet the requirements for Education major and minor teaching specialisations.
This course can be used as an alternative pathway into other courses. You can undertake mathematics and science bridging units to meet the prerequisite requirements of your desired course, including in engineering and health sciences.
Student profile
View our student profile table to get an indication of the likely peer cohort for new students at Curtin University. This table provides data on students that commenced undergraduate study and passed the census date in the most relevant recent intake period for which data are available. It includes those admitted through all offer rounds and international students studying in Australia.
Career information
Complementary skills allow you to compete in industrial or government occupations, or develop a broad science background that can enrich a teaching career. Opportunities exist across a wide spectrum, depending on units chosen. For example, you could aim to become a professional science writer by combining science units with journalism.
You could also be ideally placed to pursue a career in secondary science education, through the development of a very broad science or mathematics background and the flexibility to include an education minor for a teaching specialisation. You could also choose to undertake postgraduate study to further expand your career options.
What you'll learn
demonstrate knowledge and understanding in at least two scientific areas of study; recognise the limitations of scientific theories and the problem-solving capability of science; apply scientific principles and methodology to the solving of scientific problems
plan and design with guidance, experiments to test scientific theories; perform measurements with due regards to accuracy and precision; provide solutions to study problems and experimental designs, thinking creatively to develop innovative solutions
access a variety of existing information in the chosen scientific areas of study; determine the physical meaning, application, and societal implication of physical data and phenomena
competently use information technology and a variety of tools to retrieve, manipulate, transform and present data and information
communicate effectively, through the written word and by oral presentation of project work, within an ethical and professional framework of their chosen scientific area of study
design, construct and use appropriate experimental apparatus or algorithms to solve problems; apply and develop computational and statistical processes to experimental data with due regard to accuracy and precision; recognise and assess the limitations of experimental apparatus or methods, or algorithms in solving scientific problems
develop independent study and time management skills that will enhance learning capabilities in subsequent years of study and in professional life
recognise the universal nature of scientific disciplines; recognise that while nature/science and its language are acultural, the application and ways of working may have cultural dimensions
demonstrate a professional attitude to the conduct of project work; apply an ethical approach to analysis of scientific data and information
Admission criteria
Curtin requires all applicants to demonstrate proficiency in English. Specific English requirements for this course are outlined in the IELTS table below.
IELTS Academic (International English Language Testing System)
Writing
6.0
Speaking
6.0
Reading
6.0
Listening
6.0
Overall band score
6.5
You may demonstrate English proficiency using the following tests and qualifications.
Advanced standing
At Curtin, we understand that everyone's study journey has been different.
You may have already studied some of the units (subjects) listed in your Curtin course, or you may have work experience that matches the degree requirements.
If this applies to you, you can apply for credit for recognised learning (CRL), which means your previous study is recognised and matched against a similar unit in your intended Curtin course.
A successful CRL application exempts you from having to complete certain units within your course and means you could finish your degree in a shorter amount of time.
CRL is also known as recognition of prior learning, advanced standing and credit transfer.
Use the CRL search to find out how much CRL you qualify for, or contact us at:
Webform: Submit here
Curtin Connect: 1300 222 888
Help is at hand
See our frequently asked questions or get in touch with us below.
---
Opening hours:

Mon to Fri: 8.30am – 4.30pm, except Tues: 9.30am – 4.30pm (AWST). Closed public holidays.
The offering information on this website applies only to future students. Current students should refer to faculty handbooks for current or past course information. View courses information disclaimer.

Curtin course code:

MJRU-MTDSC

Last updated on:

May 24, 2022
Which statement best describes you?