This internet browser is outdated and does not support all features of this site. Please switch or upgrade to a
different browser
to display this site properly.
Units in second semester 2021 may be delivered online and in alternative formats whilst restrictions in relation to the COVID-19 pandemic are in place.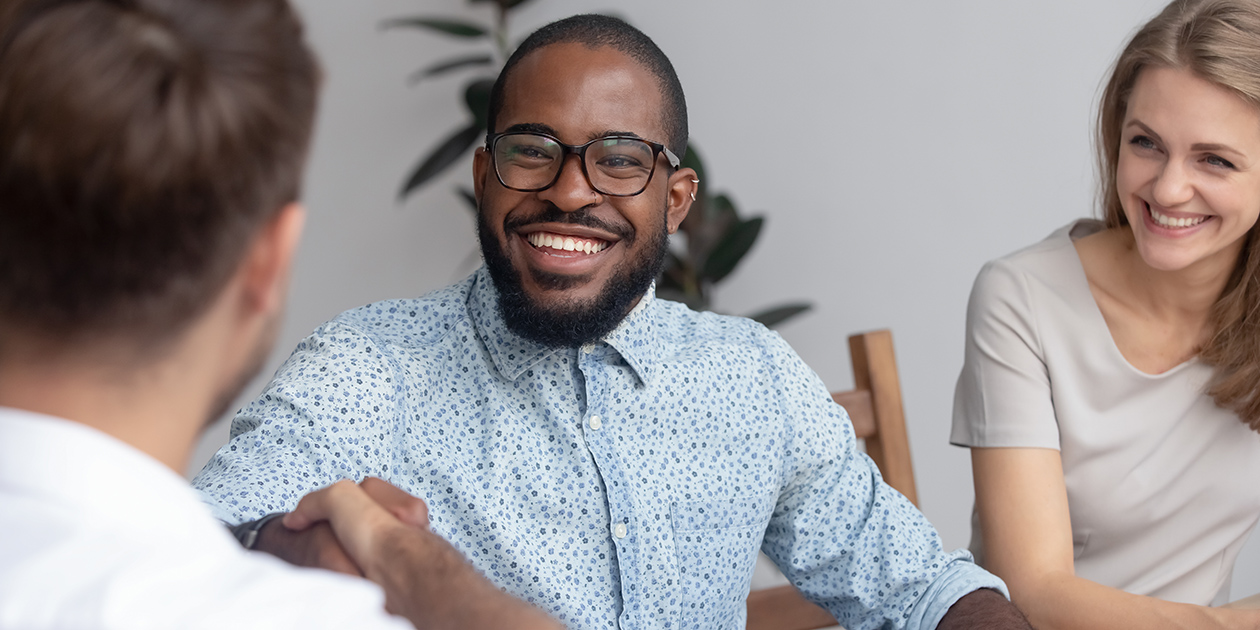 Professional Human Resources Management
Undergraduate Major
MJRU-PRHRM
Major

Professional Human Resources Management Major (BCom)
400
Outline
Learn how to maximise employee wellbeing and organisational performance.
Units in second semester 2021 may be delivered online and in alternative formats whilst restrictions in relation to the COVID-19 pandemic are in place.
Professional recognition
Professionally accredited by the Australian Human Resources Institute.
Top 1 %
Curtin is ranked in the top one per cent of universities worldwide.
Academic Ranking of World Universities 2020.
Get the Curtin edge
Access to leadership programs, specialist facilities and industry placements give you a competitive edge in the job market.
Human resource management (HRM) is about maximising employee and organisational performance and wellbeing. An organisation's HRM strategy helps the company meet its overarching strategic goals.
In this major, you will study recruitment and selection, performance and conflict management, training and development, remuneration, strategic human resource management and HRM metrics and analytics.
Working with our expert instructors, you'll develop the skills and competencies needed to pursue a career working as a manager in small businesses, medium and large local and multinational enterprise and not-for-profit organisations.
The Professional Human Resources Management major includes the same core study as the Human Resources Management major, as well as four additional units to extend your knowledge of HRM theory and practice.
If you wish to study HRM as a double major with another discipline area, you must instead select the Human Resource Management major as your primary major.
This major sits within the Bachelor of Commerce degree. To apply for this major, you will apply for the Bachelor of Commerce.
Please refer to the handbook for additional course overview information.
Why study
Pursue your interest of organising and working closely with people. In today's corporate environment, there is a strong demand for professionals with high levels of communication, management and relationship skills.
You have the option of undertaking an internship, to give you an understanding of the complex and challenging dynamics of contemporary business organisations. In the past, students have interned with organisations including Bankwest, Main Roads WA and Qantas.
The Chamber of Commerce and Industry of Western Australia has partnered with Curtin to offer internships to students who have completed 200 credits or more of their commerce degree. These internships will give you credit towards your degree, increase your industry experience and put you in direct contact with leading professionals.
Student profile
View our student profile table to get an indication of the likely peer cohort for new students at Curtin University. This table provides data on students that commenced undergraduate study and passed the census date in the most relevant recent intake period for which data are available. It includes those admitted through all offer rounds and international students studying in Australia.
Professional recognition
This course is accredited by the Australian HR Institute (AHRI).
You may be eligible for membership of AHRI once you graduate.
Career information
Careers
Change management specialist
Human resources officer
Industrial relations officer
Recruitment consultant
Training and development professional
Training officer
Industries
Banking and finance
Education
Health care
Public relations
Resources
Retail
Services
What you'll learn
Demonstrate leadership in ensuring ethical practice, professional integrity, intercultural awareness and inclusivity in Human Resources Management
Apply relevant Human Resources Management theory, concepts and practice to the contemporary and future labour markets. Demonstrate leadership capability, critical thinking, and creativity in the development and implementation of requisite Human Resources Management practice.
Explain the impact of political, economic social and legal influences on the practice of Human Resources Management in domestic and international contexts. Demonstrate awareness of key sustainability processes and outcomes.
Communicate effectively with a diverse range of individuals and groups to facilitate high performance teamwork. Use, critically evaluate and apply Human Resources Management technologies to maximise individual and organisational performance and well-being
Apply relevant Human Resources Management theory, concepts and practice to the contemporary and future labour markets and demonstrate leadership in the application of Human Resources Management skills and practices.
Advanced standing
At Curtin, we understand that everyone's study journey has been different.
You may have already studied some of the units (subjects) listed in your Curtin course, or you may have work experience that matches the degree requirements.
If this applies to you, you can apply for credit for recognised learning (CRL), which means your previous study is recognised and matched against a similar unit in your intended Curtin course.
A successful CRL application exempts you from having to complete certain units within your course and means you could finish your degree in a shorter amount of time.
CRL is also known as recognition of prior learning, advanced standing and credit transfer.
Use the CRL search to find out how much CRL you qualify for, or contact us at:
Email: crl@curtin.edu.au
Tel: 1300 222 888
How to apply
Please review information on how to apply for the campus of your choice
Apply now
Help
Help is at hand
See our frequently asked questions or get in touch with us below.
---
Opening hours:

Mon to Fri: 8.30am – 4.30pm, except Tues: 9.30am – 4.30pm (AWST). Closed public holidays.
The offering information on this website applies only to future students. Current students should refer to faculty handbooks for current or past course information. View courses information disclaimer.

Curtin course code:

MJRU-PRHRM

Last updated on:

May 28, 2021
What kind of study are you interested in?