Cultural immersion education and training
Curtin's powerful and authentic cultural immersion education and training experiences are designed for industry and community organisations to develop an in-depth awareness and appreciation of Aboriginal and Torres Strait Islander cultural practices, knowledge and history.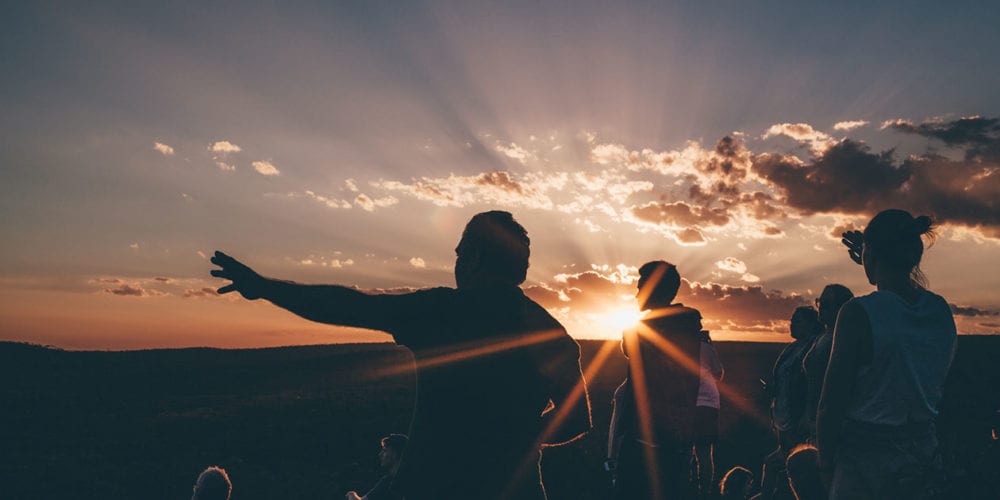 Through a range of customisable, hands-on experiences, our skilled Aboriginal educators will help to develop your capabilities to understand, respect and engage with Aboriginal and Torres Strait Islander people, and enhance your knowledge of Nyungar and wider Aboriginal and Torres Strait Islander ways of being, working and doing.
We welcome both small and large groups either On Country, at your workplace, or on one of our campuses. Types of experiences available include:
On Country immersion experiences
Curtin campuses or Perth CBD (one hour to half day): Develop an appreciation for the boodjar (land) you work on, and understand its context and history.
Perth and surrounds (half day to one day): understand the importance and legacy of significant historical Nyungar leaders and events, and how the consequences impact Aboriginal people today.
Nowanup Bush Campus, Great Southern region (multiple days): Become immersed in Aboriginal culture, history and practices through multiple days of learning and experiences deep in Nyungar bushland.
Carrolup Engagement Workshop
Online or face-to-face option – Two-hour session
Learn about the Stolen Generation and its impacts through the story of the Aboriginal child artists of Carrolup, held at the John Curtin Gallery on the Curtin Perth campus.
Wogga Warniny (The Blanket Exercise)
Four-hour session
Understand the early history between West Australian Aboriginal people and colonisers through this interactive, hands-on session.
Tailored workshops and education sessions
One hour to multiple days
Work with our educators to develop workshops or education sessions which meet the needs of your organisation. These might include:
Experiencing Aboriginal and Torres Strait Islander culture and practices.
Learning about Nyungar history and heritage.
Developing cross-cultural understanding in order to be an effective manager or colleague.
Learning to speak some Nyungar language.
Developing impactful Reconciliation Action Plans.
Developing understanding and ways to engage with Aboriginal and Torres Strait Islander communities.
Get in touch to discuss your needs