Agriculture, environment and sustainability
Our planet needs highly educated and informed people to sustainably manage our natural and farmed environment, while still providing the necessary resources for our ever-increasing human population. You can study ways to conserve and manage our environment in the face of climate change by selecting streams in wildlife biology, restoration, genetics or environmental chemistry, or study for a career in agribusiness to contribute to sustainably producing food and fibre for the future.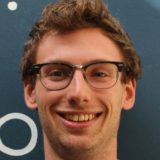 Daniel Werndly
The Bachelor of Science honours course at Curtin allowed me a unique opportunity to study in a field I am passionate about, ancient DNA, and complete my Environment and agriculture honours dissertation. The lecturers and tutors were really great to interact with, and offered support and advice on my project ideas. The hands-on laboratory work, bioinformatics and writing were a definite highlight of my project as well. I enjoyed discussing my research project with the other students, and interacting with my peers whilst they also developed their research plans. The final thesis submission was great as it was a culmination of all the work I had done from the previous year.