Architecture and construction
Create evocative designs, harness your ambitions and dream big with an architecture and built environment degree from Curtin.

Our diverse range of courses means you can follow your passion while gaining the skills, knowledge and experience to develop your passion into a meaningful future.

If you want to make a difference and have an interest in improving living conditions, urban developments, construction and environmentally friendly design then explore our architecture and built environment courses and put your passion to work.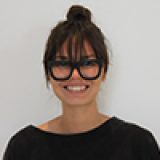 Emiko Carter, Bachelor of Applied Science (Interior Architecture) (Hons)
Thanks to my inspiring tutors, I have come to believe that creativity is not only intuitive, but is also something that can be taught, practiced and worked on. This environment has helped me develop my own individual style and learn the confidence to express it.