Engineering, mining and related technologies
Develop your problem-solving skills and learn to design, construct and test machines, systems, structures, materials and processes. You'll have access to outstanding, purpose-built facilities and opportunities to work and study in a mining environment. Those taking the Bachelor of Engineering can qualify to start working as a professional engineering graduate in just four years.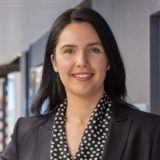 Kassia Ralston
Curtin University's civil and construction engineering course has a fantastic reputation in industry for offering students a balanced mix of engineering foundations, practical experience and most importantly, engineering communication skills. Curtin has equipped me with the necessary skills and knowledge to work on real engineering problems from day one as a graduate engineer.