This internet browser is outdated and does not support all features of this site. Please switch or upgrade to a
different browser
to display this site properly.
If COVID-19 restrictions apply, we may need to make changes to units and/or delivery modes.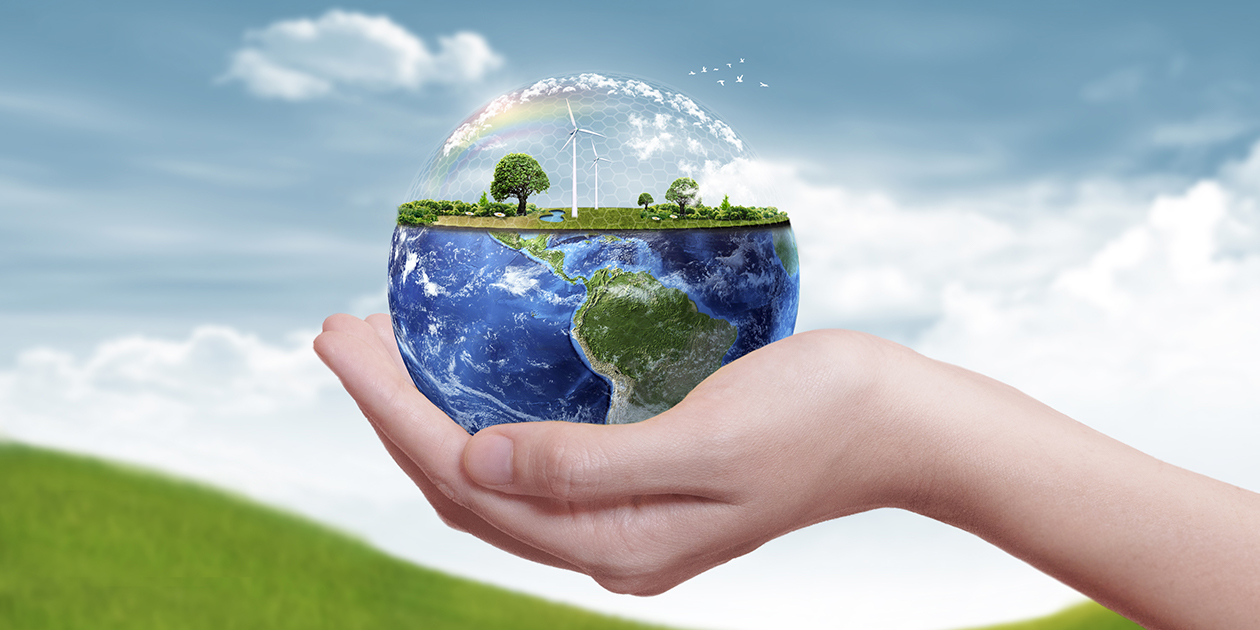 Environment and Climate Emergency
Graduate Certificate
GC-ENVCLM
Outline
Investigate key climate emergency and learn how to inform relevant policies and practices that support a sustainable future.
If COVID-19 restrictions apply, we may need to make changes to units and/or delivery modes.
Broad career options
Apply your skills and knowledge through professional work and community engagement.
Top 1 %
Curtin is ranked in the top one per cent of universities worldwide.
Academic Ranking of World Universities 2021.
Get the Curtin edge
Access to leadership programs, specialist facilities and industry placements give you a competitive edge in the job market.
In this course you will gain knowledge of the fundamental concepts and major issues relevant to global environmental and climate crises, and build skills to create positive change at a local, national and global levels.
This course comprises three core units and one optional unit focusing on the understanding, reflection and investigation of key sustainability issues. There is a strong emphasis on professional practice to strengthen your career opportunities and professional development.
A major component of your studies will be engaging with climate emergency issues and applying your learnings to develop strategic responses.
You will become familiar with real-world practices through lectures and workshops delivered by consultants from industry and government. You will also learn practical skills in social research, analysis and broad stakeholder engagement.
At the Legacy Living Laboratory (L3) – a state-of-the-art data visualisation space and research facility – you will expand your knowledge and build capabilities to contribute solutions to biodiversity loss, extreme climatic events and other issues affecting communities globally.
When you successfully complete the course, you may transfer to the graduate diploma and then subsequently enrol in the master degree.
The course caters for both full-time and part-time students.
Why study
Sustainability is one of the fastest growing job sectors around the world: it's ranked as a top priority for industry and is relevant in every field of work.
Your learning will be informed by research and best industry practice, enabling you to develop the relevant skills and knowledge to implement solutions to diverse climate and environment challenges.
As a graduate, you will be able to contribute to making the world a better place through your profession.
Flexible study options enable you to study at your own pace and apply your learning to your professional role.
Career information
Organisations are increasingly working with environment and sustainability consultants in order to be environmentally responsible and to improve their stakeholder relationships.
This course will prepare you for employment in various public and private sectors that require specialist knowledge of applying environmental and sustainability practices to all levels of business and organisations.
Industries
Urban/environmental planning
Government
Construction
Engineering
Regional development
Conservation and environment
Land use
Resources and energy
Transport
What you'll learn
apply relevant disciplinary knowledge to the concept of sustainability and planetary health
apply critical and analytical skills within a sustainability framework
identify, locate, critically evaluate and synthesise relevant and reliable information sources on sustainability
communicate ideas and information, verbally and in writing, to a range of target audiences
use communication technologies to effectively collect information and communicate findings
identify and apply successful learning strategies
identify and apply international good practice to local sustainability issues
identify the complexities and benefits multiculturalism brings to sustainability, including indigenous cultures
demonstrate leadership ability within sustainability practice to work effectively as a team and independently when appropriate
Help is at hand
See our frequently asked questions or get in touch with us below.
---
Opening hours:

Mon to Fri: 8.30am – 4.30pm, except Tues: 9.30am – 4.30pm (AWST). Closed public holidays.
The offering information on this website applies only to future students. Current students should refer to faculty handbooks for current or past course information. View courses information disclaimer.

Curtin course code:

GC-ENVCLM

CRICOS code:

0101367

Last updated on:

May 26, 2022
Which statement best describes you?