This internet browser is outdated and does not support all features of this site. Please switch or upgrade to a
different browser
to display this site properly.
Units in second semester 2020 may be delivered online and in alternative formats whilst restrictions in relation to the COVID-19 pandemic are in place.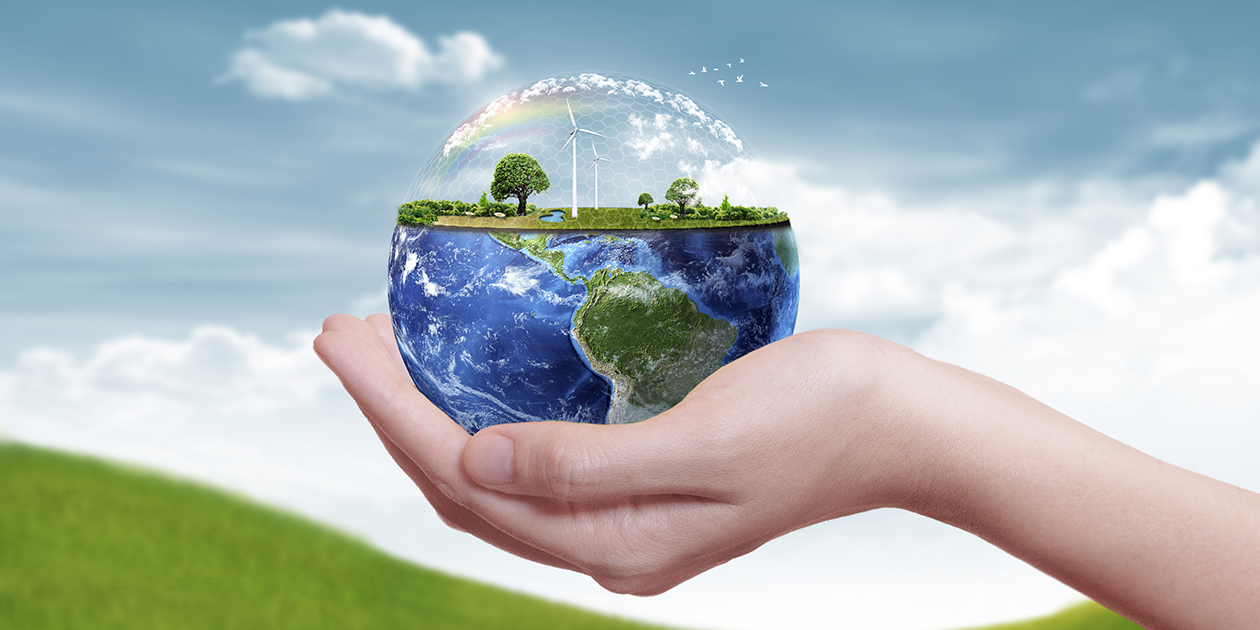 Environment and Climate Emergency
Masters by Coursework
MC-ENVCLM
Outline
Engage with climate emergency issues, explore approaches to inform relevant policies and practices and apply your learnings to develop a strategic response.
Broad career options
Apply your skills and knowledge through professional work and community engagement.
Get the Curtin edge
Access to leadership programs, specialist facilities and industry placements give you a competitive edge in the job market.
Top 1 %
Curtin is ranked in the top one per cent of universities worldwide (Academic Ranking of World Universities 2019).
This master by coursework is a Curtin research-led flagship course that leverages local and global partnerships to provide you with an advanced and unique education experience. 
The master degree, which is achieved over your second year of study in the Environment and Climate Emergency course, offers problem-focused and work-related learning experiences that are tailored to your interests and can open pathways to future research. 
This course consists of two core dissertation units, research methods units and optional units to support your final dissertation. Your chosen research dissertation topic will be guided and oriented by an experienced supervisor throughout the course.
You will have the opportunity to engage with the latest research related to your topic at the innovative Legacy Living Laboratory (L3), a state-of-the-art data visualisation space and research facility. L3 is also a meeting place of researchers, practitioners and industry and government partners, providing an ideal hub for learning and networking. Content is supported by demand-driven research at the Curtin University Sustainability and Policy (CUSP) Institute.
The master degree comprises three levels of study, with completion of one level providing credit towards the next. You can choose to exit the degree at the graduate certificate or graduate diploma level.
Students who complete the master degree to a high standard may apply for doctoral-level studies.
Why study
Graduates of this course are prepared to be game-changers and contribute appropriate and innovative solutions to challenges posed by climate change and the potentially irreversible harm to the planet caused by unsustainable human activity.
The course responds to the demand from globally-minded citizens and the next generation of students for rapid action from governments and industry towards a sustainable and climate-resilient future.
Career information
Graduates will be prepared for higher-level employment opportunities in public and private sector contexts requiring specialist knowledge and research and analytical skills. Importantly, an increasing range of organisations are engaging environment and sustainability consultants, in order to be environmentally responsible corporations and to improve their stakeholder relationships.
Industries
Urban/environmental planning
Government
Construction
Engineering
Regional development
Conservation and environment
Land use
Resources and energy
Transport
Education
Research
What you'll learn
apply a range of relevant disciplinary knowledges to the concept of sustainability in work and community settings
apply critical and analytical skills within a sustainability framework; think creatively to develop practical pathways to sustainability
locate, critically evaluate and synthesise relevant and reliable information sources on sustainability
communicate ideas and information, verbally and in writing, to a range of target audiences
use communication and research technologies to effectively collect information and communicate findings
demonstrate a reflexive and adaptive approach to learning; understand second order learning; identify and apply successful learning strategies
recognise the global nature of sustainability and the relationship between global and local sustainability issues; identify and apply international good practice to sustainability
recognise the diverse meanings and applications of the notion of culture to sustainability; respect indigenous culture and its relevance to sustainability; identify the complexities and benefits multiculturalism brings to sustainability; and critique culture as an integrated system of norms that enable or disable sustainability
demonstrate the ability within sustainability practice to work effectively as a team and independently when appropriate; show leadership and apply ethical and professional standards
Help is at hand
See our frequently asked questions or get in touch with us below.
Opening hours: Mon–Fri: 8:00am–5:00pm (UTC+8) excl. public holidays.
Call us: +61 8 9266 5888
The offering information on this website applies only to future students. Current students should refer to faculty handbooks for current or past course information. View courses information disclaimer.

Curtin course code:

MC-ENVCLM

CRICOS code:

0101365

Last updated on:

August 13, 2020
What kind of study are you interested in?