This internet browser is outdated and does not support all features of this site. Please switch or upgrade to a
different browser
to display this site properly.
Units in second semester 2020 may be delivered online and in alternative formats whilst restrictions in relation to the COVID-19 pandemic are in place.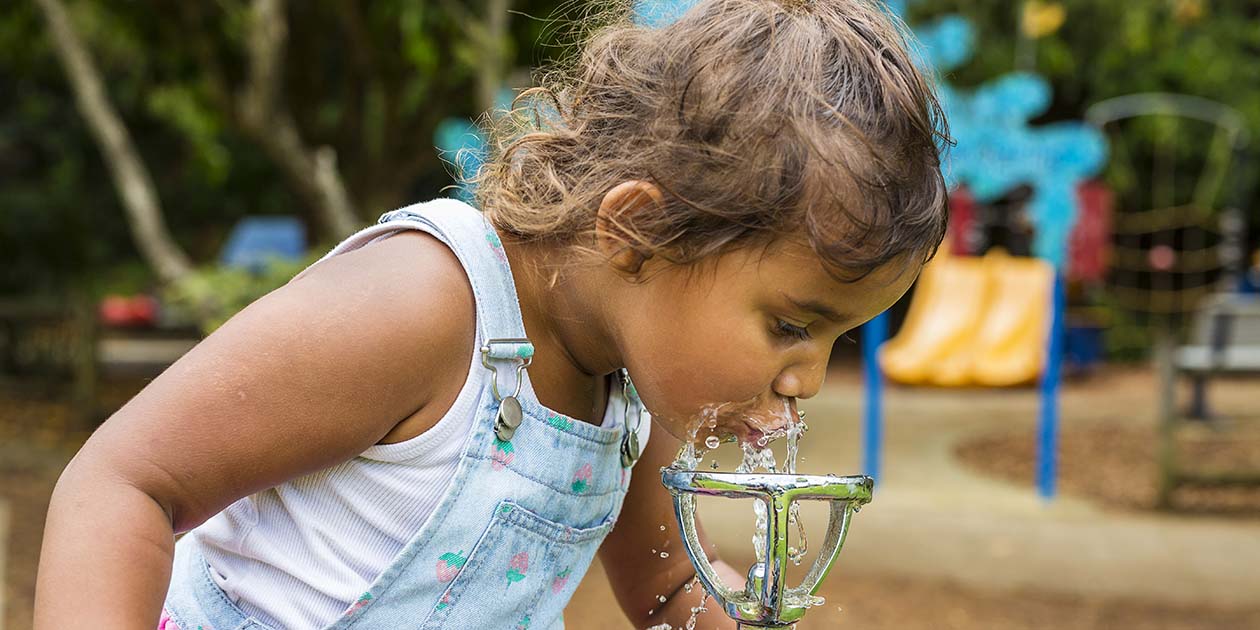 Health Promotion
Bachelor Degree
B-HLPROM
Outline
Improve the health of people and communities using strategies to address needs, prevent disease and benefit society.
Meg Abercromby
My course as a whole was amazing. I learned about real-world issues and innovative ways to tackle them, including different global public health practices. While studying, I also worked with Curtin AHEAD. In this role, I worked with school-aged kids to inspire and help them work out their career paths.
Professional recognition
This course is accredited by the International Union for Health Promotion and Education.
Get the Curtin edge
Access to leadership programs, specialist facilities and industry placements give you a competitive edge in the job market.
Top 1 %
Curtin is ranked in the top one per cent of universities worldwide (Academic Ranking of World Universities 2019).
In this rewarding course, you'll gain a keen understanding of social, political, economic and environmental factors that influence health.
You'll discover ways to plan and implement health promotion strategies such as health policy, advocacy, community education or development, and you'll be trained to evaluate their benefits and effectiveness.
In your first year, you'll study the foundations of public health including biostatistics, epidemiology and human biology, and health in social and cultural contexts.  
Throughout your second and third years, you'll learn about social justice and how to improve the health of marginalised people. You'll also participate in fieldwork visits and undertake an on-campus health promotion project. 
In your final year, you'll complete a 100-hour professional placement with a health promotion organisation to develop and practice important industry skills and competencies before you graduate. There are also opportunities to progress your skills and expertise in a supportive, professional environment at CERIPH, an internationally acclaimed research centre located at Curtin Perth, as well as optional overseas study tours.
Please refer to the handbook for additional course overview information.
Why study
Classes are kept small to allow close liaison between yourself and our staff who bring practical and academic experience to their teaching.

There are opportunities to progress your skills and expertise in a supportive professional environment at

CERIPH

, an internationally acclaimed research centre located at Curtin

Our staff have won many teaching awards including a University Innovative Teaching Practice Award. Eight have won the Vice-Chancellor's Award for Excellence in recent years.
Student profile
View our student profile table to get an indication of the likely peer cohort for new students at Curtin University. This table provides data on students that commenced undergraduate study and passed the census date in the most relevant recent intake period for which data are available. It includes those admitted through all offer rounds and international students studying in Australia.
Professional recognition
This course is accredited by the International Union for Health Promotion and Education.
Graduates are eligible for IUHPE Health Promotion Practitioner Registration and also membership of the Australian Health Promotion Association and the Public Health Association of Australia.
Career information
Careers
Community health development officer

Health promotion officer

Policy officer

Project officer

Research officer

Workplace health coordinator.
Industries
Community health

Health awarenes

Injury preventio

International aid

Mental health

Public and private health services.
What you'll learn
apply health promotion concepts and practice to enhance the health and well-being of populations. Demonstrate an understanding of human health, illness and wellbeing from a biological and social context.
critically analyse issues relevant to health promotion. Think creatively to generate innovative solutions to promote health
access, evaluate and synthesise relevant information to develop sustainable health promotion programs
communication with professional and community members to promote health using effective written and oral communication. Communicate with individual and groups to advocate for improved health. Emphasise the significance of health promotion research to the scientific community using effective methods of communication
effectively use new and existing technologies to gather information, analyse data and communicate
take responsibility for own learning and professional development in the health promotion field
apply international perspectives and principles to healthy promotion
demonstrate understanding and respect for individual human rights and cultural diversity
work professionally and ethically across a range of settings. Demonstrate independence and leadership in project management
Help is at hand
See our frequently asked questions or get in touch with us below.
Opening hours: Mon–Fri: 8:00am–5:00pm (UTC+8) excl. public holidays.
Call us: +61 8 9266 5888
What kind of study are you interested in?